An indigenous community in Colombia considers the white-spotted amphibian sacred. Recently, they allowed it to be reintroduced to the world.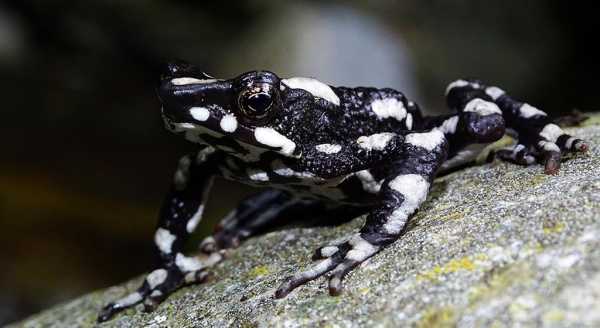 A TOAD THOUGHT extinct for 30 years has again seen the light of day, scientists have announced: Meet the starry night harlequin toad.
At less than five centimetres in size, and with a stunning colouration of shiny black skin with white spots, these marvelous little critters can be found in just one location—Colombia's Sierra Nevada de Santa Marta, one of the tallest and most remote coastal mountain ranges on Earth. In fact, the amphibian's common name is an ode to clear, dark skies above this region.
When scientists first "saw around 30 black-and-white individuals of this harlequin toad resting on the rocks, their first thought was, Oh god, this looks like the night sky!" says Lina Valencia, Colombia conservation officer for Global Wildlife Conservation, a U.S. nonprofit that was involved in the re-discovery along with the Colombian conservation organisation, Fundación Atelopus. The indigenous Arhuaco community of Sogrome, which shares habitat with the toad, first invited the scientists to research the species and managed its reintroduction to science.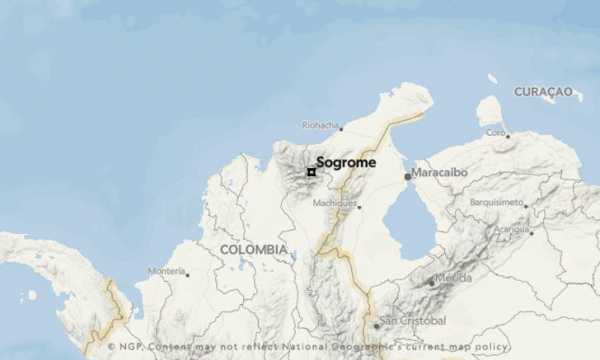 For several decades, biologists had feared the critically endangered species was lost, yet another casualty of the rapid spread of an amphibian-killing fungus known as chytrid. Unfortunately, scientists have found that chytrid hits harlequin toads especially hard. Of the 96 species of toads in the genus, a whopping 80 are thought to be endangered, critically endangered, or extinct in the wild.
"It's hypothesised that if we don't do anything, [the harlequin toads] will be the first genus of vertebrates to go extinct," says Valencia.
Even so, there's a lot to like about this story, says Cori Richards-Zawacki, an amphibian scientist at the University of Pittsburgh who has done extensive work on harlequin toads but was not involved in the starry night toad research.
For starters, biologists have "rediscovered" several other harlequin species in recent years, including the Costa Rican variable harlequin toad in 2013, the Azuay stubfoot toad in 2015, and the longnose harlequin frog in 2016.
, peers at the camera at the Sunset Zoo in Manhattan, Kansas. The species may have developed its vivid scarlet peepers to shock predators into at least briefly questioning their meal choice.
PHOTOGRAPH BY JOEL SARTORE, NATIONAL GEOGRAPHIC PHOTO ARK
Of course, part of that could be increased efforts to go out looking for the amphibians, says Richards-Zawacki, but there's also evidence that some populations have survived the chytrid nightmare and are now beginning to rebound.
"It's really exciting," she says. "It's sort of a little piece in a series of what seems to be the start of some good news for amphibians after this disease."
'Their environment is like a temple'
The story of the starry night harlequin toad's second act begins with a man named Ruperto Chaparro Villafaña.
Chaparro Villafaña lives in Sogrome, a community that relies on the same mountain streams the toads call home. As a self-described conservationist, Chaparro Villafaña had been following Fundación Atelopus's efforts to save other species of harlequin toads, and he knew the streams within his community lands still had starry night harlequins.
But the decision to share that news with the world did not come easy—the Sogrome community has a special relationship with these amphibians, which they call .
"Their environment is like a temple, a sacred place," says Chaparro Villafaña by way of a WhatsApp message translated by Valencia. "We are in constant dialogue with them, as if they were one of us."
The connection is both spiritual and literal. For generations, the Arhuaco people have listened for the toads' singing as guidance of when to plant crops or perform spiritual ceremonies. They also see the species as an "authority" on environmental conditions—an idea backed up by scientists' view of amphibians as indicators of an ecosystem's health.
"If we don't see gouna, that means that we are also disappearing," says Chaparro Villafaña.
Team effort for the toads
The community's spiritual leaders, called , eventually consented to collaboration with the outside world, leading Chaparro Villafaña to send a few photos of the starry night toads to Fundación Atelopus in 2016. But even then, it took four more years of discussions with the Sogrome community before they would allow scientists to come see the toads for themselves.
And as a test of trust, the scientists had to leave their cameras at home for the first visit.
Results from a recent global survey of amphibians shows that chytrid fungus has threatened twice as many species than previously thought.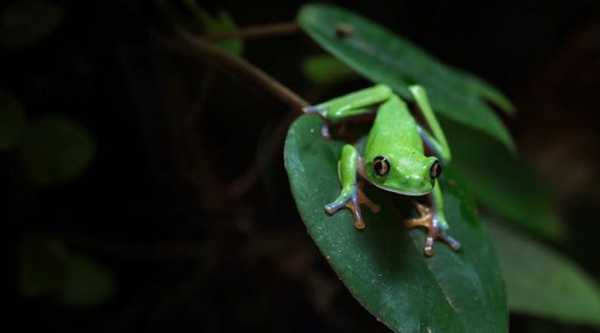 ) is named for the clear, starry skies in its mountain habitat of Colombia.
PHOTOGRAPH COURTESY FUNDACION ATELOPUS