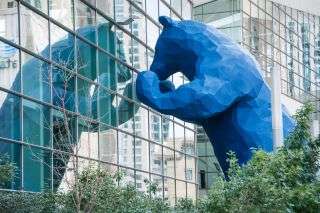 Last updated May 2 at 9:30 a.m. ET.
Colorado had 15,768 confirmed cases of COVID-19 in the state as of Friday, May 1, according to the state Department of Health. That puts the state in the top third on the list of states with the most U.S. coronavirus cases. These cases include people who have tested positive as well as a small number of people who have symptoms of COVID-19 who have been in contact with a person who has tested positive. According to modeling released April 20, between 65,000 and 75,000 of Coloradans may have already had coronavirus, Gov. Jared Polis said in a press conference. That's just over 1% of the state population.
There are at least 756 patients currently hospitalized in Colorado with COVID-19.
So far, 75,259 people in Colorado have been tested for COVID-19. There are cases in 56 counties, and at least 2,747 people have been hospitalized during the pandemic, up from 509 on March 31. There are 161 outbreaks of the disease at residential or long-term care facilities in the state.
As of April 13, the state public health department began releasing some racial and ethnic data on coronavirus infections. Cases among Hispanic Coloradans make up 36% of all cases, despite Hispanic individuals making up 22% of the state population, and cases among black Coloradans make up 7.6% of all cases, despite black individuals making up only 4% of the state's population.
According to the Department of Health, about 1% of confirmed Colorado cases are in children 9 or younger, about 3% are in those ages 10 to 19, 14% are in 20- to 29-year-olds and about 16% are in 30- to 39-year-olds. Another 17% of cases in those ages 40 to 49, 17% are in 50- to 59-year-olds, 13% are in 60- to 69-year-olds, about 8.5% are in 70- to 79-year-olds and about 8.5% are in those 80 or older.
The state has had 820 known deaths from COVID-19, up 18 from March 30. The first reported, announced Saturday (March 14), was a woman in her 80s from El Paso County. There have been two deaths of people from out-of-state in Colorado. At least 431 deaths, about half of the state total, have been linked to nursing homes and senior living centers, The Colorado Sun reported April 22. Two employees of a meatpacking plant in Greeley had died as of April 10, and at least 50 had tested positive for the coronavirus.
As of April 28, state officials announced that 238 inmates at the state prison in Sterling had tested positive for coronavirus, the Denver Post reported.
On April 27, the statewide stay-at-home order lifted and Colorado transitioned to a "safer at home" order, allowing certain elective medical procedures and retail to open under social distancing rules, Denver 7 reported. Many citizens remained under stay-at-home orders, however, as metro Denver and surrounding counties had not lifted their orders. On April 29, State Gov. Jared Polis said that the state is aiming to run 8,500 coronavirus tests per day by the end of May, up from the current number of 3,000.
Timeline of coronavirus controls in Colorado
April 30: Denver Mayor Michael Hancock said he expected to issue a mandate next week requiring residents to wear face masks in public, 7News reported.
April 27: Colorado joined the Western States Pact, a consortium of California, Oregon, Washington and Nevada that will coordinate and use scientific data to drive decisions around reopening, Gov. Polis announced.
April 24: Denver Mayor Michael Hancock extended the city's stay-at-home order until May 8. The goal before reopening, Denverite reported, is to have the personnel in place to provide 1,000 tests a day within the city.
April 20: Gov. Polis laid out plans for a graduate reopening of the state beginning April 27, with stay-at-home orders relaxed slightly and options for retail and offices to reopen with social distancing measures still in place. The goal is to maintain 60% to 65% social distancing, 9News reported.
April 17: Colorado Governor Jared Polis announced new measures to protect nursing homes and long-term care facilities, including National Guard testing at three large nursing homes, the creation of isolation areas at facilities and the requirement that all facilities present coronavirus control plans to the state by May 1.
April 16: The ongoing suspension of jury calls in Colorado is suspended to June 1.
April 9: Clear Creek County closed county roads to non-residents beginning on Saturday, April 11, in an effort to reduce visitors to the mountainous area, Denver 7 reported.
April 6: Denver Mayor Michael Hancock announced on Twitter that he was extending the city's stay-at-home orders through April 30.
April 4: The city of Denver shut down four streets near major parks to give pedestrians more space for social distancing, Denver 7 reported.
April 3: The Denver Public School district and neighboring districts announced that in-person learning would be canceled for the rest of the school year. Colorado Governor Jared Polis urged Coloradoans to wear fabric masks at all times in public in a news conference.
April 1: School closures in Colorado were extended until at least April 30.
March 27: The Trump administration approved a request by the Colorado state government to issue a Major Disaster declaration, which will open new sources of federal funding for the state.
March 26: A statewide stay-at-home order went into effect at 6am, Thursday, March 26.
March 24: Denver County issued a stay-at-home order that went into effect at 5pm on Tuesday (March 24), which was followed by orders by the cities of Boulder, Broomfield and Littleton, along with the counties of Adams, Arapahoe, Archuleta, Boulder, Broomfield, Douglas, Eagle, Grand, Jefferson, La Plata, Larimer, Pitkin and San Miguel, according to KVDR.
March 22: Colorado Governor Jared Polis announced the creation of a new state task force for coronavirus response and ordered employers to cut in-person workers at nonessential businesses by at least 50% by Tuesday, March 24.
Gov. Polis extends his state closure orders to hair salons, nail salons, spas and tattoo parlors. The new orders also lengthen the closure period for all of these businesses to April 30.
March 18: The Colorado Department of Public Health banned gatherings of more than 10 people in the state. On the same day, Polis signed an order ending in-person instruction at all private and public schools in the state, effective from March 23 until April 17.
March 16: Denver mayor Michael Hancock ordered all bars and restaurants in the city to halt onsite dining for 8 weeks, beginning March 17 until May 11. Gov. Polis issued a similar order covering the entire state for 30 days.
March 10: Gov. Polis declared a state of emergency for Colorado and enacted an emergency rule that requires employers of service and hospitality workers to offer four days of paid sick leave for those being tested for COVID-19, according to Colorado Public Radio (CPR) News.
More Colorado coronavirus news
Unemployment has spiked in the state, with 180,000 attempted claims on the state's unemployment website in a single week, The Colorado Sun reported. As of Friday, March 20, about 28,000 people had managed to file a claim. Between March 23 and March 27, 61,000 people filed claims, Denver 7 reported. An additional 46,065 people filed claims the week ending April 3. Another 104,217 Coloradans filed unemployment claims the week ending April 10, and another 67,000 the week ending the 17th. On April 30, the number of new claims since the pandemic's start stood at 358,000, Denver 7 reported.
Denver Broncos player Von Miller reported that he had tested positive on April 16 for the coronavirus, The Colorado Sun reported. Previously, Colorado politicians Cory Gardner and Jason Crow had self-quarantined after coming into contact with constituents who later tested positive for COVID-19, Denver 7 news reported.
The Colorado Department of Public Health runs a mobile drive-through testing lab that it has been moving to various parts of the state throughout the crisis, but testing is limited and prioritized for healthcare workers and high-risk individuals, particularly in rural areas. Meanwhile, a pair of biotech executives who live part-time in the resort town of Telluride have announced that they are donating enough blood tests for the new coronavirus to test the whole town. The tests are serological tests, meaning they use a blood sample to find out if a person was ever exposed to SARS-CoV-2, according to The Atlantic.
On Thursday (March 26), the state announced that the Department of Health and Human Services is sending 7,500 test kits specifically to track the virus in healthcare workers and first responders, Denver 7 reported.
On Tuesday, April 7, the UCHealth University of Colorado Hospital announced that it had treated a COVID-19 patient with plasma from another patient who had recovered, a first for the state, Colorado Public Radio reported.
On April 23, the state health department said that officials would be reviewing data on previous deaths and adding probable COVID-19 deaths to its database, which was expected to add about 130 to the death toll.
Coronavirus cases by county
Adams: 1,665 (68 deaths)
Alamosa: 10 (2 deaths)
Arapahoe: 2,557 (152 deaths)
Archuleta: 8
Baca: 10
Boulder: 618 (40 deaths)
Broomfield: 157 (11 deaths)
Chaffee: 67 (15 deaths)
Clear Creek: 13 (1 death)
Costilla: 3
Crowley: 3 (1 death)
Custer: 2
Delta: 46 (1 death)
Denver: 3,092 (163 deaths)
Douglas: 502 (23 deaths)
Eagle: 544 (7 deaths)
El Paso: 964 (71 deaths)
Elbert: 30 (1 death)
Fremont: 22
Garfield: 93 (2 deaths)
Gilpin: 1
Grand: 5
Gunnison: 164 (5 deaths)
Hinsdale: 3
Huerfano: 2
Jefferson: 1,373 (80 deaths)
Kit Carson: 21 (2 deaths)
La Plata: 63
Lake: 19
Larimer: 377 (18 deaths)
Las Animas: 3
Lincoln: 3
Logan: 282 (1 death)
Mesa: 47
Mineral: 2
Moffat: 6
Montezuma: 16 (2 deaths)
Montrose: 98 (11 deaths)
Morgan: 384 (17 deaths)
Otero: 10 (1 death)
Ouray: 5 (1 death)
Park: 13
Phillips: 5
Pitkin: 51 (2 deaths)
Prowers: 1
Pueblo: 146 (10 deaths)
Rio Blanco: 1
Rio Grande: 7
Routt: 55 (5 deaths)
Saguache: 3
San Miguel: 19
Summit: 130 (1 death)
Teller: 28 (2 deaths)
Washington: 7
Weld: 1,802 (100 deaths)
Yuma: 9
Unknown: 201 (1 deaths)
Coronavirus science and news
Coronavirus in the US: Map & cases
What are coronavirus symptoms?
How deadly is the new coronavirus?
How long does coronavirus last on surfaces?
Is there a cure for COVID-19?
How does coronavirus compare with seasonal flu?
How does the coronavirus spread?
Can people spread the coronavirus after they recover?
Originally published on Live Science.
Sourse: www.livescience.com