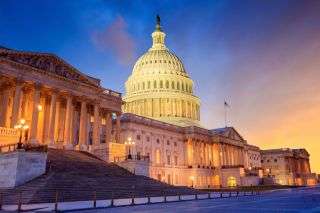 Last updated May 1 at 6:18 pm E.D.T.
As of May 1, Maryland is reporting 23,472 confirmed cases of COVID-19 and 1,098 deaths associated with the virus, according to Maryland.gov. This makes it 13th in the list of states for the most US coronavirus cases. Confirmed cases have been reported in 24 out of 24 counties in the state. There have been a total of 97,511 negative tests.
As of April 30, Washington, D.C. reported 4,658 confirmed cases of the new coronavirus and 231 deaths associated with it, according to public health authorities in D.C. This makes it 34th in the list of states for the most US coronavirus cases. A total of 21,135 people in D.C. have been tested for the virus. Confirmed cases have been reported in all eight wards. So far, 666 people have recovered from COVID-19 in the District.
Maryland updates:
Here is the breakdown of illnesses by county in Maryland. The probable deaths' *asterisk signifies COVID-19 as the cause of death on the death certificate, even if it's not yet confirmed by a laboratory test.District of Columbia updates
Here is the breakdown of positive COVID-19 diagnoses by ward in Washington, D.C., from the greatest to the least amount of positive cases:
 The 9 Deadliest Viruses on Earth 
 28 Devastating Infectious Diseases 
 11 Surprising Facts About the Respiratory System 
Originally published on Live Science. 
OFFER: Save at least 53% with our latest magazine deal!
With impressive cutaway illustrations that show how things function, and mindblowing photography of the world's most inspiring spectacles, How It Works represents the pinnacle of engaging, factual fun for a mainstream audience keen to keep up with the latest tech and the most impressive phenomena on the planet and beyond. Written and presented in a style that makes even the most complex subjects interesting and easy to understand, How It Works is enjoyed by readers of all ages.
Sourse: www.livescience.com