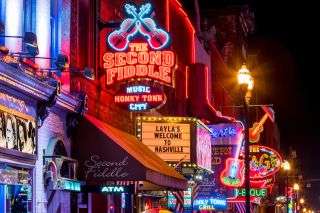 Last updated May 2 at 9:45 a.m. ET.
As of Friday, May 1, Tennessee has 11,891 confirmed cases of COVID-19, according to the Tennessee Department of Health. That puts the state 20th in the list of U.S. coronavirus cases by state.
State department of health and commercial labs have run at least 186,132 tests for the virus. At least 1,113 people have ever been hospitalized with COVID-19 in the state. Forty-seven percent of confirmed cases have recovered, and 2% have died. 
Two hundred and twenty patients under the age of 10 have tested positive, and one has died. Six hundred and eighty-two people between the ages of 11 and 20 have tested positive, 2,371 between the ages of 21 and 30, 2,254 between the ages 31 and 40, 2,128 between the ages of 41 and 50, 1,987 between the ages of 51 and 60, 1,202 between the ages 61 and 70, 587 between the ages of 71 and 80 and 371 who are 81 or older. Eighty-nine people's ages are unknown. Fatalities have been more prevalent in older age groups, with 36% of deaths in those over 81, 26% in those in their 70s and 23% in those in their 60s.  
The state has reported 204 coronavirus fatalities, up 10 from March 30. The first was Pete Meenen, a 73-year-old from Brentwood in Davidson County who died on March 20. 
Tennessee began testing asymptomatic people for the coronavirus starting the weekend of April 18, and state officials are urging anyone who is not feeling well — regardless of traditional COVID-19 symptoms — to get a test. There are 33 sites open for testing throughout the state.
An outbreak has hit at the Tyson meat plant in Goodletts, infecting at least 90 workers, but the plant remained open as of April 22, The Tennessean reported. The state also reported that 375 of its cases and 37 of its deaths have been in long-term care facilities. The Bledsoe County Correctional Complex has had a serious outbreak, with 576 inmates testing positive as of April 25, WRCBtv reported. On May 1, coronavirus numbers in Trousdale county shot upward after 1,246 inmates and staff at the Trousdale Turner Correctional Center tested positive for the virus, NewsChannel 5 Nashville reported. That was about half of all tests conducted at the facility.
Joe Diffie, 61, a country singer and 1998 Grammy winner, died from coronavirus complications on Sunday (March 29), The Tennessean reported. He lived in Nashville. Nashville-based country singer John Prine, 73, died on April 7 after being hospitalized for more than a week with COVID-19. Songwriter Sturgill Simpson, 41, tested positive for COVID-19 a month after experiencing symptoms and initially being refused a test, he said in an April 11 Instagram post.
Some Tennessee businesses began to reopen Monday, April 27 as the state stay-at-home order lifted. The lifting of the order came as the state saw its biggest one-day jump in COVID-19 cases, with 478 new cases on Monday morning, The Tennessean reported.
As the state government rolled out plans for a gradual re-opening on April 24, Vanderbilt University researchers released modeling suggesting that if the transmission rate of the virus rises to just more than 1.1, the state will need to lock down again before the end of August or hospitals will be overwhelmed. If the transmission rate rises to 1.5, a second lockdown may need to occur in June, The Tennessean reported. 
Timeline of coronavirus controls in Tennessee
April 30: Nashville extended its stay-at-home order through May 8, keeping non-essential businesses in the city closed, Fox17 Nashville reported.
April 29: Tennessee Gov. Bill Lee issued an executive order extending the closure of bars until May 31, but allowing salons and barber shops to reopen May 6.  
April 23: Nashville Mayor John Cooper announced a four-part plan to reopen Nashville that could allow some businesses to reopen on a limited basis in early May.
April 21: Nashville health officials said they would likely extend the city's stay-at-home order from April 24 to May 1, The Tennessean reported.
April 20: Tennessee Gov. Bill Lee announced that he would not be extending the state stay-at-home order past April 30, with some businesses cleared to open as early as April 27. However, large metro areas around the state would be setting their own opening dates, The Tennessean reported.
April 15: Tennessee Governor Bill Lee recommended that all Tennessee public schools remain closed until the end of the academic year.
April 13: Tennessee's stay-at-home order, originally set to expire at the end of April, is extended until April 30. 
April 3: the Tennessee Department of Environment and Conservation announced the closure of all state parks and state natural areas.
April 2: Tennessee Governor Bill Lee signs a new executive order making his March 30 order mandatory. 
March 30: Tennessee Governor Bill Lee issued a statewide stay-at-home order taking effect at 11:59 p.m. Tuesday through April 14.
March 24: The city of Franklin joined those issuing stay-at-home orders, The Tennessean reported.
March 23: The cities of Memphis and Germantown issued stay-at-home orders on March 23, set to go into place on Tuesday, March 24, according to WMC5. Knox County, Sumner County and the city of Chattanooga also issued stay-at-home orders following Nashville's move, according to U.S. News & World Report. 
March 24: School closures extended until April 24
March 22: Gov. Lee issued an order banning in-house dining at bars and restaurants and closing gyms and similar facilities, effective midnight on Monday, March 23, Fox13 reported. The closures are set to last through April 6. Nashville mayor John Cooper and the Nashville Metro Public Health Department issued a stay-at-home order asking citizens to stay home unless engaging in an essential activity. Allowed activities include grocery shopping, pharmacy visits, medical appointments, food pick-up, outdoor exercise (at a distance of 6 feet from other people), and helping care for family members, according to The Tennessean.
March 16: Gov. Lee recommends that all school districts close until at least March 31. 
March 18: Organizers announced that the Bonnaroo music festival will be rescheduled for late September. 
March 12: Gov. Bill Lee declared a state of emergency, which allows the state to mobilize resources to fight the pandemic, as well as making the state eligible for federal emergency funding. 
More Tennessee coronavirus news
Unemployment claims have skyrocketed in Tennessee from 2,702 claims the week ending with March 13, to 39,096 new claims the week ending in March 20, to 94,492 new claims the week ending March 27, Fox 17 reported on April 2. On April 30, the Associated Press reported that more than 435,000 Tennesseeans had filed for unemployment since the pandemic began.
Tennessee officials announced on Thursday (March 26) that the state has ordered an additional 570 ventilators, to be distributed to counties according to need, in order to prepare for a potential influx of patients. A model by a Vanderbilt University researcher released on April 8 suggests that under current conditions, the virus will peak in June with 5,000 hospitalizations. If social distancing lowers the transmission rate of the virus further, the peak will come in May with less than 3,000 people hospitalized, The Tennessean reported. The second scenario would not overload hospitals, but the first would stress them to capacity, according to the study researcher.
Coronavirus cases by county
Anderson: 28 (1 death)
Bedford: 184 (2 deaths)
Benton: 5 (1 death)
Bledsoe: 595
Blount: 58 (3 deaths)
Bradley: 52 (1 death)
Campbell: 16 (1 death)
Cannon: 12
Carroll: 18 (1 death)
Carter: 13 (1 death)
Cheatham: 48
Chester: 10
Claiborne: 5
Clay: 5
Cocke County: 16
Coffee: 36
Crockett: 7
Cumberland: 74 (1 death)
Davidson: 2,652 (28 deaths)
Decatur: 4
Dekalb: 17
Dickson: 74
Dyer: 36
Fayette: 59 (1 death)
Fentress: 4
Franklin: 36 (1 death)
Gibson: 45 (1 death)
Giles: 8
Grainger: 6
Greene: 44 (2 deaths)
Grundy: 28 (1 death)
Hamblen: 18 (2 deaths)
Hamilton: 160 (13 deaths)
Hardeman: 16
Hardin: 5
Hawkins: 30 (2 deaths)
Haywood: 23 (1 death)
Henderson: 7
Henry: 13
Hickman: 44
Houston: 5
Humphreys: 11 (1 death)
Jackson: 7
Jefferson: 20
Johnson: 3
Knox: 233 (5 deaths)
Lake: 55
Lauderdale: 21
Lawrence: 17
Lewis: 2
Lincoln: 14
Loudon: 32
Macon: 41 (3 deaths)
Madison: 136 (1 death)
Marion: 29 (1 death)
Marshall: 23 (1 death)
Maury: 44
McMinn: 94
McNairy: 11
Meigs: 9
Monroe: 21 (1 death)
Montgomery: 146 (2 deaths)
Moore: 3
Morgan: 6
Obion: 14 (1 death)
Overton: 8
Perry: 12
Polk: 8
Putnam: 122 (5 deaths)
Rhea: 5
Roane: 7
Robertson: 157
Rutherford: 502 (11 deaths)
Scott: 11
Sequatchie: 5
Sevier: 49 (1 death)
Shelby: 2,599 (51 deaths)
Smith: 22 (1 death)
Stewart: 7
Sullivan: 49 (1 death)
Sumner: 632 (37 deaths)
Tipton: 98
Trousdale: 1,020 (1 death)
Unicoi: 2
Union: 3
Van Buren County: 2
Warren: 8
Washington: 55 
Wayne: 4
Weakly: 23 
White: 7
Williamson: 416 (9 deaths)
Wilson: 259 (5 deaths)
Out of state: 258 (1 death)
Unknown: 33
Coronavirus science and news
Coronavirus in the US: Map & cases 
What are coronavirus symptoms? 
How deadly is the new coronavirus?
How long does coronavirus last on surfaces? 
Is there a cure for COVID-19? 
How does coronavirus compare with seasonal flu? 
How does the coronavirus spread? 
Can people spread the coronavirus after they recover?
Originally published on Live Science. 
Sourse: www.livescience.com