CORONAVIRUS was foretold by biblical prophecies of plagues and pestilence, conspiracy theorists have outrageously claimed online.
The coronavirus has infected more than 1.6 million people since November and killed at least 95,735. The virus appeared unexpectedly in China's Hubei Province and quickly brought the country to its knees. The virus has since spread to every corner of the world, leading many to consider whether the coronavirus has supernatural origins.
Trending
One person said on Twitter: "The Bible says what will happen. I know lots ppl don't believe in that but it's ok. I believe it.
"Only God knows why he allows viruses (there will be worse in the future) #coronavirus, starvation around the world #SundayThoughts"
Another person said: "Have you ever wanted to know #WhyTheDistress caused by the Corona Virus has come at this time on earth?
"The answers are in the Bible and it was prophesied that in the last days things will get out of hand. These are the signs of end of age beloved people."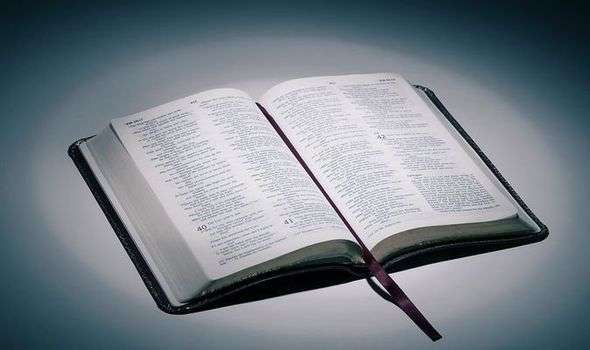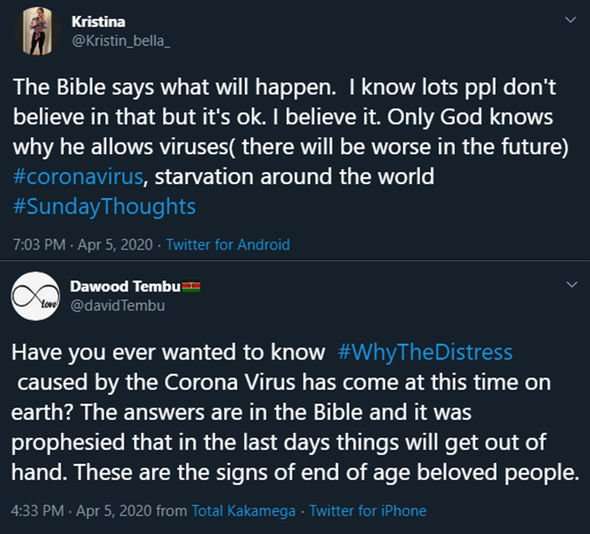 READ MORE
Coronavirus LIVE tracker: Live map allows you to TRACK spread of virus
Is coronavirus a biblical plague of prophecy?
Despite the outrageous claims made online, most Bible experts do not believe in links between scripture and the pandemic.
BACK BRITAIN'S BRAVE NHS HEROES – CLICK HERE NOW
The Bible did warn of war and plague in the end days but most experts agree coronavirus does not fit the description.
Revelation 16-17, for instance, says: "Then I heard a loud voice from the temple saying to the seven angels, 'Go, pour out the seven bowls of God's wrath on the earth'.
"The first angel went and poured out his bowl on the land, and ugly, festering sores broke out on the people who had the mark of the beast and worshipped its image.
"The second angel poured out his bowl on the sea, and it turned into blood like that of a dead person, and every living thing in the sea died."
COVID-19 seems to be just a natural event rather than a supernatural action of God
According to Ed Jarret, writer for Christianity.com, there is no evidence to suggest coronavirus is biblical.
He said: "While it might be tempting to try and identify this virus with one of those plagues, I believe there are a couple of reasons not to.
"The first reason is that these seven plagues are identified as the completion of God's wrath, and the plagues seem directed solely towards those who belong to the kingdom of the Antichrist."
DON'T MISS
Is coronavirus punishment for Christian persecution? [INSIGHT]
Live map allows you to TRACK spread of coronavirus [MAP]
Was coronavirus prophesied in the Book of Revelation? [ANALYSIS]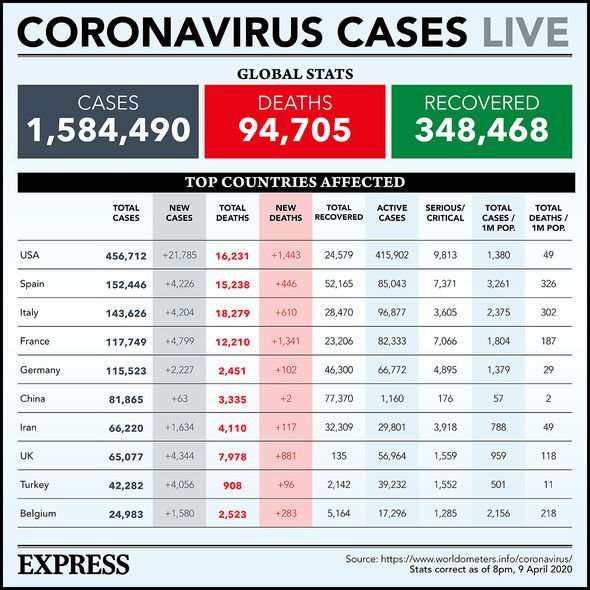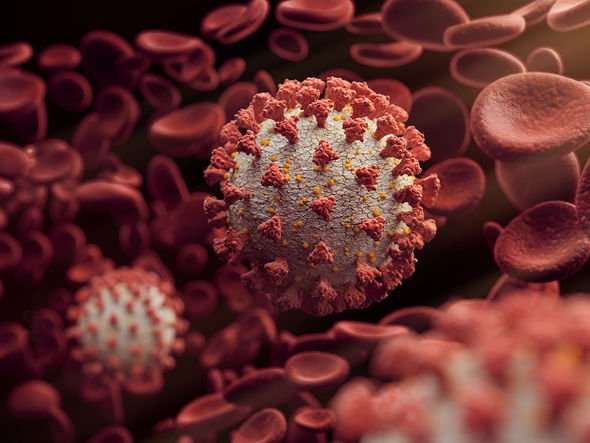 READ MORE
Coronavirus symptoms: New COVID-19 sign on your skin
"But this virus is not as discriminating. There seems to be no one who is immune to it."
Another major factor, Mr Jarret said, is scientists know where the virus came from.
The coronavirus SARS-CoV-2 is believed to have originated in a wild animal, such as a bat or snake.
Coronaviruses are a zoonotic family of pathogens that infect humans as well as animals.
To date, scientists have only identified seven human coronaviruses, including the new strain, but many more are likely carried by wild animals.
Mr Jarret said: "To all appearances, COVID-19 seems to be just a natural event rather than a supernatural action of God.
"It is an event that is not unique in history but is, apart from its severity, rather common.
"It is even something that our infectious disease experts have been anticipating, and warning us about, for many years."
Coronaviruses have been responsible for past health scares, such as the 2003 SARS-CoV epidemic.
Sourse: www.express.co.uk