DONALD TRUMP will win the 2020 US election and follow through with a "golden age" of economic prosperity, a Bible expert has astonishingly claimed.
Donald Trump has faced harsh criticism for his handling of the coronavirus crisis with many polls giving the US President disapproval ratings above 50 percent. But a Bible expert who claims to have correctly predicted Mr Trump's shock election in 2016 believes the US President faces another term in the White House.
Trending
Professor Tom Meyer, a college lecturer and public speaker, believes Mr Trump's potential reelection in November this year will mark the start of an economic boom.
Professor Meyer has also claimed the US President is the first in a line of US Presidents who will carry the Trump name.
He told Express.co.uk: "I believe the Biblical gift of prophecy – the revelation of God to men – ceased with the Apostolic Age.
"Therefore I do not have an oracle from God concerning the upcoming American election.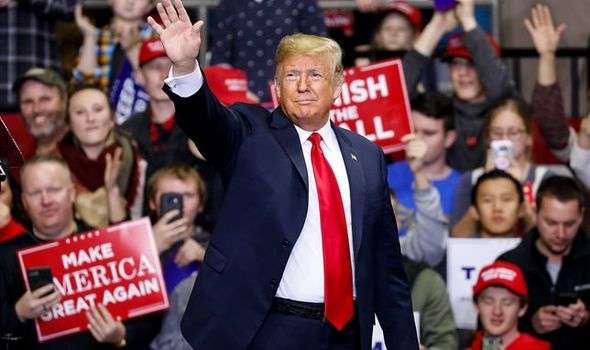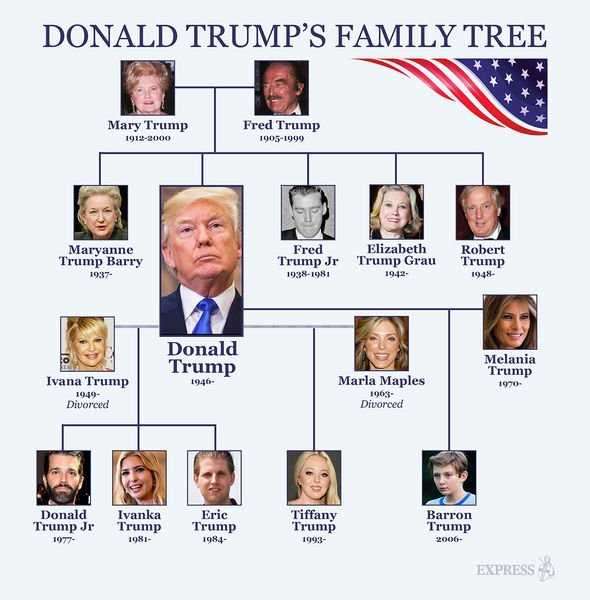 READ MORE
China issues warning to Donald Trump after US strikes torpedo deal
"But I will share with you what I think will happen. After all, I along with a few others did predict Donald J Trump would win the 2016 American election when no one else thought it was a
remote possibility."
According to Professor Meyer, Donald Trump will win the 2020 US election in an "epic landslide".
The 2020 election is scheduled to unfold on November 3, marking the 59th time Americans head to the polls.
President Trump is racing towards the White House against Democrat rival Joe Biden.
However, a recent model by Oxford Economics suggests President Trump could face a landslide defeat.
The model analysed the President's odds of reelection based on factors such as national inflation, disposable income and unemployment rates.
Oxford Economics wrote in its report: "It would take nothing short of an economic miracle for pocketbooks to favour Trump.
The model, which predicts President Trump will only secure 35 percent of the vote, plummeted on previous estimates of a 55 percent victory after the coronavirus crisis struck.
DON'T MISS…
Earlier lockdown could have saved 36,000 US lives [ANALYSIS]
Eric Trump claims coronavirus will 'magically' vanish [INSIGHT]
World War 3: US to send China and Russia into oblivion [INSIGHT]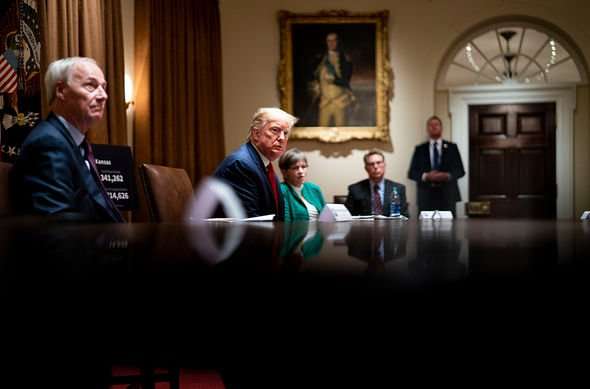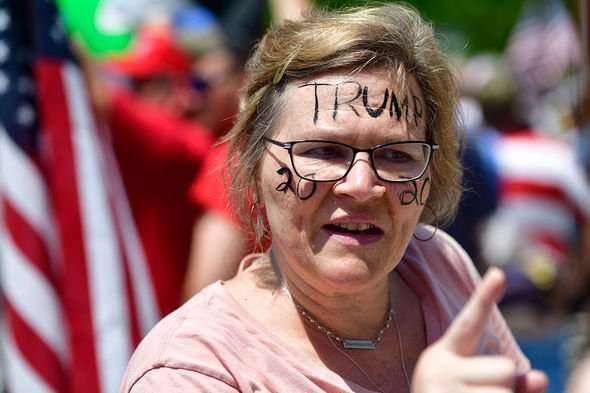 READ MORE
North Korea confess Kim Jong-un can't magically 'disappear'
America is now in the middle of a brewing economic downturn with nearly 39 million people claiming unemployment as of May 22.
Professor Meyer, however, believes the US will bounce back under the guidance of President Trump.
He said: "America will then continue its advancement into a golden age of unparalleled wealth and power, the likes of which the world hasn't seen since the Roman Empire."
The Bible expert went on to say President Trump will "make America great again" and secure the legacy of his dynasty, with his daughter Ivanka Trump becoming the first female President of the US.
He said: "Through her father 'draining the swamp' or removing their political enemies in the capital city, Ivanka can have peace on all sides domestically speaking.
"Raised up for such a time as this, I also foresee the possibility of President Ivanka Trump bringing about international peace by mediating the peace plan between Israel and the Palestinians and, with the help of Israel and her father's Arab allies, smiting Iran, the arch-rival of both America and Ivanka's people in the Jewish state of Israel."
A Fox News poll published on May 21 gave former Vice President Biden an eight-point lead over Mr Trump.
The survey gave Mr Biden 48 percent of the national vote and 40 percent to Mr Trump.
Sourse: www.express.co.uk