FREAK weather, earthquakes and fire tornadoes in California are all signs of the coming end of the world, a Christian evangelist has bizarrely claimed.
Fire tornado warnings have been issued in parts of California in a move that has worried Christian conspiracy theorists. Amid raging wildfires and a heatwave, residents of northern California now have to deal with gusts of wind whipping up spinning columns of fire. Also known as firenadoes, doomsday preachers have latched onto the phenomena, interpreting it as a sign of worse omens to come.
Trending
According to Paul Begley, a TV evangelist from West Lafayette in Indiana, US, the tornadoes are one of many signs that have been foretold by the Bible.
Pastor Begley hosts The Coming Apocalypse on some US channels and online and has told his followers to brace for prophecy to unfold.
He said: "Let me say something right now, something biblical is going on with the signs of the Second Coming of Christ.
"Look, this is so rare. Fire tornadoes in California.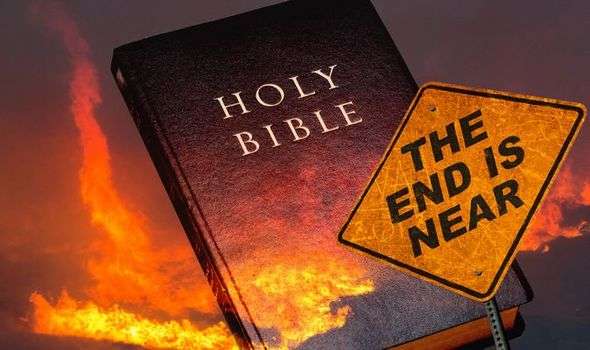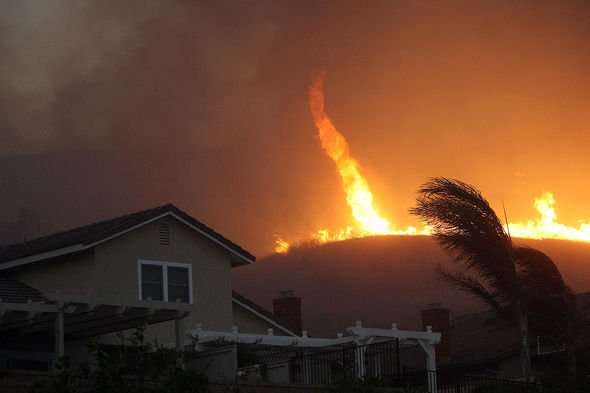 READ MORE
A 2,700-year-old inscription in Jerusalem proves Bible is RIGHT
"That's right, fire tornadoes in California and lightning bolts are hitting in California up by San Francisco, creating eight wildfires.
"So you've got lightning bolts hitting the ground, causing wildfires, and then the wildfires are spinning off fire tornadoes."
However, firenadoes or fire whirls frequently occur in nature.
According to the National Weather Service (NWS) office in Reno, they are an "extreme weather phenomenon that occur with rotating fire columns."
But Pastor Begley believes these events are biblical and have precedence in the Bible.
The Prophet Elijah, for instance, was taken into heaven by a fiery whirlwind.
2 Kings 2:11 reads: "As they were walking along and talking together, suddenly a chariot of fire with horses of fire appeared and separated the two of them, and Elijah went up into heaven in a whirlwind.
"As Elisha watched, he cried out, 'My father, my father, the chariots and horsemen of Israel!'
DON'T MISS…
End of the world: Preacher warns of brimstone and fire [REPORT]
What the Bible said must happen before the end of the world [INTERVIEW]
Discovery of 'evidence which proves Bible story DID happen' [ANALYSIS]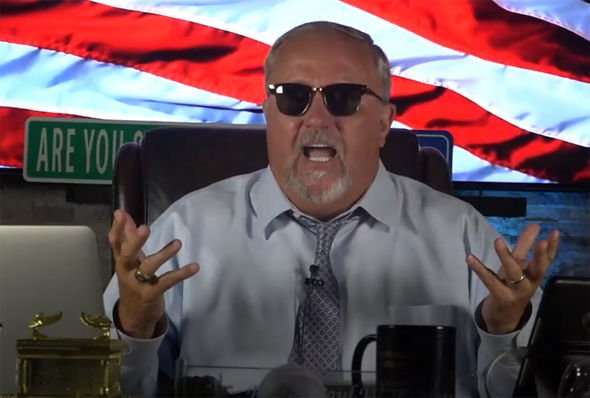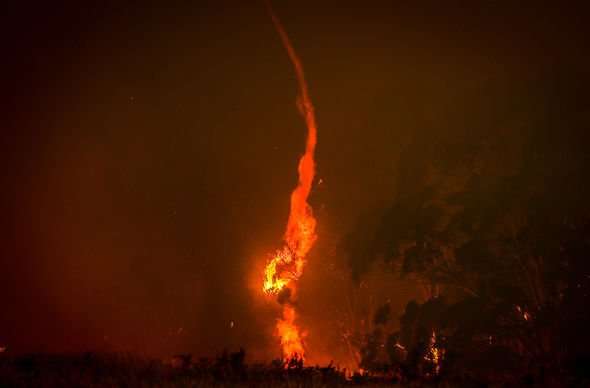 READ MORE
End of the world claim: Jerusalem third temple fulfils Bible prophecy
Pastor Begley is one of many popular evangelists who link modern-day events to biblical prophecies.
He has previously linked Blood Moon eclipses to end of days prophecies.
He has also suggested the Maya predicted the world would on December 21, 2020.
He said: "This is what's going on: strange weather, extreme weather conditions, monsoons, typhoons, tornadoes that are made of fire, gunshots ringing, protests, wars and rumours of wars, and peace deals.
"All of this leading us to the Second Coming of Jesus Christ, and the Rapture of the church.
"And people aren't ready for what's about to take place. We're living in the last days."
But none of these predictions have come to pass so far, despite Pastor Begley's almost daily warnings about the apocalypse.
The Bible itself does not support this type of doomsday prophesying, as Jesus said in Matthew 24: "But about that day or hour no one knows, not even the angels in heaven, nor the Son, but only the Father."
Sourse: www.express.co.uk