UFO watchers have claimed to have spotted an alien anomaly in a newly-unearthed NASA Space Shuttle Atlantis photo.
Self-styled alien expert Scott Waring took to his etdatabase.com blog to speculate about the bizarre find. He said: "I found what I believe to be a UFO passing below the Space Shuttle Atlantis while in Earth's orbit."
The conspiracy theorist believes this image to be only the latest in a NASA archive which allegedly included evidence of the notorious Black Knight satellites.
I found what I believe to be a UFO passing below the Space Shuttle Atlantis while in Earth's orbit
Waring added: "I am fairly certain this too is a UFO that has been mistakenly labeled as a satellite.
"We all heard about the Shuttle Atlantis being followed by several UFOs."
NASA shuttle managers in 2006 debated whether simple camera views, a third heat shield survey or possibly even a spacewalk were required to address a mystery object near the Space Shuttle Atlantis which delayed the spacecraft's planned Wednesday landing.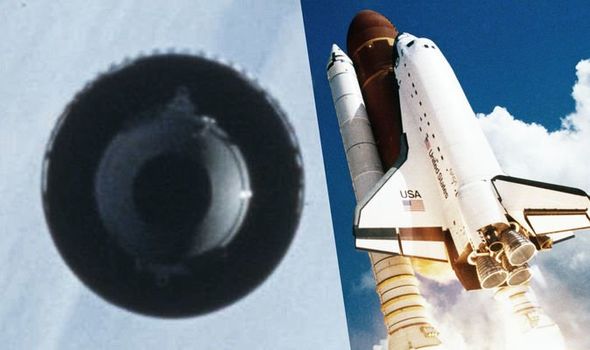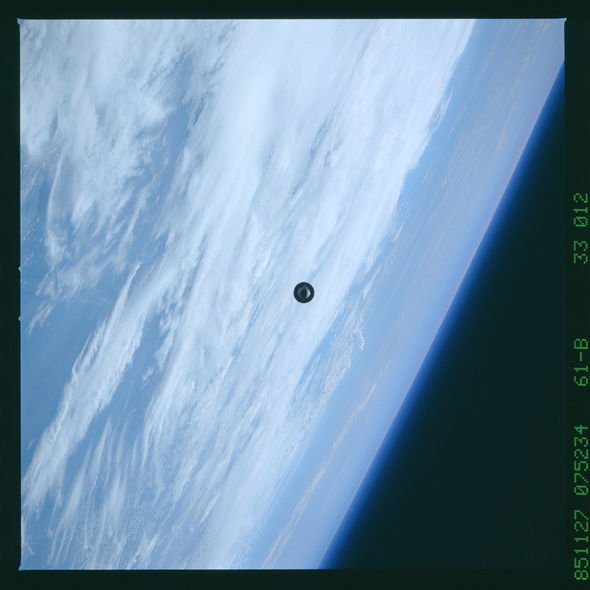 NASA's shuttle program manager Wayne Hale told reporters at the time: "We have ruled out nothing and we'll take the time that it needs to take."
Waring added: "Well, it looks like one of those UFOs got caught close up in these photos."
The anomaly was captured during the STS-61B mission in late November 1985.
The NASA image has been catalogued in the Gateway to Astronaut Photography of Earth as taking place many miles over the Chinese coast.
DON'T MISS
Does Google Mars photo show crashed UFO on Mars? [VIDEO]
NASA Curiosity rover spots 'alien base' on Mars [VIDEO]
UFO abductee warns why we should NEVER contact 'evil' extraterrestrials [VIDEO]
The image details vaguely describes the incident as a "satellite deployment".
Waring said: "This is the first time I have seen something described as a 'satellite deployment' without saying more about the satellite's mission."
"So unless this is a super-top secret satellite mission this object could well be a UFO."
The image under analysis is in fact one of a series of four.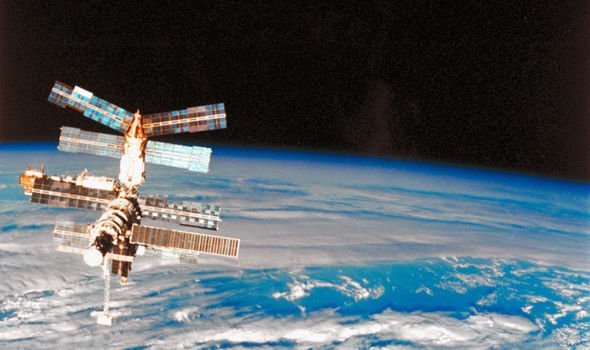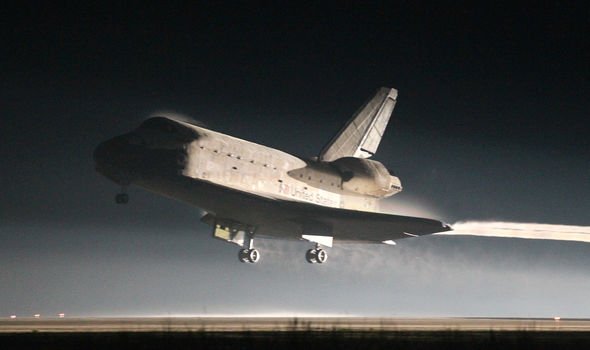 The photo is of an apparently disk-shaped object viewed from above.
There is a clearly-defined raised area around the anomaly's middle, while there appears to be ridged parts across the edges.
Waring believes the photographic series indicates the anomaly is on a trajectory away from an Earth orbit into space.
He said: "Satellites do not normally travel into space.
"Satellites normally stick round in Earth orbit.
Trending
"That is a little confusing to me – why would a satellite be doing this?"
The dubious claims quick attracted scores of YouTube comments.
Curtis Hill appeared to be convinced by the NASA conspiracy claims, writing: "That's not a satellite it's a UFO like you say! Looks to be a disc type!"
And YouTube viewer MeT L Head agreed, writing : "I'm leaning towards your belief with this one.
"If it were a NASA satellite, it would be labeled every where on that object."
Sourse: www.express.co.uk