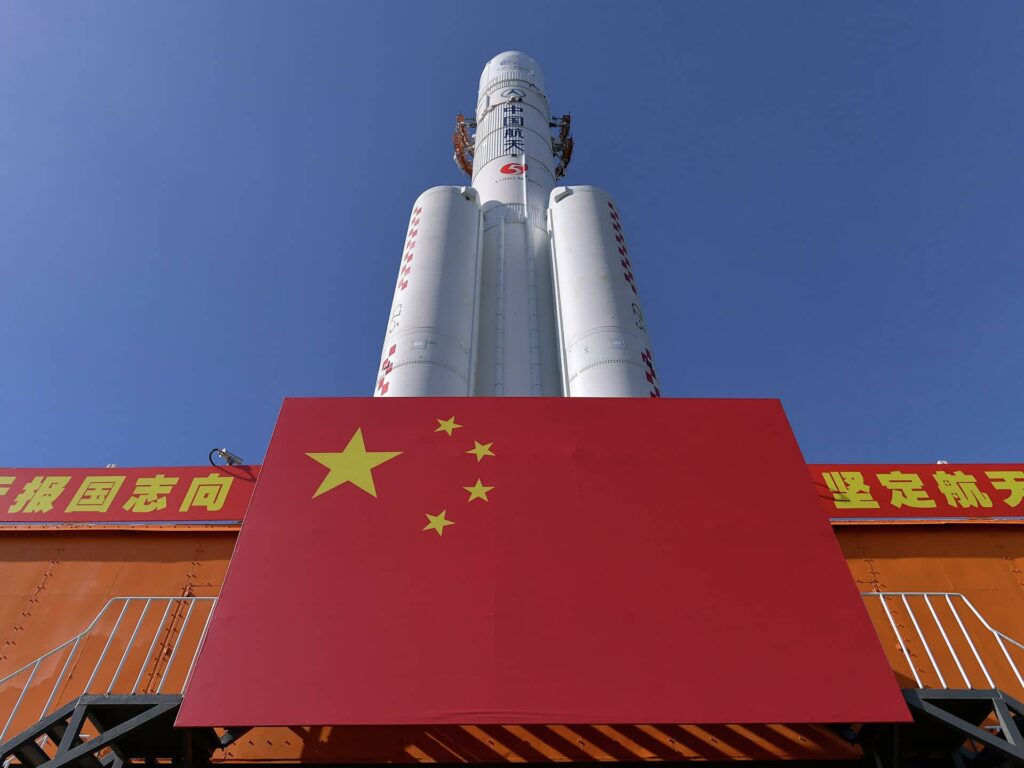 China is developing a rocket that will be able to put 150 tons of cargo into a low support orbit. It became known earlier that the first launch of the Chinese "lunar" carrier is to take place in 2026.
The Chinese are increasingly talking about the development of the Moon, for which they need a new super-heavy rocket: at least if we talk about manned missions. Work in this direction is actively going on. It has become known that Beijing is building a carrier capable of putting 150 tons into low support orbit (LEO), which will make it one of the most powerful (if not the most powerful) rockets in history.
Thanks to the super-heavy carrier, China will be able to deliver a spacecraft weighing up to 30 tons to the Moon
TASS reported on the work on the rocket, citing Wu Yanhua, deputy head of the China National Space Administration (CNSA). Thanks to the super-heavy carrier, China will be able to deliver a spacecraft weighing up to 30 tons to the Moon – roughly comparable to the weight of the four Chang'e-5 stations.
The rocket will allow Beijing to carry out programs aimed at exploring deep space, as well as to land taikonauts on the surface of the Moon: provided, of course, that there are other instruments necessary for this.
Now the superheavy class rocket is at the stage of deep design and technical feasibility study. The source did not announce the date of the first launch.
However, it should be reminded that recently the year 2026 was announced as a date of the first launch of a super-heavy rocket to deliver the taikonauts to the Moon (it is not known if this is a single rocket or different launchers).
The Changcheng-9, developed by the China Academy of Land Launch Vehicle Technology (CALT), is potentially the most powerful Chinese rocket of the future. It was supposed to be able to launch cargoes weighing up to 130-140 tons into a low support orbit and up to 50 tons into a geostationary orbit.
Another, less powerful variant is a "bundle" of well-proven Changcheng-5 carriers. Such a concept was first spotted in 2018, at the Zhuhai Aerospace Exhibition. The capabilities of the rocket will not be enough to deliver lunar station modules to the natural satellite, but it will be able to launch a manned craft to the satellite.
Recall, now China and Russia are discussing the creation of a lunar base (station) around 2035. The problems of the Russian space industry may get in the way of these plans. Like Beijing, Moscow does not have a superheavy launcher. Moreover, tests of the Angara-A5 heavy-lift rocket are constantly encountering difficulties: the other day it became known that its third launch in its history was postponed.