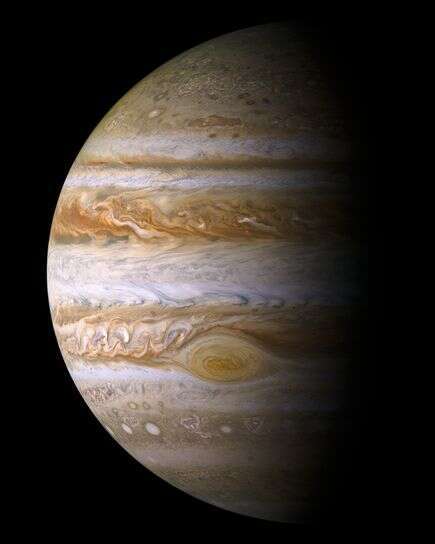 The most unsaturated year for amateur astronomers will end with a real celestial miracle – the Christmas star will light up in the sky!
In fact, this event will be a combination in the sky of two planets – Jupiter and Saturn – which usually occurs at a frequency of about once every 20 years. However, it does not always happen in December, and since the Middle Ages – that is, over the past approximately 800 years – planets have never come so close to each other. Technically, the two largest planets of the solar system will be separated by a distance of millions of kilometers. However, on December 21, for an observer from Earth, they will look as if they almost touch each other, forming a single luminous point called the Christmas Star or the Star of Bethlehem – for obvious reasons.
Even more surprising is the fact that on December 21 another rather significant astronomical event will take place – the winter solstice. This date is marked by the longest night of the year, and after the winter solstice, the days again become longer every day, and the nights are shorter.
Such symbolism.
"This is a look in terms of celestial mechanics," said Justin Mason, director of the planetarium at Old Dominion University, USA. At the same time, this event also has rich spiritual content, referring us to the pages of the Bible that mention the unusual star that led the Magi to the baby Jesus.
Astronomers have long suspected that this Christmas star was actually a combination of several celestial objects. Mason believes that this is a rare triple connection between Jupiter, Venus and the bright star Regulus, held around 2 BC.
The last people on Earth who saw as close a connection between Saturn and Jupiter as what is expected in about 2 weeks lived in 1226, but now the gas giants will arrange another unforgettable celestial performance in 60 years, in March 2080, Mason added.