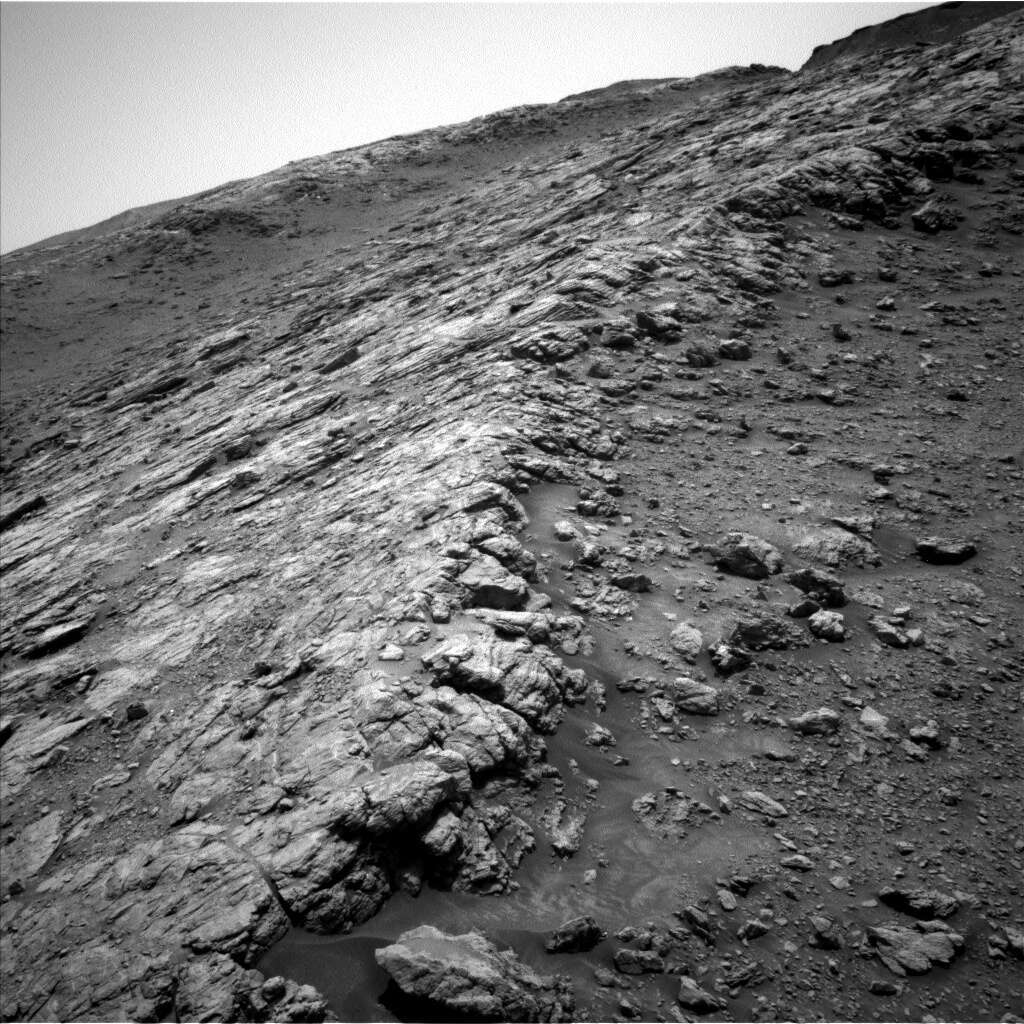 Our trip on Mars stopped a little earlier than planned when Curiosity was reinsured when driving along the particularly steep (~ 20 degrees) slope depicted above. But even with the rover parked under the tilt, we were still able to achieve the desired results at this stage of our ascent to Mount Sharp.
We will make another observation of the texture and chemical composition of rocks with the help of MAHLI and APXS, respectively, at the goal of Saughieside Hill, part of the rock that forms the arched ledges that we have been through for the last couple of weeks. ChemCam will measure the chemical composition of the other nearest main rock, "Gathersnow Hill," which is located on the edge of the ledge that stopped the movement of Curiosity.
The Mastcam camera will take pictures of the most beautiful multi-layered structure of Gathersnow Hill in stereo mode and, more broadly, will take a photo mosaic that will capture the rock structures both behind and ahead of us.
The ChemCam tool will also be involved in imaging by making a small RMI mosaic of the stratigraphic features of the Hamar target.
After driving about 30 meters on Mars, Curiosity will take pictures of the area around it using Navcam and Mastcam cameras in preparation for the upcoming weekend, and also take pictures of the sky using the Mastcam camera at the end of the day, to measure the amount of dust in the atmosphere.
On 2952 sol, we will receive analysis from the rock ChemCam next to the rover in our new location after the trip, as well as a noon measurement of the amount of dust in the atmosphere.
At the last stage of the plan, we plan to monitor the environment with passive observation of the sky ChemCam, Navcam and Mastcam measurements of the amount of dust in the atmosphere, Navcam images and films on the search for dust devils. We also planned atmospheric argon measurement with APXS.