All about COVID-19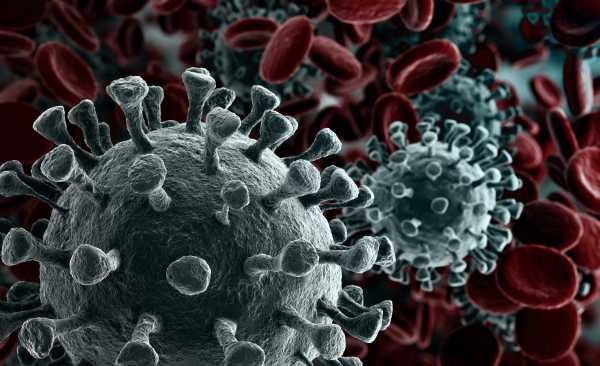 —See live updates on the new coronavirus
—How coronavirus compares with flu
—How does the new coronavirus compare with flu?
—Why are children 'missing' from coronavirus outbreak?
With novel coronavirus outbreaks popping up throughout the world, U.S. health officials on Tuesday (Feb. 25) advised the American public to prepare for an epidemic in which the virus rapidly spreads to many people within a short window of time.
"Now's the time for businesses, hospitals, community schools and everyday people to begin preparing," Dr. Nancy Messonnier, the director of the National Center for Immunization and Respiratory Diseases at the Centers for Disease Control and Prevention (CDC), said in a news conference held Feb. 25. With no vaccine or treatment available to combat these infections, Americans must be prepared to take other precautions to protect themselves and their communities from the virus, she said.
Get the flu shot if you haven't already! Although the seasonal flu vaccine cannot protect you from COVID-19 directly, you may be more likely to develop severe pneumonia if you contract both diseases simultaneously, The New York Times reported. By avoiding the flu, you may also avoid making a trip to the doctor in the middle of a COVID-19 epidemic, when health care workers may be overwhelmed with other patients.
Be prepared to stay home
Talk with your employer about what the company's work-from-home and sick leave policy might be in the event of an outbreak.
Schools may be closed in your area during an outbreak. Ask your child's school, local school board or health department about how much advance notice there might be preceding a closure. Plan for how you will handle child care if schools and day care centers are closed.
Large group gatherings may be canceled, including concerts, religious services and public events.
Keep up with local announcements to find out about those cancellations.
If you or someone in your household regularly takes prescription drugs, it may be wise to ask your health care and insurance providers about procuring an emergency supply.
Make a plan for how to care for those at greater risk of serious illness and hospitalization, such as those over 65 years old and those with preexisting health conditions. Also have a backup plan for who will care for your dependents if you get sick, personally.
Make sure you have reasonable amounts of groceries and other basic household necessities, such as laundry detergent. However, it's a balance: "On the one hand, your chance of exposure will be minimal if you stay home, but if the cost of that is runs on grocery stores and having nothing available, that's a problem," Rutherford said.
Check in with your neighbors and loved ones
Sourse: www.livescience.com