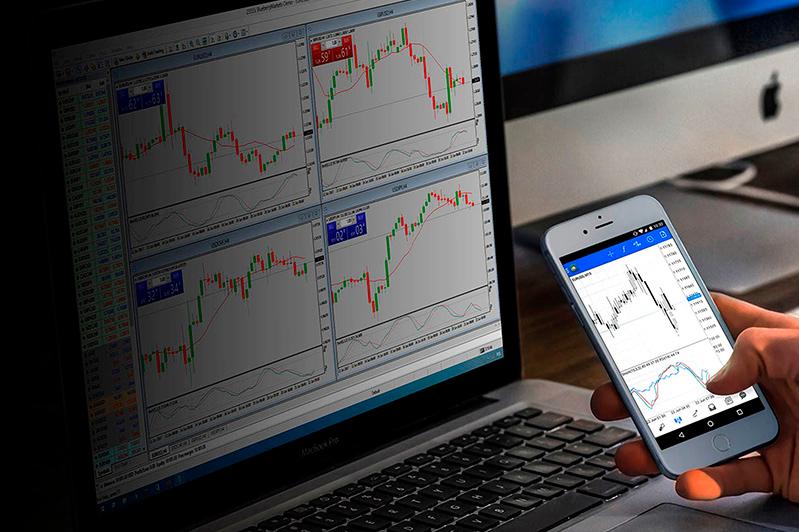 Forex trading is attracting an increasing number of people who are looking for a long-term source of income. Forex passive investment is also gaining popularity. The volume of trading is always increasing, as does the influx of capital. Regrettably, not all brokers generate money by providing reliable services. As a result, the concept of a "Forex Scam" emerged.
To avoid falling into the trap of fraudsters, we recommend to study the Reviews on brokers from the site BROKER NEWS.
When dealing in the financial markets, it is vital to be cautious in order to avoid complications. Scammers are deliberately attempting to attract as much money as possible, and anyone can fall victim to them. Let's talk in more detail about what forex scams are, what the signs of such organizations are, and let's find out how not to become a victim of malefactors.
What is a forex scam: the concept of a scam
A forex scam is a set of deceptive actions carried out by a broker or investment firm in the financial markets. Scammers are the organizations that have perpetrated such acts.
The essence of a forex scam is when a company intentionally deceives clients who believe it and invest their money in it. Such organizations embezzle funds and do not make payments to clients. As a rule, it is virtually impossible to get back the money scammers embezzled. At best the client is paid out a part of the money.
Is it worthwhile to work with forex scammers? Absolutely not. Do not invest in such a site if you have even the smallest suspicion that you are dealing with a scammer. The risk of deception is far greater than the potential profit.
One example of scam in Forex is described in reviews brokers Dalefox Limited on the website BROKER NEWS.
Is Forex Trading a Scam?
Against the background of a large number of scams, novice traders often have a question: is forex trading a scam? The truth is that the forex market is not deceptive. Trading is based on the same principles as physical cash exchange through a bank or physical stock purchase through a physical broker. The main difference is that forex is purchased through the internet.
Every country has its own requirements for brokers. And meeting these requirements is confirmed by having a license.
So, the answer to the question whether trading on the financial markets is a fraud is negative. The financial markets are perfectly legal (if the trading is not prohibited by the local legislation of the country) and the illegal actions are just connected with the illegal actions of the brokers.
What is scam: basic schemes
There are a large number of ways to scam. Read brokers-news.com — a reliable assistant in choosing a Forex broker. This site will help you avoid a Forex scam.
There are hundreds of variants of fraudulent schemes, and attackers are constantly coming up with something new. Old schemes, on the other hand, continue to function. Let's consider a few schemes that remain popular for forex scams.
A common way to scam is a pyramid scheme. Such schemes always work according to the same scenario:
A broker or investing platform may offer a client enticing investment programs with exceptional returns.
Clients sign up with the company and make their initial investment. This is how the pyramid's first level is built.
Scammers entice traders to join the enterprise by inviting new users. As a rule, multilevel affiliate program, increase of interest rate for users who have invited a certain number of clients, drawings of physical prizes are used for this purpose.
New clients pour money in, establishing the pyramid's next levels. The company pays rewards to traders from earlier levels using these funds.
When the stream of funds stops, the broker or investment firm goes out of business.
The traders will no longer be able to access their funds after the organization collapses. They remain with the scammers.
A variation of a forex scam is a Ponzi scheme. It is similar to a pyramid scheme, but with one difference. If in a pyramid scheme new clients are attracted by users, in a Ponzi scheme this is done by the scammers themselves. They use open sources to track down potential victims and persuade them to invest in the platform.
Payout scam
A common method of fraud by dishonest brokers is fraudulent payouts. The broker will use any excuse to avoid paying the client money. In most cases, the corporation requests a little delay, alleging technical difficulties or bank service issues.
Cheaters frequently designate a lengthy withdrawal period in advance. This is required in order to attract as many individuals as possible before the fooled customers begin submitting nasty evaluations. Scammers might also «buy time» by claiming technological difficulties.
In addition, scammers can use this scheme to get more money. They can, for example, require an additional payment from the client to cover bank insurance or the banks' commission. Forex scammers, on the other hand, will not pay anything even after receiving further payments.Technical support eventually ceases responding to traders.
Scam of manipulated quotes
Fraudulent brokers frequently do not allow direct access to currency trading. This is done in order to manipulate the quotes.
After opening of trades brokers may make sharp movements up or down. In this way, traders' Stop Loss is «knocked out» and the account of the careless ones is nullified or even goes into deficit. In addition, forex scams can also manipulate orders. They can, for example, prevent the trader from executing the Stop Loss, causing the trader to lose money.
Scammers preserve the right to cancel trades in some situations. The user agreement specifies these provisions. This is done to prevent traders from being able to prove fraud in case of a lawsuit.
Manipulation of the spread
The disparity between both the bid and ask price is known as the spread. This difference is the transaction's profit for the broker. The value of a floating spread is continually fluctuating, which is exploited by fraudsters.
If spread manipulation is used against you, you will not be able to earn anything. The spread will be increased to the necessary size, and if you make a profit, it will be minimal. As a result, the deceptive broker will do all possible to ensure that you «lose» your deposit as soon as possible.