ELVIS PRESLEY died more than four decades ago, but his cause of death was a major debate among leading experts and the general public still have to wait seven years to find out their final decision.
Elvis would have reached the milestone of 85 on Wednesday, but instead passed away on August 16, 1977, following a cardiac arrest in his bathroom. The My Way singer had a long history of prescription drug abuse, which is said to have played a part in his sudden death. However, exactly how a 42-year-old man could suffer such a devastating ending has been at the centre of debate.
An autopsy was undertaken the same day Elvis died to determine the exact cause of death, but, the general public will not know the true contents of the report until 2027, as his father had them sealed for 50 years, it has been revealed.
The competence and ethics of two of the centrally involved medical professionals were also seriously questioned at the time of his death.
Dr Jerry Francisco had offered a cause of death before the autopsy was complete, claiming the underlying ailment was cardiac arrhythmia, a condition that can be determined only in someone who is still alive.
While Dr George Nichopoulos, who was later cleared of any wrongdoing, had prescribed more than 10,000 doses of sedatives, amphetamines and narcotics in just eight months.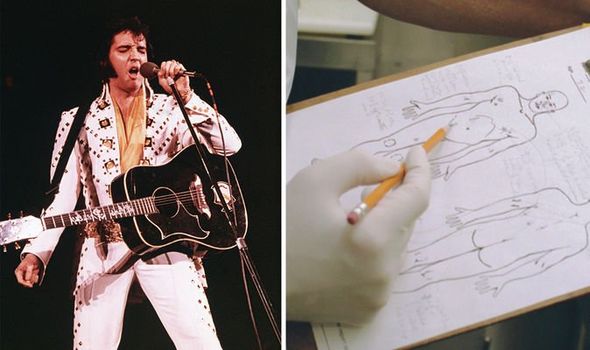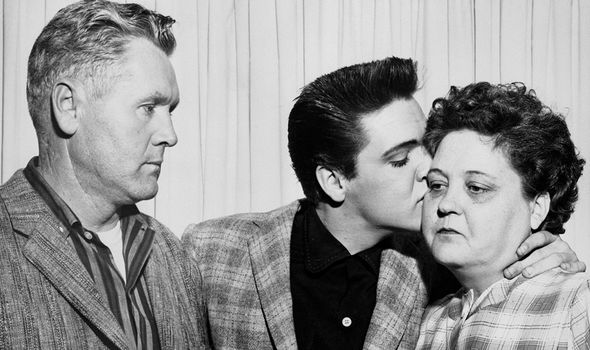 Vernon Presley ensured the details of the autopsy would remain hidden
His license was suspended for three months and it was permanently revoked in the Nineties after the Tennessee Medical Board brought new charges of over-prescription.
Writer Frank Coffey later argued that Elvis' death was due to Valsalva Manoeuvre, a form of constipation commonly caused by drug use.
Mr Coffey believed Elvis' constant strains had forced his heart to stop.
Expert physician Dr Dan Warlick, who was also present at the autopsy, agreed with the view of Mr Coffey, citing drug abuse as the main concern.
JUST IN: The 'odd' autopsy discovery exposed decade after death – 'Extraordinary!'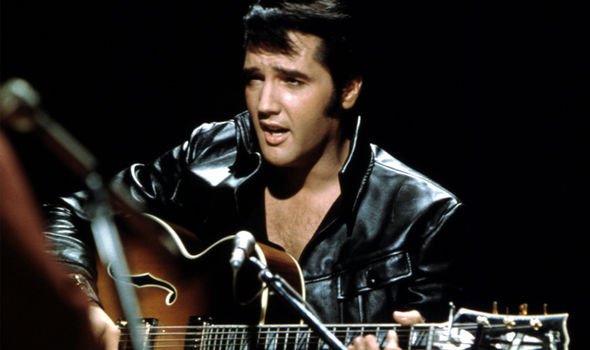 He said in August 2019: "Presley's chronic constipation—the result of years of prescription drug abuse and high-fat, high-cholesterol gorging brought on what's known as Valsalva's manoeuvre.
"Put simply, the strain of attempting to defecate compressed the singer's abdominal aorta, shutting down his heart."
Elvis' former wife, Priscilla, revealed her heartbreak after seeing her lifeless former lover for herself in an unearthed interview with the Today Show.
She said: "We had his casket, here in the back, between the living room and the dining room.
DON'T MISS
Michael Jackson documentary: Why he was 'in love' with Diana [REVEALED]
How La Toya Jackson claimed her 'father molested her' [REVEALED]
Michael Jackson: The heartbreaking notes discovered in singer's room [VIDEO]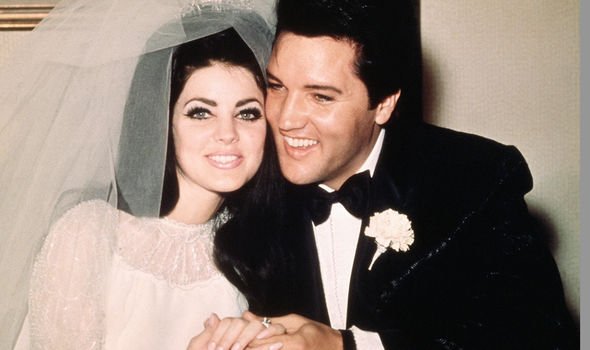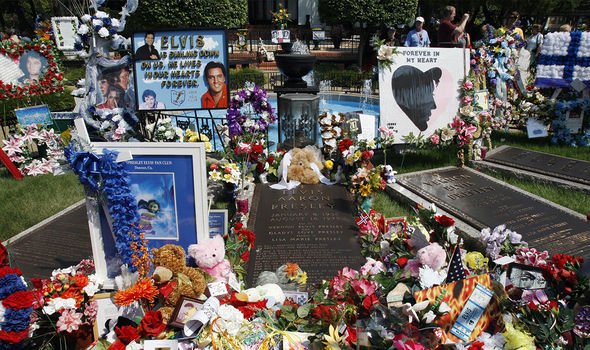 "Lisa [Marie Presley, Elvis and Priscilla's daughter] and I would go at night at like 2 o'clock in the morning.
"And I had a bracelet that I gave her, that she put on him, and we put it on his wrist.
"Just looking at him and still not believing, it's just too surreal.
"Even going back to that time, it was devastating, it was devastating."
Elvis is buried in the meditation garden of Graceland next to his parents and grandmother, where thousands of fans come to pay their respects all year round.
Sourse: www.express.co.uk