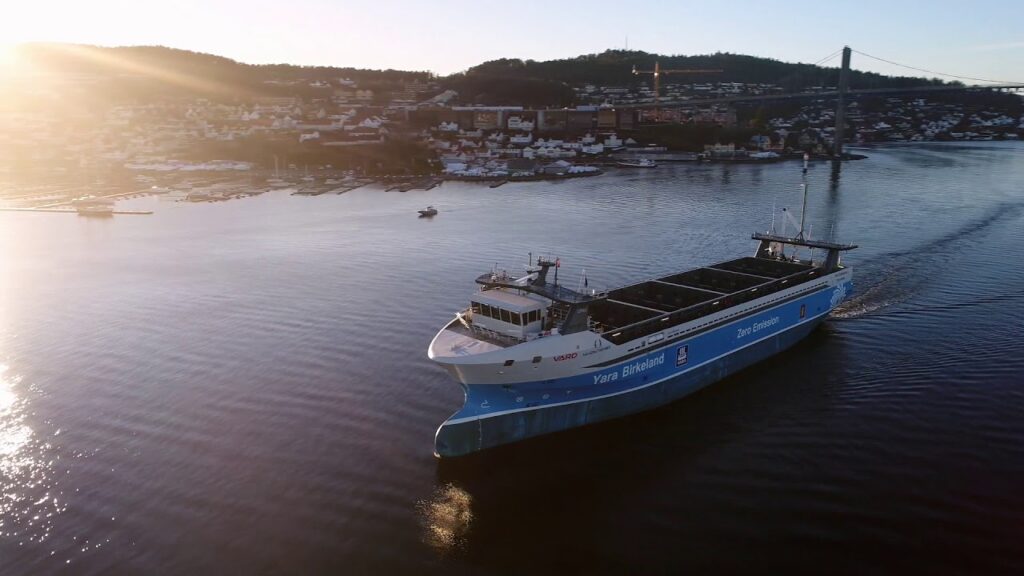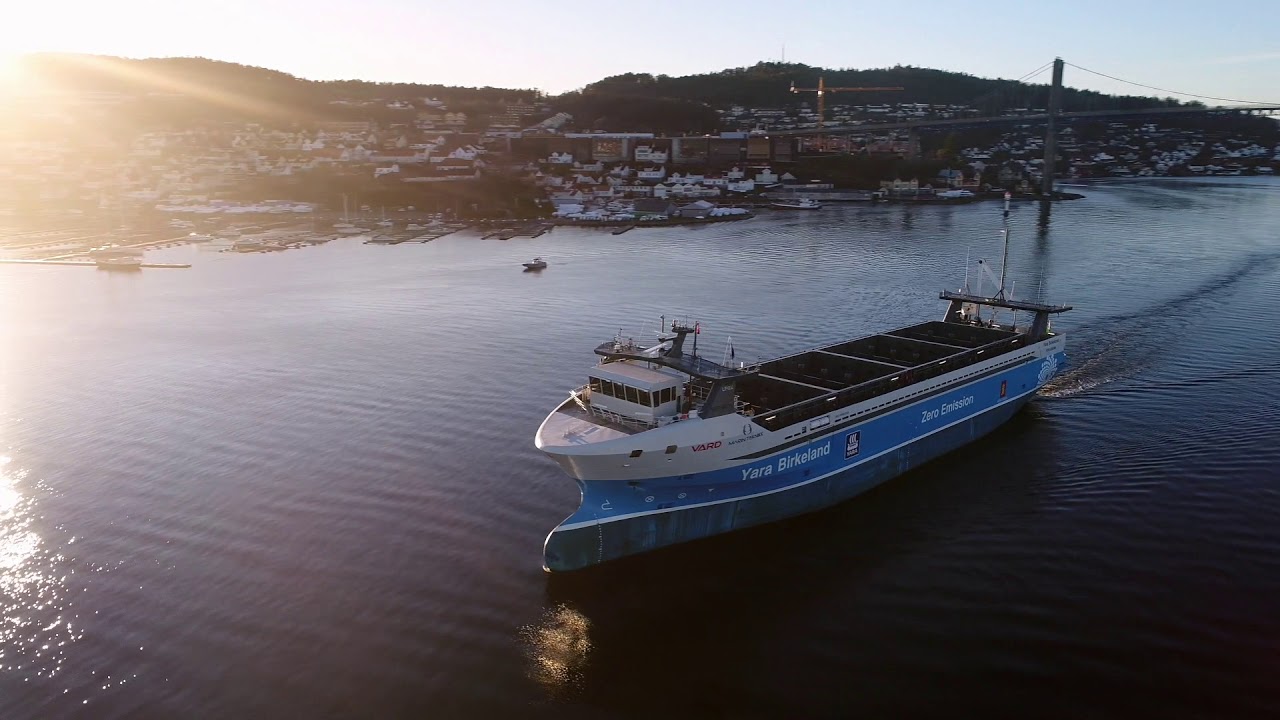 Yara Birkeland, a crewless electric cargo ship, has made its first voyage. They want to start using the container ship for commercial purposes next year.
In August the Norwegians announced the first commercial voyage of the container ship Yara Birkeland, which is positioned as an unmanned electric vessel. It completed its mission in November, New Atlas reported.
The Yara Birkeland made the short voyage from the municipality of Horten to Oslo with people on board. The ship now awaits certification, after which commercial operations will follow. "We are proud to be able to demonstrate the world's first fully electric and self-propelled container ship," said Svein Tore Holzeter, CEO of Yara.
Yara International and Kongsberg Maritime agreed to build the innovative vessel in 2017. Today, Yara is one of the largest suppliers of mineral fertilizers in the world. The other participant, Kongsberg Maritime, is part of the Kongsberg Gruppen Corporation, which operates in the defense and aerospace industries and a number of other areas. Kongsberg Maritime is responsible for integrating sensors and other systems for autonomous navigation within the project.
The electric cargo ship will be able to carry up to 3,200 tons of cargo. Maximum speed of Yara Birkeland is 15 knots (28 kilometers per hour). The container ship is 80 meters long and 15 meters wide and has a battery capacity of 6.8 megawatt-hours.
The creators state that their project is environmentally friendly and well fuel efficient due to the absence of a crew.
At first loading and unloading of the vessel will be performed by workers, but in the future for such operations they want to involve robots including cranes and vehicles. At that autonomous vessels themselves, according to specialists, will learn to exchange information that will make their operation safe.
It should be noted that such countries as USA and China more and more actively develop unmanned warships. One of them is the Seahawk, which was delivered to the American Navy this year. Earlier the Navy received its "big brother" – Sea Hunter.