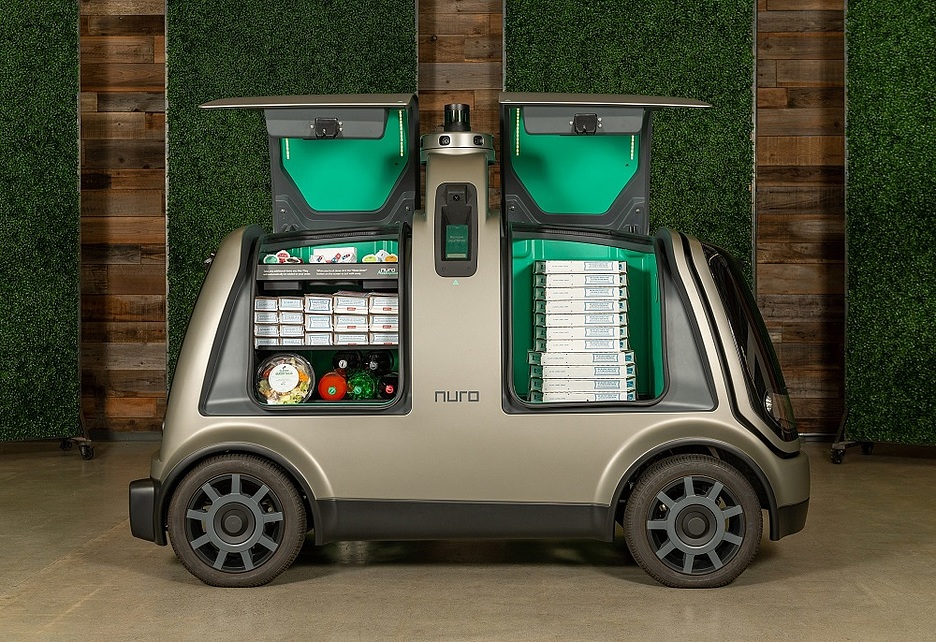 The pandemic of the Chinese coronavirus and its associated restrictions stimulated the creation of projects in which autonomous transport is involved. For example, in a segment such as courier service, which involves numerous contacts with a large number of buyers, drones are tested, providing safe contactless delivery and replacing workers.
Robotic drug delivery
The Institute of Technology Academy of Robotics (UK) has announced the start of testing its new device – the autonomous robotic electric vehicle Kar-go.
The institute's specialists have been developing Kar-go for the past 4 years. Today, the first robot car created on an individual order is capable of reaching speeds of up to 96 km/h, its charging from the network takes about 3 hours, and about 50 courier parcels can be located in the cabin.
As part of the tests, the car will act as a courier and will deal with the contactless delivery of medicines from pharmacies to nursing homes located in the suburban London Borough of Hounslow, using public municipal roads for travel. During delivery, the recipient will be able to track the movement of their order using a special application.
The artificial intelligence system will calculate the optimal delivery route for parcels, and is also involved in sorting parcels. A robotic conveyor system located inside the drone will provide contactless transmission of the package with medicines.
At first, the developer reports, for security reasons, the tests will be held in semi-autonomous mode – in the Kar-go cabin there will be operators.
"Unmanned" Colonel Sanders
Another electric car began work as a courier in China. Its creator is the developer of drones for delivery and street trading company Neolix. The car has the 4th level of autonomy, the maximum speed it develops is 50 km/h, on one charge it can travel a distance of up to 100 km, is oriented on the way with the help of sensors and cards loaded into memory, and is able to independently detect an obstacle on the way and go around it.
Neolix drones are involved in the KFC fast food restaurant, delivering fried chicken dishes to customers right on the street. The buyer makes an order by choosing dishes from the range of "Restaurant on Wheels" using an interactive screen built into the electric car and pays for it using a QR code. After that, the door opens in the car, allowing the buyer to pick up packages of food and drinks.
This spring, Neolix reportedly attracted $29 million in investments. These funds were intended to expand the production of their drones, located in Changzhou (Changzhou, China). According to the Crunchbase platform, four investors made investments, including the manufacturer of electric vehicles Lixiang.