Mount Wilzenberg, where the weapons were found, was considered a particularly revered place since the III century BC.

German archaeologists have discovered a huge treasure trove of weapons dating back to the Iron Age, reports Archaeologynews.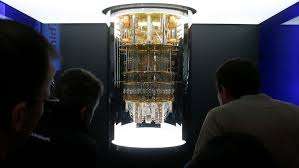 During 3 years of excavations on the slopes of Wilzenberg Hill in Sauerland-Rothaargebirge, more than 150 different fragments of metal weapons, remnants of warlike equipment and horse harness from the Iron Age were found.
The Wilzenberg, also called the Sacred Mountain of Sauerland, has been considered a place of special reverence since the 3rd century BC. On its summit were found the remains of the ancient settlement of Wallburg, founded in the III-II centuries BC.
In 1950 three spearheads and two coiled swords were found here. Then 40 more spearheads were found here. And recently fragments of umbones, buckles, a fibula, three silver coins and an unusual bridle were found.
At the same time the historians know that there were no major military operations on this territory for the whole period of people's habitation there. Or there is simply no evidence of military action. Judging by the location of the found objects, they could have been simply scattered in this place, and not even at the same time, but then over the years they went underground.
Archaeologists have suggested that perhaps hostilities took place near Wallburg, and the victors brought weapons and other artifacts they found with them as trophies. They then broke them down and scattered them on the hillside.
This version is based on the findings of French historians that such actions in Iron Age Europe were characteristic of the Celtic culture. The weapons of defeated opponents were destroyed in the course of some ritual.
In the area between France and Slovakia such weapons were found more than once. A new find from Wilzenberg may help to close the gaps in previous research.