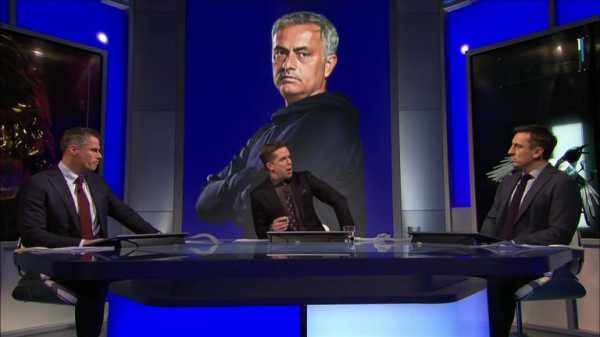 2:18 Gary Neville says Tottenham and Jose Mourinho are in a 'marriage of convenience'
"You can train as an analyst, but you've got to understand the game and I think that's Joao's biggest strength," says Adams. "He has incredible knowledge and he knows how to relate his analysis to the game itself. By starting coaching as early as he did, he was able to align those two things, to use the analysis to design meaningful practices and exercises."
Carra and Nev's teams of the decade
'No chance' of Zlatan joining Spurs
Tottenham vs Olympiakos preview
Just as importantly, Sacramento never had any problems commanding a room and was always able to get his message across clearly and concisely.
"Football can be a difficult and challenging environment, so you've got to command respect," says Savage. "Joao always had a presence about him, and he backed it up with an ability to communicate exactly what he wanted from his players. You can be a good coach, but if you can't get your message across, you're going to struggle. Joao could do both sides of it."
Adams adds: "He never had any issue with that side of it. He didn't see age as a barrier and he had the full respect of his peers because he was thoughtful, meticulous and player-sensitive. Ultimately, as long as you deliver with a high-level of knowledge and understanding and the players you can see you're helping them, they will respect you."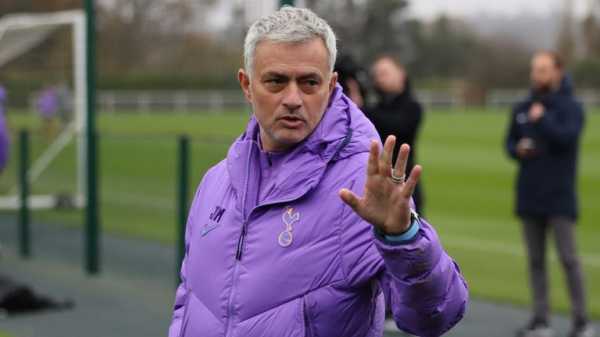 Sacramento's rise has been extraordinarily quick since leaving Wales for France in 2014, but it has not always been straight-forward. Most notably, there was Bielsa's brief spell in charge at Lille, during which he had to accept reduced responsibilities and adapt to a unique way of working.
"He found that period extremely challenging because Bielsa has got a very concentrated way of working," says Adams. "Joao was working every hour under the sun and getting up very early in the morning to set up Bielsa's activities to the millimetre. It was difficult, but I know he learned a great deal as well. It was valuable to see another way of doing things."
To Mourinho, though, it is Sacramento's long-standing understanding and application of tactical periodisation – a training methodology devised by Portuguese academic Vitor Frade – that ultimately made him such a good fit to replace his previous assistant Rui Faria – who quit working with Mourinho seven months before his sacking by Manchester United.
"Joao studied that methodology in quite a lot of detail at university," says Adams. "It is something we both believe in advocating, which is probably why we have such a good relationship.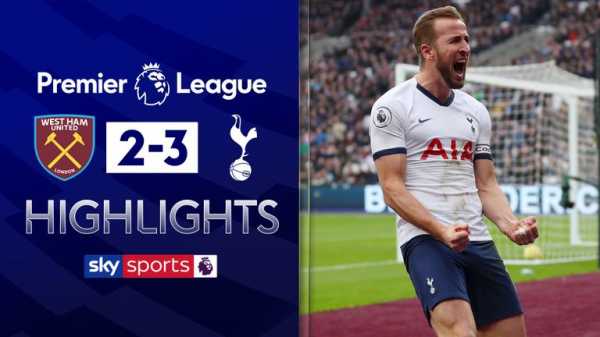 2:44 FREE TO WATCH: Highlights from Tottenham's win at West Ham
"Joao followed Swansea at that time under Brendan Rodgers, who applied tactical periodisation there after picking it up from Mourinho at Chelsea, and now, around eight years later, I'm sure it's a big factor in why Mourinho has decided to add Joao to his staff at Spurs."
Adams is "massively proud" of all Sacramento has achieved since those formative years in Wales and believes he has "all the tools" to go on and become a No 1 in the future, but he is not surprised.
"A lot of people might think it's impossible to reach that level at that age having not played the game, but Joao – as well as being extremely bright – always had the mentality to do everything he could to give himself the best possible opportunity. He's got the right level of enthusiasm and motivation and he has been willing to make sacrifices."
"We're immensely proud to have him as one of our alumni," adds Savage. "He's humble and hard-working and he's such a nice guy as well. I rang him up the other day and he still calls me 'gaffer'. But he's got another gaffer now and I know he won't let him down. I'm absolutely convinced of that."
Follow Tottenham's Champions League meeting with Olympiakos live on Sky Sports' digital platforms from 7pm on Tuesday; kick-off 8pm
Sourse: skysports.com