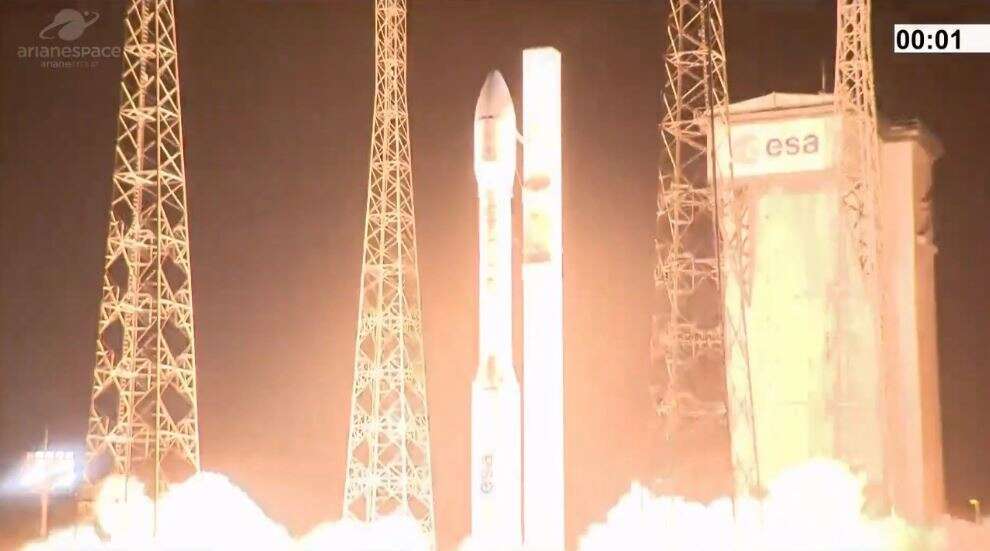 The Vega booster failed a few minutes after the launch of 17 November from French Guiana, resulting in the loss of two satellites as a result of the second missile failure in its last three launches.
The Vega rocket launched from the cosmodrome in Kourou, French Guiana, at 04:52 Moscow time as part of a mission designated Arianespace as VV17. The initial stages of the launch seemed to go well, but observers noted that the rocket seems to have deviated from the planned trajectory during the operation of the upper stage of the Avum rocket.
Two hours after launch, Arianespace confirmed that the launch failed. "Eight minutes after the start of the VV17 Vega mission, after the first start of the Avum upper stage engine, a deviation from the trajectory was found, which entailed the loss of the mission," the company said in a statement. "Analysis of telemetry data continues, and we will determine the cause of this failure."
The company did not disclose other details about the accident, but said it will hold a briefing Nov. 17 to provide additional information.
Avum is an upper stage on liquid fuel, used to launch payloads into orbit, as well as to perform maneuvers. During this launch, Avum had to perform five engine starts within an hour and 45 minutes.
The upper stage is integrated by Avio, Vega's general contractor. The design is provided by Airbus Defense and Space, and the power plant is provided by the Ukrainian company Yuzhnoye.
Prior to this failure, the next launch of Vega, VV18, was scheduled for early 2021.