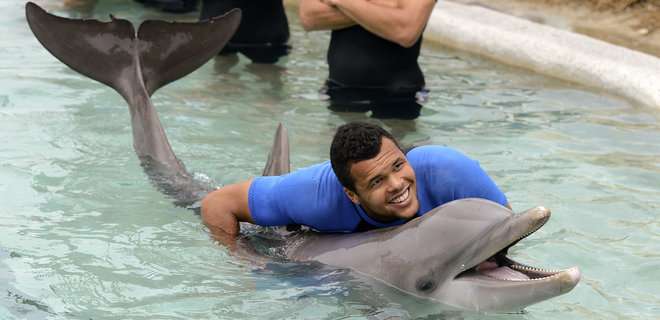 The French authorities have developed a phased plan to strengthen the protection of wild animals: the country intends to ban fur farms, as well as the use of animals in mobile circuses and theme parks. This was reported by the Minister of Environmental Protection of France Barbara Pompilius, reports Deutsche Welle.
As noted, three French dolphinariums will be deprived of the right to start new dolphins and whales. In addition, the country will ban the construction of new dolphinariums.
"Our attitude towards wild animals has changed," the minister said, stressing that fascination with wild animals should not mean their captivity.
It is reported that the use of killer whales in the show should be banned from 2022, dolphins – from 2027. The ban on fur farms should enter into force in 2025.
Among the specific possible measures that the French government is considering, the minister called the creation of a reserve for dolphins and killer whales. For circuses and dolphinarians plan to allocate assistance of up to 8 million euros.
It is reported that it is not yet clear whether the theme parks in which the show of birds of prey will affect the changes.
The decision of the government is a "historic victory,"
The international animal welfare organization Peta called this government decision a historic victory. Famous actress and animal rights activist Brigitte Bardot also supported the changes. Representatives of the fur and circus industries are unhappy.
According to various estimates, about 500 wild animals are now kept in French circuses.
More than 20 European countries have banned or severely restricted the use of animals in the entertainment industry.