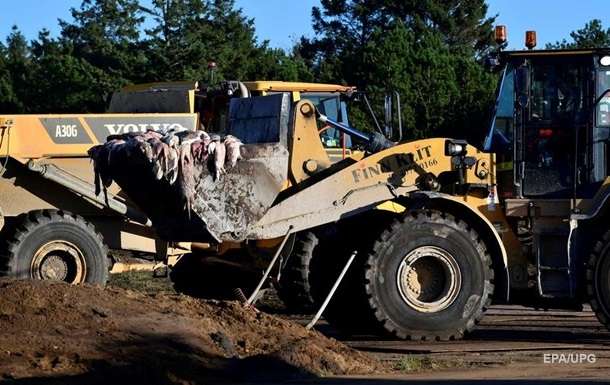 There were concerns about possible contamination of soil and drinking water sources as a result of the decomposition of animal corpses.
In Denmark, a new problem arose due to the hasty destruction of many thousand minks. They were buried in shallow pits, and now they began to appear on the surface. It is reported by The Guardian.
"Due to the decomposition of bodies, gases can form. This makes everything expand a little. Thus, in the worst case, the mink is pushed out of the ground, "said Thomas Christensen, official representative of the national police.
Police in the West Jutland region, where several thousand minks were buried at a military training ground, tried to resist the terrible phenomenon by pouring the ground over corpses located in a trench 1 meter deep.
"This is a natural process. Unfortunately, one meter of soil is not just a meter of soil, it all depends on what type of soil it is. The problem is that the sandy soil in West Jutland is too light. Therefore, we had to fall asleep from above more land, "added Christensen.
Local media also reported that the animals may have been buried too close to lakes and groundwater, which raised concerns about possible soil contamination and drinking water sources.
The Danish Ministry of the Environment stated that this phenomenon was a "temporary problem related to the decomposition process," adding that the territory will be controlled 24 hours a day until a fence is built "to avoid potential problems for animals and people."
Denmark, the world's largest exporter of mink fur, announced in early November that it would kill more than 15 million minks after discovering a mutated strain of coronavirus that could jeopardize the effectiveness of future vaccines.
Two weeks later, in the midst of a political crisis related to the legality of this decision, the government concluded that the threat to vaccines for humans was "very likely eliminated" in the absence of any other cases of a mutated version.
According to recent estimates, farmers who grow mink have currently killed more than 10 million animals.