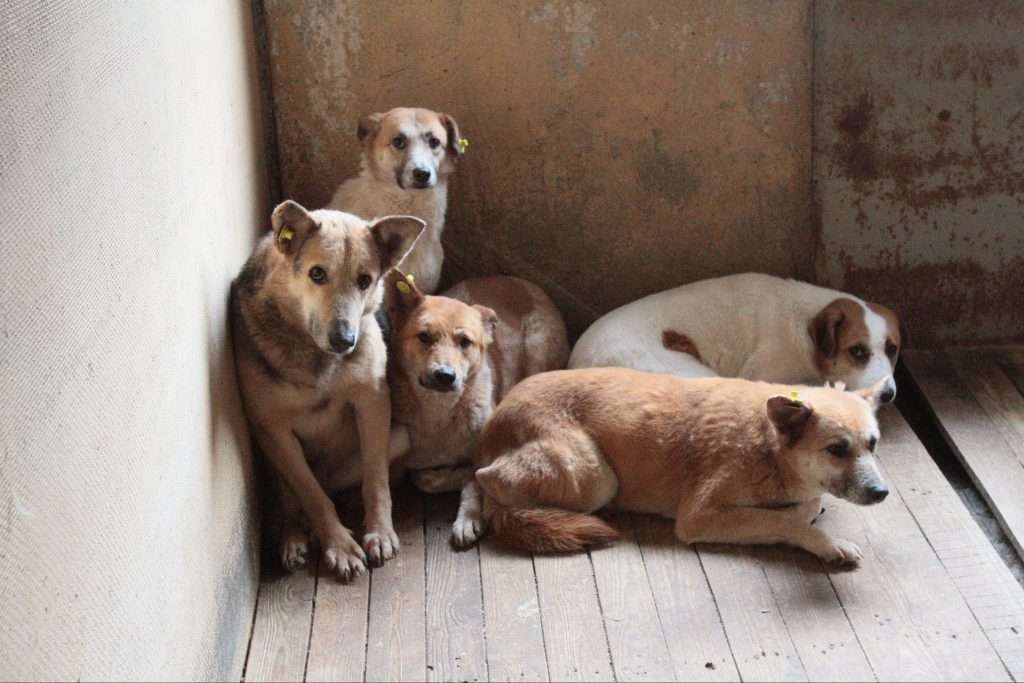 A study by scientists at York University proved that pets reduce stress levels during quarantine in nearly 90% of 6,000 respondents. But Ukrainians not only did not begin to take new animals into families – many even turn over to the shelters of pets who had lived with them before.
"The animals left by the owners have become much larger, even compared to last year," says Dmitry Kirkevich, an employee of Happy Paw BF, which helps four large Ukrainian shelters. The largest shelter in Ukraine, Sirius, provided specific data. If in March, at the beginning of quarantine, 31 animals found a new house, then in June – only 18. During the quarantine period, the number of wards in the shelter increased by 17% – this is 549 animals.
Quarantine and Pets: WHO and World Veterinarians Recommendations
The main reasons for abandoning animals were the following three. The first is the dissemination at the beginning of quarantine of untrue information that animals can carry COVID-19. Frightened families, especially with elderly parents, young children and other members of at-risk groups, began to massively look for a new place of residence for their animals. People either move in search of a safer disease region or simply lose their jobs and are economically unable to support animals. The second and third reasons have become more significant since the summer and are still the main ones.
What should I do?
Although the number of donations has decreased, all the shelters surveyed claim that actions organized by socially responsible zoobusiness and indifferent groups help them in these difficult times.
One of the largest actions to help shelters, which is taking place now, was the action "United by Love," launched by the brands SuperCat, AnimalID and "Club 4 Paws." Its participants have the opportunity to receive cashback for the purchase of certain products and transfer it to the fund of the chosen shelter. In total, Ukrainians can transfer up to 500,000 UAH to the accounts of shelters without spending their own money.
Another way to encourage people to take animals from shelters was gifts to them at the prom. For example, the Ukrainian brand WAUDOG gives each dog from the shelters with which it collaborates a designer collar with a QR passport. Such gifts motivate those who doubted whether to take the animal from the shelter. And the publication of the best photos and stories in the media under the heading "The History of Your WAUDOG" convinces them of the correctness of their choice. Perhaps if you know people who are almost ready to take an animal, information about such actions will help them make a decision.
No less important than content is veterinary care. So, the Lviv communal clinic "Lev" not only helps homeless animals financially – it also provides veterinary care, vaccinating, chipping and sterilizing homeless animals. Chernihiv Collar Company transfers veterinary equipment to urban overexposure and sterilization centers for free.