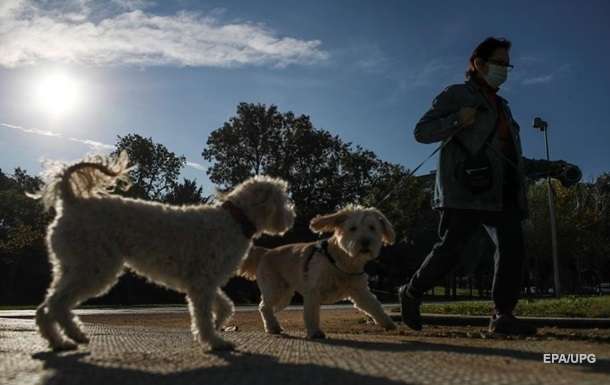 Veterinarians from Switzerland believe that pets also need to observe a social distance, so they urge dog owners to keep their pets at a distance of two meters from other four-legged. On Wednesday, November 11, Swiss virologists and veterinarians shared this opinion with 20 Minuten. So, the veterinarian of the local clinic Anicura Johann Kaufmann said that any surfaces with which an infected person can contact can transmit the coronavirus. According to him, there is a possibility that the infection can persist for a long time on the wool of animals and, for example, in secretions from the nose.
According to veterinarian Johann Kaufmann, earlier the US Center for Disease Control and Prevention called for monitoring the observance of the distance not only by people, but also by animals. In particular, during a walk with a dog, you should not let the pet approach more than two meters to other four-legged ones. Cat owners were advised not to let them out during the pandemic.
Volker Thiel, a virologist at the University of Bern, also speaks of the importance of keeping the distance between animals. He agreed that this is a reasonable measure during the pandemic.
"Social distancing is as good for pets as it is for humans. Such a measure allows to minimize the likelihood that the pet will infect the owner or another animal, "he said.
Recall that last week, the Danish authorities said they found a mutated coronavirus in the minks, which can be transmitted to humans. Its new form causes weak antibody production, which could negate efforts to create a vaccine. It was decided to destroy all the burrows in the country – 15-17 million animals.
Coronavirus mutated in burrows from early summer to mid-October was found in 214 people in northern Denmark. At the same time, only 14 people outside the northern region contracted this type of coronavirus.