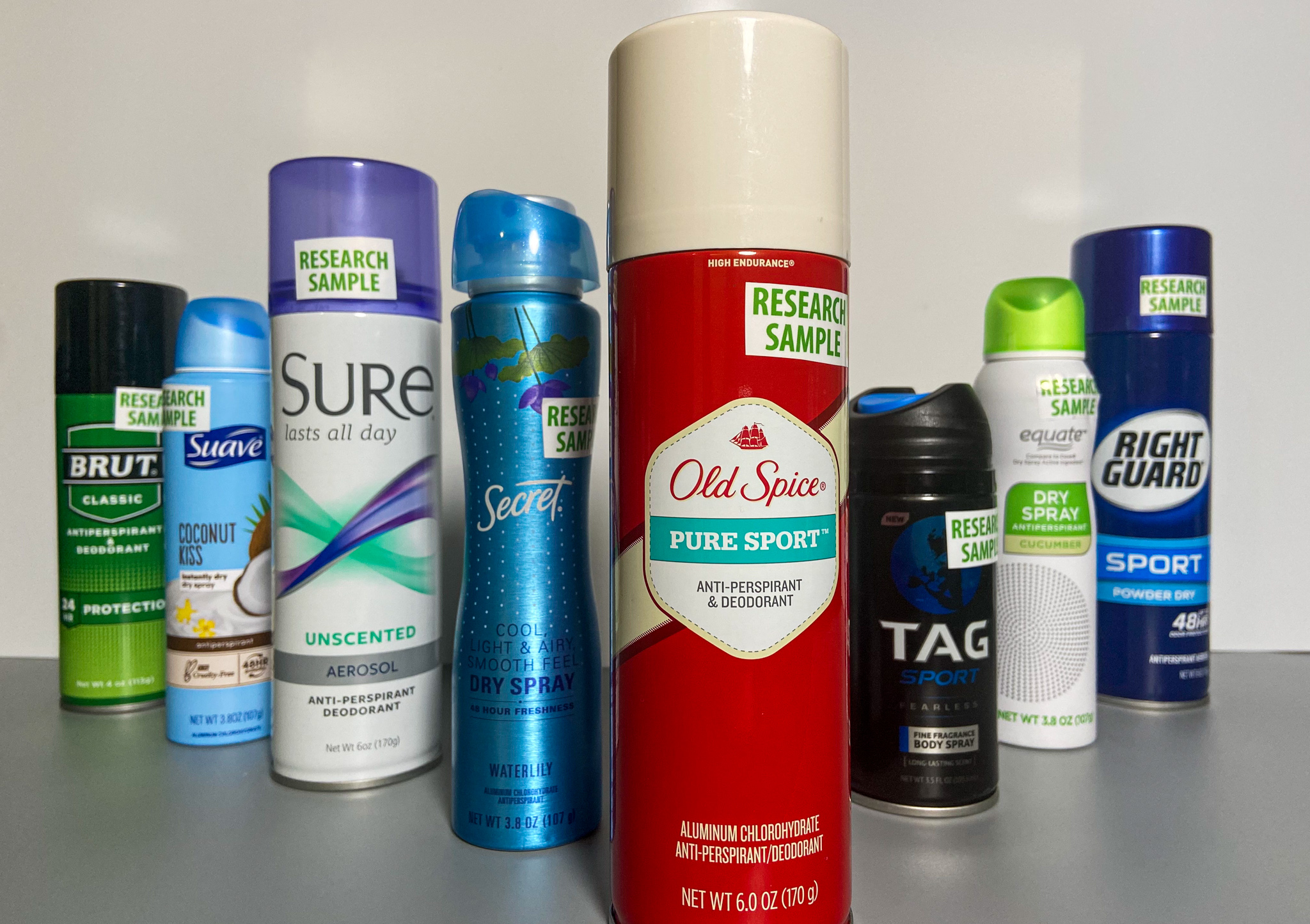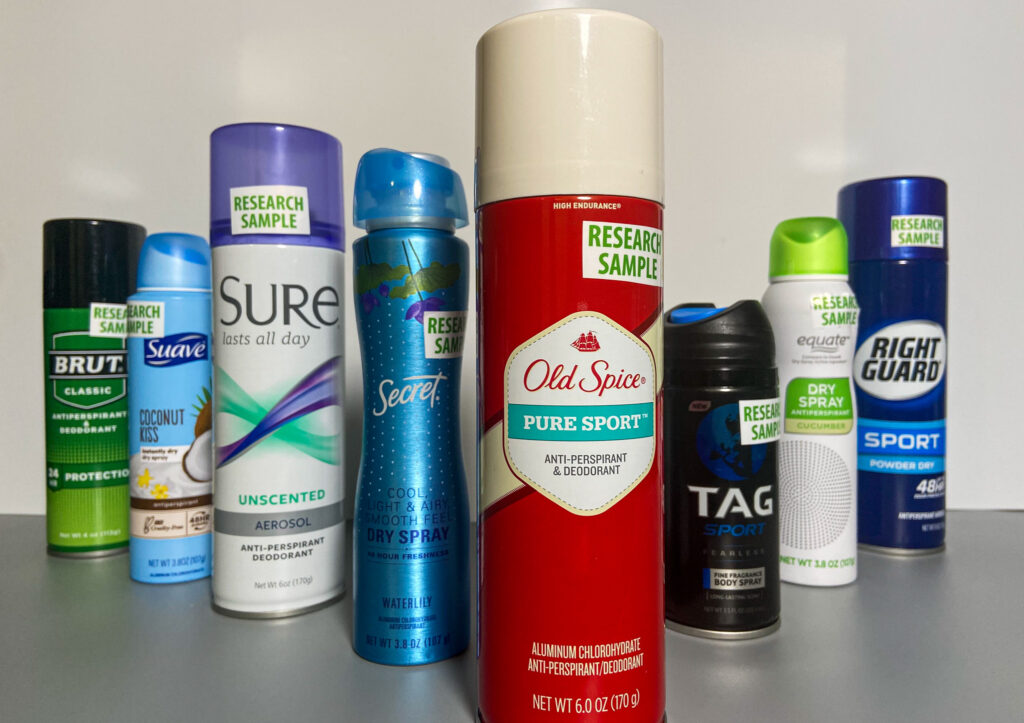 Researchers from Valisure have found high levels of benzene — an industrial chemical and known carcinogen — in antiperspirants sprays and odour removers made by popular brands.
Valisure, an American independent company, studied 108 batches of antiperspirants and deodorants sprays from 30 brands and found benzene in more than half of them. Levels of the chemical, which is among the top 20 in manufacturing use, were as high as nearly 18 parts per million in some cases.
«Fifty-four percent of the samples tested by Valisure showed detectable levels of benzene, and some batches contained it in concentrations up to nine times the FDA standard (two parts per million, ppm). Twenty-four batches of body sprays from eight different brands contained between 2.24 and 17.7 ppm of benzene, 14 batches from eight brands contained between 0.20 and 1.89 ppm, and 21 batches from eight brands contained less than 0.1 ppm. Benzene was not detected in 49 batches of body sprays from 19 different brands in the initial analysis of at least one sample,» according to the press release.
Benzene is an organic chemical compound that is a colorless to light yellow liquid at room temperature, has a sweet odor, is easily flammable and evaporates quickly in air, but is poorly soluble in water. The problem is that this substance causes the body's cells to work improperly: as a consequence, the bone marrow may not produce enough red blood cells and anemia will occur. Benzene can harm the immune system by changing the level of antibodies in the blood and causing loss of white blood cells. It also has carcinogenic properties, increasing in the long term the risk of developing leukemia, a malignant disease of the hematopoietic system.
Women exposed to benzene for long periods of time had a disrupted menstrual cycle, and their ovaries shrank in size. Animal studies also found low birth weight, delayed bone formation and bone marrow damage in infants whose mothers inhaled the chemical during pregnancy.
So, as the Valisure study found, some batches of Old Spice brand antiperspirants sprays and Secret from Procter & Gamble Co. contain the highest levels of benzene (up to 17.7 ppm and 16.2 ppm, respectively) — along with Tag, Equate from Walmart Inc. and Suave from Unilever PLC (14.1 ppm, 6.15 ppm and 5.21 ppm, respectively). Lower amounts were found in Victoria's Secret & Co. deodorant body spray and Summer's Eve Intimate Area by Prestige Consumer Healthcare Inc. Sanofi's Gold Bond products and Dove and Axe antiperspirants found no benzene (as did several Old Spice deodorants).
According to experts, the most of this chemical will be in products containing butane, as opposed to sprays, where alcohol was used as a propellant (creates pressure inside the aerosol can to displace the product from the package). Valisure has already sent a petition to the U.S. Food and Drug Administration, asking that batches with elevated benzene content be taken off the market.
«The U.S. Environmental Protection Agency (EPA) estimates that lifetime exposure to benzene at 0.4 parts per billion, or 0.0004 parts per million, will increase people's risk of developing cancer. While the EPA's calculated allowable concentration in the air — 0.4 parts per billion — does not directly relate to the level of contamination within an aerosol (we do not inhale its contents entirely), it does provide an estimate of potential exposure to products such as body sprays that are regularly used indoors. In addition, many of the Valisure sprays tested contain highly volatile propellants such as butane, propane and others: these can evaporate and rapidly disperse benzene into the air,» the experts explained.
According to calculations, five grams of the product with the highest levels of benzene can increase the concentration of the substance in the air to 28 parts per billion, which is 69 times the EPA's established threshold. «If the spray is used in a 160-foot cubic bathroom and if the contents have more time to spread around the room, the concentrations of benzene in the room would be six parts per billion, about 15 times the acceptable elevated cancer risk levels,» Valisure added.
The FDA recognizes the dangers of benzene and lists it as a Class I solvent, that is, a genotoxic carcinogen that should not be used in the manufacture of drugs and adjuvants because of its toxicity. If there is no way to avoid it and the drugs are important, solvent levels should be limited: in extreme cases, up to two parts per million of benzene is allowed. However, antiperspirants and deodorants cannot be classified as vital agents, the researchers summarized.