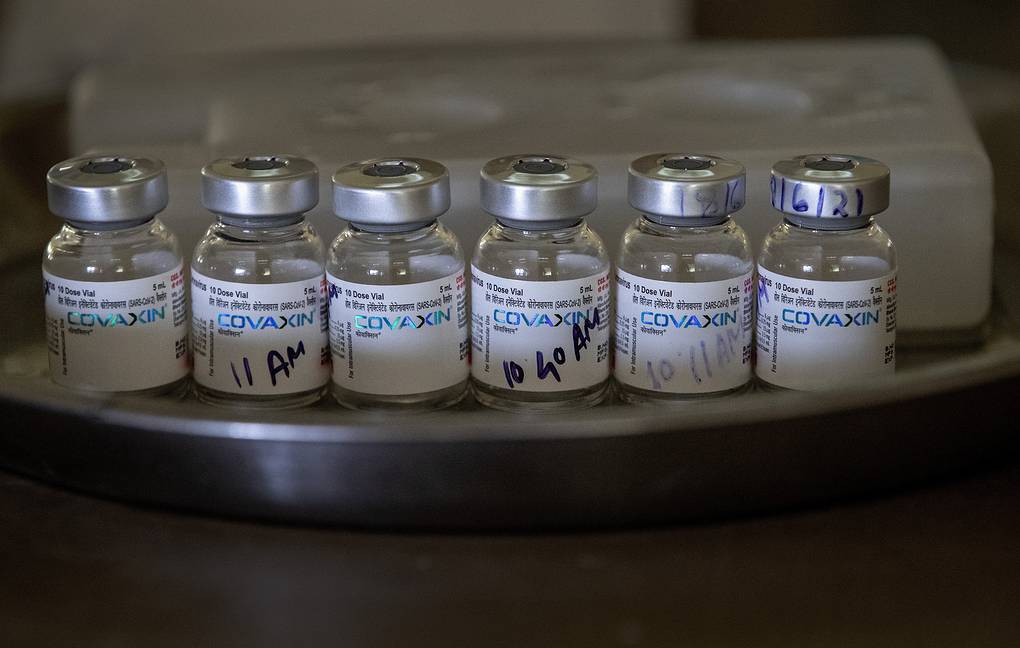 Patients tolerated the Covaxin vaccine well.
For overt forms of coronavirus infection the efficacy of Covaxin was 77.8%, if you include the asymptomatic course of the disease, then 63.6%
Results from a phase III clinical trial show that two injections of the Indian Covaxin vaccine protected about 77.8% of patients from overt forms of COVID-19 infection. The study was described by the scientific journal Lancet.
«Overall, patients tolerated the vaccine well, and we did not document any serious safety problems,» the researchers wrote.
The drug Covaxin(BBV152) is being developed by Bharat Biotech, an Indian company. This is a classical vaccine based on an attenuated version of the SARS-CoV-2 virus which does not pose any threat to the human organism, but helps the immune system «remember» the real causative agent COVID-19. Clinical trials of the drug began in July 2020.
The last, third phase of Covaxin clinical trials began last October. Nearly 26 thousand people took part in them, who received two doses of the vaccine at one-month intervals. The main part of the trials ended in mid-summer this year, after which scientists led by the head of India's Bharat Biotech Krishna Mohan Vadrevu summarized their results.
Two injections of the vaccine protected about 77.8% against the development of all overt forms of coronavirus infection, and about 65% against the delta variant of SARS-CoV-2. Including all cases of COVID-19 without visible symptoms, the former dropped to the 63.6% mark. A similar decrease was typical for the elderly — the Covaxin vaccine protected about 66% of them from contracting all variations of the coronavirus.
At the same time, the scientists recorded no life-threatening dangerous side effects in the vaccinated, except for one case of hemorrhagic rash. Only one patient who received the vaccine died of the disease, while five people in the control group failed COVID-19.
Vadrevu and colleagues conclude that Covaxin is somewhat inferior to RNA vaccines in effectiveness, but can protect a significant proportion of the population from COVID-19 infection and about 93% of patients from severe infection. This allows it to be used to contain the spread of coronavirus at the level of large human populations.