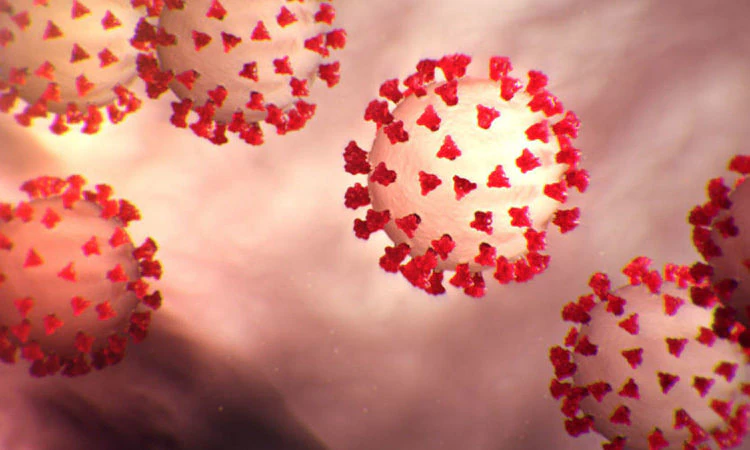 New data on a variant of the "omicron" coronavirus suggest that the immune system, having remembered it, will also cope with "delta." That's the good news, the bad news is that it seems that if revaccination protects against "omicron" infection, it won't last long.
Laboratory experiments and epidemiological data indicate that Omicron easily bypasses the protection developed after infection with other variants of the coronavirus or vaccination. Conversely, infection with Omicron should protect against Delta, according to results obtained by South African scientists. The New York Times reports on them.
In a new study, scientists tested the neutralization of viral particles by antibodies from the blood of those who have been infected or vaccinated. This method does not allow to estimate all the protection provided by the "trained" immune system, but gives some idea of the risk of getting infected when encountering the virus.
Previously, several groups have tested how antibodies neutralize omicron. It turned out to be bad. This result is consistent with epidemiological data: in many countries, the new variant spreads very quickly, with those who were previously sick or vaccinated often becoming infected.
This time, scientists isolated antibodies from the blood of 13 people who had recently had omicron-induced COVID-19 (seven had been vaccinated). They may have had the disease before, but this could not be verified. The level of antibodies neutralizing "omicron" was predictably high. Another surprise was that these antibodies were also effective in neutralizing delta, whereas in other experiments the antibodies against delta were not good against omicron.
If infection with "omicron" does give protection against "delta," it will be harder for people infected with "delta" to transmit the virus to anyone else. Because of this, the old version may be superseded. According to preliminary data, omicron is less likely to cause complications, so in the long run, the disappearance of delta could reduce the burden on the health care system.
Don't jump to conclusions, though. First, there were few participants in the study. Second, it is possible that the Omicron spurred the immune system, which was already "trained". It is unclear what effect the infection will have on people who have neither been sick nor vaccinated before.
The future of omicron also remains unclear. Gradually, more people will become immune. Because of selection pressures, there may be a variant that can overcome the new protection. Perhaps the variants will alternate or coexist. Or maybe only one will remain. Then it will be easier to control the spread of the virus, but this option is the least likely.
Even boosters don't seem to protect against infection well
Antibody neutralization experiments with omicron gave hope that a booster dose of the vaccine would restore protection from infection to the same level as it had with other variants after the primary vaccination. That doesn't seem to be the case. New data from the U.K. is reported by New Scientist.
Calculations of vaccine effectiveness were published by the U.K. Health Safety Agency (UKHSA). The study compared the proportions vaccinated among people who tested positive or negative for coronavirus PCR tests. The analysis accounted for 68,500 cases of omicron infection and about twice as many cases of delta.
Participants received two doses of AstraZeneca, BioNTech/Pfizer, or Moderna for the initial vaccination, and one dose of BioNTech/Pfizer or Moderna for the repeat vaccination. At any time after vaccination, the efficacy against infection with Omicron was lower than with Delta.
Among those who were first vaccinated with the AstraZeneca vector vaccine and then received one of the mRNA vaccines, efficacy two to four weeks after the third dose was about 60% and dropped to 35% (BioNTech/Pfizer booster) and 45% (Moderna booster) two months later.
Among those who were first vaccinated with the BioNTech/Pfizer vaccine, efficacy soon after revaccination was 70% (BioNTech/Pfizer booster) and then dropped to 45%. After revaccination with Moderna vaccine, efficacy was maintained at 70-75% for nine weeks.
For those who were first vaccinated with Moderna and then received some booster, there was too little data to calculate. But 20 to 24 weeks after the initial vaccination, the effectiveness against infection dropped to almost zero.
The UKHSA report says the calculations can be inaccurate, so they should be interpreted with caution.
The report also said that those infected with omicron are 50-70 percent less likely to go to the hospital compared to those infected with delta. Scientists at Imperial College London, as cited by New Scientist, estimate that this risk is lower – by 15-20%. However, to have fewer hospital visits than in previous waves, the risk, it is estimated, must be 90% lower.
A "tsunami" of new cases
The World Health Organization (WHO) has compared the increase in morbidity due to Omicron to a tsunami. This was reported by the Financial Times.
According to the head of the WHO Tedros Gebreyesus, the coronavirus is and will continue to weigh heavily on health systems. He believes it is wrong to speak of "omicron" as a "milder" version, because because of the high contagiousness, many may still need to be hospitalized and some will die.
The day before yesterday, the seven-day moving average of new cases in the U.S. exceeded 265,000 (which means that on average that many cases were detected every day for the past week). That's no more in the entire pandemic. France recorded 208,000 new cases of COVID-19 on Wednesday, the daily high of all time. In Germany, the incidence is also on the rise, but so far it is much lower. True, the country's health minister believes that very many cases are unaccounted for.
Tedros Gebreyesus also complained that 90 states failed to vaccinate at least 40% of their inhabitants before the New Year. Vaccine shipments to developing countries are intermittent, often with expiration dates, and somewhere syringes and other critical medical supplies are in short supply. Because of revaccination programs, shortages in developing countries could persist into 2022, Gebreyesus said.
WHO urges all countries to vaccinate at least 70 percent of the population by the middle of next year.