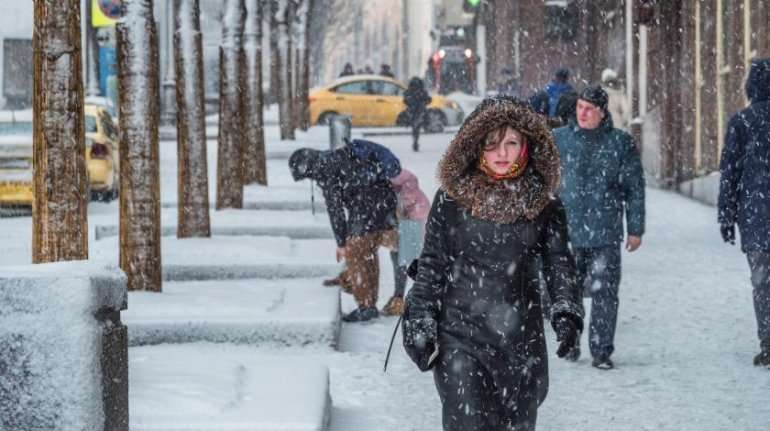 The rate of spread of COVID-19 virus is related to weather conditions. It becomes low in cold and sunny weather in winter or in hot and sunny summer with low humidity and wind. This assumption was made by Ancha Baranova, professor at George Mason University's School of Systems Biology. Also, she said, weather conditions should be taken into account when establishing restrictive measures.
Ancha Baranova embodied her study of the dependence of virus spread on weather conditions in three cities around the world in a scientific model. The work was published in the journal Physics of Fluids.
"Based on this work, we can assume that in any city with cyclical weather changes, the virus will have two peaks in a year. The weakness of the modeling was that the scientists didn't check for very cold temperatures. They didn't consider minus 20, although there is an impression that if we have "frost and sun; it's a lovely day," that sun is enough to kill the virus. The worst weather is transitions through zero, slushy, and clearer weather with pronounced solar insolation helps us deal with the virus," says the researcher.
Modeling was done for New York City, Paris and Buenos Aires.
"This model included data on local weather conditions, the introduction of lockdowns or other restrictive measures … Three weather factors were considered – temperature, humidity and wind. It turns out that wind plays a big role. A strong wind dries out the droplets and "blows out" the virus, especially when humidity is low, and warm, humid, windless weather promotes the vitality of the virus. However, a weak breeze is worse than windless weather. Air movement carries the virus by 2-3 meters and increases the number of infected", – explains Baranova.
According to her, restrictive measures of short-term nature should be adjusted depending on weather conditions: they should be introduced during the onset of weather favorable for the spread of the virus.
"It is a question of management at the level of cities and organizations. With a weather forecast that reflects favorable conditions for the spread of the virus, you can move meetings to Zoom, send some people home. And this can be predicted, meaning people can get ready."