Looking to discover the allure and value of old Spanish coins? Delve into the captivating world of numismatics as we unravel the history and worth of coins from Spain. Whether you're an avid collector or simply curious about Spanish numismatic treasures, this article will provide you with fascinating insights into the world of Spanish coinage and their monetary worth. On this journey, the online coin catalog Coinstrail.com will help us.
Coins of Spain have a rich heritage that spans centuries, reflecting the cultural, political, and economic transformations of the Iberian Peninsula. These captivating artifacts offer a tangible connection to Spain's past, serving as windows to historical eras and revealing the artistic and technical prowess of their time.
Spanish old coins encompass a wide array of denominations, including gold doubloons, silver reales, and copper maravedis, each holding its own historical significance. These coins bear unique designs, showcasing prominent Spanish symbols, monarchs, and national emblems. From the iconic Pillars of Hercules to the majestic portraitures of monarchs like Ferdinand and Isabella, Spanish coins exude a charm that transcends time.
But what about the value of these antique Spanish coins?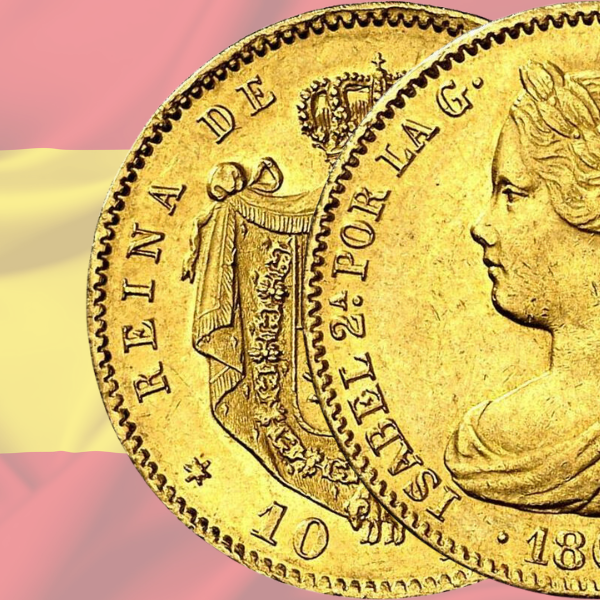 Determining the worth of old Spanish coins can be an exciting endeavor, as numerous factors contribute to their valuation. Rarity, condition, historical significance, and market demand all play pivotal roles in determining the value of a Spanish coin.
To assess the value of old Spanish coins, it is crucial to consider their numismatic grade. Coins in pristine condition, exhibiting minimal wear and possessing original luster, often command higher prices. Additionally, the scarcity of a particular coin greatly influences its market value. Scarcer coins are sought after by collectors and enthusiasts, thereby driving up their worth.
Spanish coins are widely traded and admired in numismatic circles worldwide, contributing to their market liquidity. Several online marketplaces, auctions, and specialized dealers offer a platform to buy and sell Spanish coins, facilitating access to a vast array of collectible pieces. It is advisable to consult reputable sources and experienced professionals to ensure fair pricing and authenticity.
When it comes to old Spanish coin values, certain coins have gained prominence for their rarity and historical importance. For instance, the famous Spanish Doubloon, a gold coin known for its association with Spanish explorers and pirates, holds an esteemed position among collectors and can fetch substantial sums. Similarly, silver reales from various Spanish eras, such as the colonial period, are highly sought after due to their scarcity and historical context.
Whether you're a seasoned collector or an enthusiastic beginner, delving into the world of Spanish numismatics promises endless possibilities for exploration and investment. The alluring charm, historical significance, and potential financial value make old Spanish coins an enticing avenue to explore.
In conclusion, old Spanish coins encapsulate the rich history and cultural heritage of Spain. Their artistic beauty, coupled with their historical importance, make them highly desirable among numismatic enthusiasts. While assessing their value can be a complex task, understanding key factors such as rarity, condition, and market demand can provide valuable insights. So, embark on your numismatic journey and unlock the secrets of Spanish coinage, where history and value intertwine in a captivating tapestry.