THE 'Storm Area 51' Facebook event is back on after the social media platform allowed the controversial group to be reinstated on its website.
Facebook has seemingly changed its mind on allowing an event to be organised which is encouraging users to raid the US's top secret military base Area 51. What started as an initial joke on Facebook quickly gained international attention and genuine enthusiasts, some two million of them if the list of attendees is to be believed, are planning on raiding Area 51. The event, titled 'Storm Area 51, They Can't Stop All of Us', is scheduled for September 20, and the description reads: "We will all meet up in Rural Nevada and coordinate our parties.
"If we naruto run, we can move faster than their bullets. Lets see them aliens."
However, after gaining international attention, the event was suddenly deleted from Facebook on the weekend of August 3.
There was no official explanation from Mark Zuckerberg's social media giant at the time, but it has now been reinstated, with a spokesperson claiming that the removal of the event was a "mistake".
One user commented: "What happened with the event? It disappeared a couple days ago and is now back."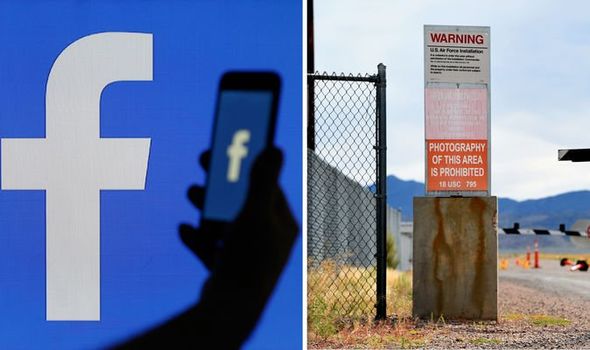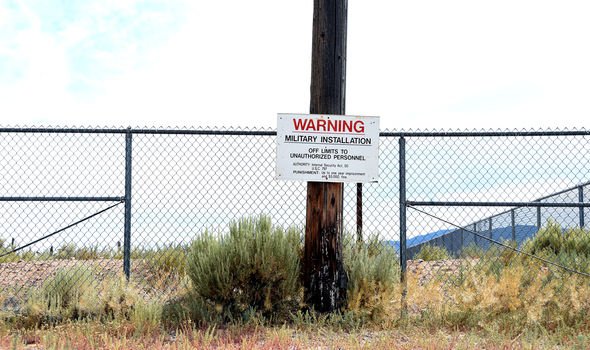 Although the Facebook event is meant to be humorous, US military is not taking any chances in protecting the top secret base.
US Air Force spokeswoman Laura McAndrews said: "Area 51 is an open training range for the US Air Force, and we would discourage anyone from trying to come into the area where we train American armed forces.
"The US Air Force always stands ready to protect America and its assets."
The event is due to take place on September 20, but if previous attempts are anything to go by, the public should steer well clear of the military base.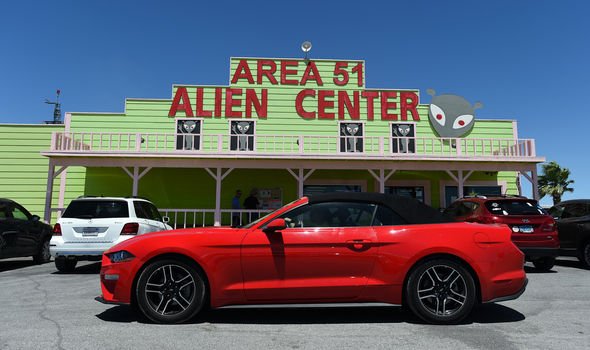 On January 28, an unnamed man drove through a security checkpoint at Mercury, some 70 miles north of Las Vegas, as he attempted to get into Area 51.
A car chase quickly ensued for eight miles, when the suspect exited his car and approached Nevada National Security Site (NNSS) officers with a "cylindrical object" in hand, according to an NNSS statement.
The man failed to respond to officers' requests to stop, and was promptly shot dead at the scene.
However, organisers of the page have insisted the event is a joke, and have no plans on storming Area 51.
DON'T MISS
Area 51 raid: Event WILL go ahead 'unless demands are met'
Area 51: 'Trump knows more than he's letting on'
Area 51: What would happen if you really tried to 'storm' Area 51?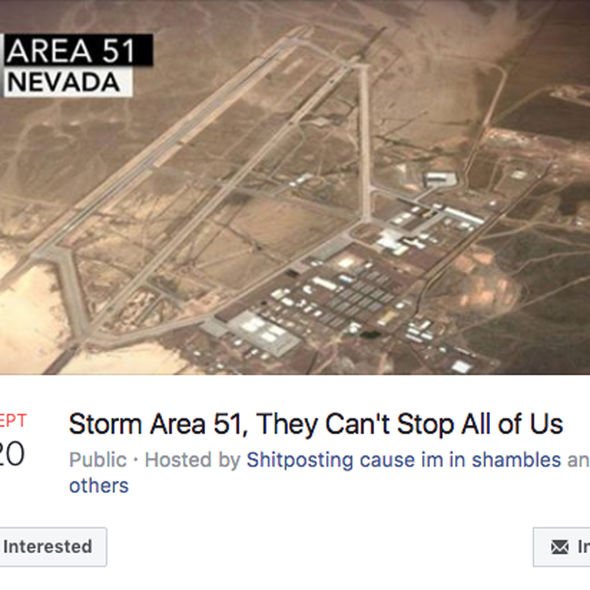 Trending
Facebook user Jackson Barnes wrote in the discussion page: "Hello US government, this is a joke, and I do not actually intend to go ahead with this plan.
"I just thought it would be funny and get me some thumbsy uppies on the Internet. I'm not responsible if people decide to actually storm area 51."
Area 51 has been used by American aviation authorities since 1955 and is closed off to those without top-level security clearance.
However, the US government did not even admit the base existed until 2013, in a series of documents released as part of a Freedom of Information request, and it is heavily protected by armed guards.
Sourse: www.express.co.uk