AREA 51 is notoriously known as the top-secret HQ for the US Airforce. However, far fewer people know about the equally-mysterious US Navy's sister base — the Atlantic Undersea Test and Evaluation Centre.
The US Navy is now known to use what has been dubbed as its own Area 51. This base is strategically positioned in the middle of the Bahamas.
The US Airforce is well known for maintaining a top-secret base for testing cutting-edge tech at Area 51 in the Nevada desert.
AUTEC provides instrumented operational areas in a real world environment
Many may not know, however, how the Navy boasts its own version of Area 51.
This is officially known as the Atlantic Undersea Test and Evaluation Centre (AUTEC).
A statement on the Naval Sea Systems Command (NAVSEA): "AUTEC provides instrumented operational areas in a real world environment to satisfy research, development, test and evaluation requirements and operational performance assessment of war fighter readiness in support of the full spectrum of maritime warfare.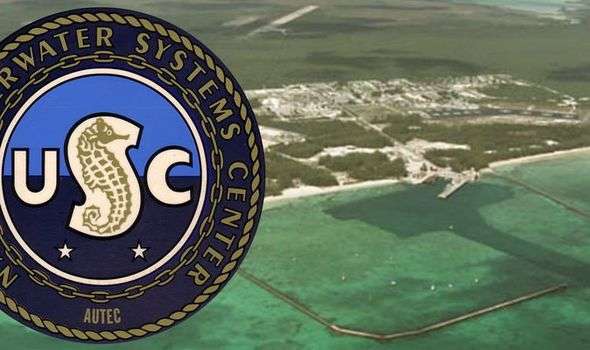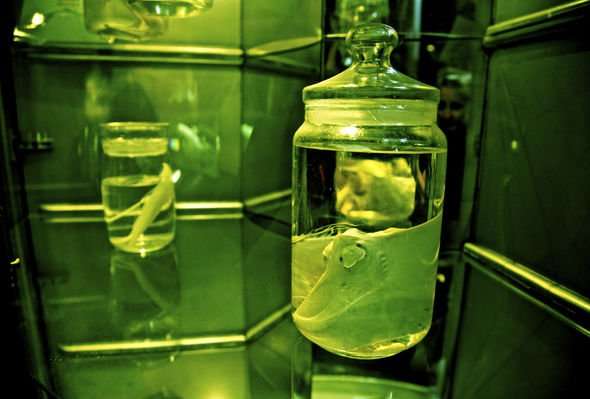 READ MORE
UFO sighting: NASA spies 'giant alien craft' pass in front of Sun
AUTEC is situated on the Andros Island in the Bahamas.
The US Navy began developing the secretive base in 1964.
This was used to test underwater vehicles, weapons and systems.
Conspiracy theorists claim there have been several strange reports of UFO activity surrounding the base.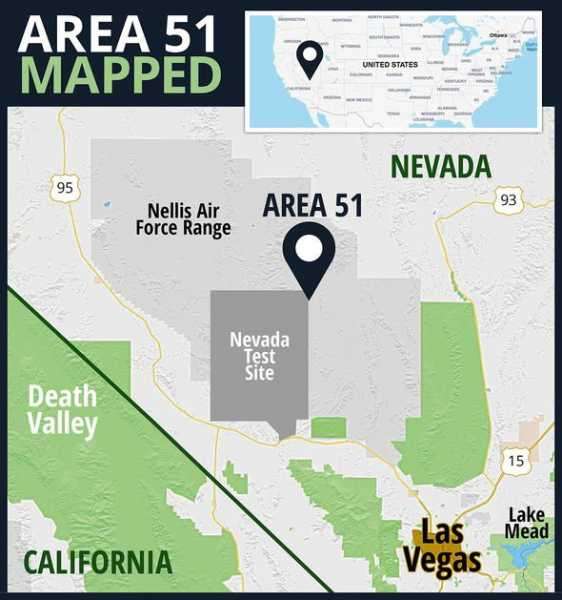 Such widely-unsubstantiated reports include claims of aliens working with Navy personnel in their deep underwater base at the tip of the Bermuda Triangle in one of the deepest trenches in the ocean.
The most bizarre rumours include time travel experiments at that base.
The location is situated right next to an area called the Tongue if the Ocean (TOTO).
This is a U-shaped trench with a flat bottom measuring 20 miles by 150 miles (31km by 240km).
DON'T MISS
Does Google Mars photo show crashed UFO on Mars? [VIDEO]
NASA Curiosity rover spots 'alien base' on Mars [VIDEO]
UFO abductee warns why we should NEVER contact 'evil' extraterrestrials [VIDEO]
TOTO is surrounded by islands, reefs and shoals.
This helps isolate the underwater base from oceanic disturbances, specifically high-ambient noise.
The area is consequently considered the ideal location for testing and calibrating underwater vehicles, weapons and technology.
Top-secret technology tests at AUTEC are thought to include the next generation of submarines, sonar and targeting systems.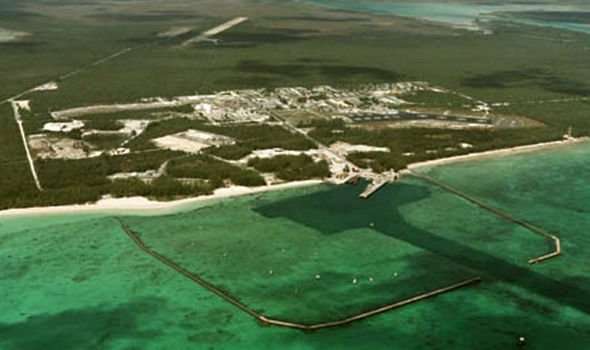 Trending
The complex is believed to include laboratories, workshops and other advanced equipment and technology used nay the US Navy's fleet.
The base also trains and certifies submarine captains and crew.
A companion facility in West Palm Beach handles logistics and administration for the base.
Two daily flights are thought to occur between the locations.
Sourse: www.express.co.uk