CORONAVIRUS panic is sweeping the globe and the hacker group Anonymous has branded billionaire Bill Gates the "Nostradamus of disease" for his role in fighting COVID-19.
Coronavirus is close to infecting a million people after more than 950,000 total cases were reported on Thursday afternoon. Scientists worldwide are on the hunt for a coronavirus cure, with some funding support from billionaire and Microsoft founder Bill Gates.
Trending
The tech mogul, known for his philanthropic work, has warned as early as 2015 of future pandemics and viral threats.
BACK BRITAIN'S BRAVE NHS HEROES – CLICK HERE NOW
Speaking during a TED Talk, Mr Gates said: "Not missiles, but microbes, we're not ready for the next pandemic."
More recently, he wrote an op-ed for the Washington Post in which he urged the White House to issue a country-wide lockdown to prevent further deaths from coronavirus disease (COVID-19).
The billionaire's actions have caught the attention of the infamous hacker group Anonymous, which issued an open letter to Mr Gates this week.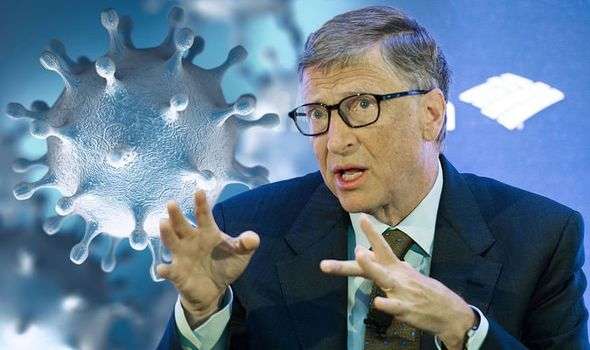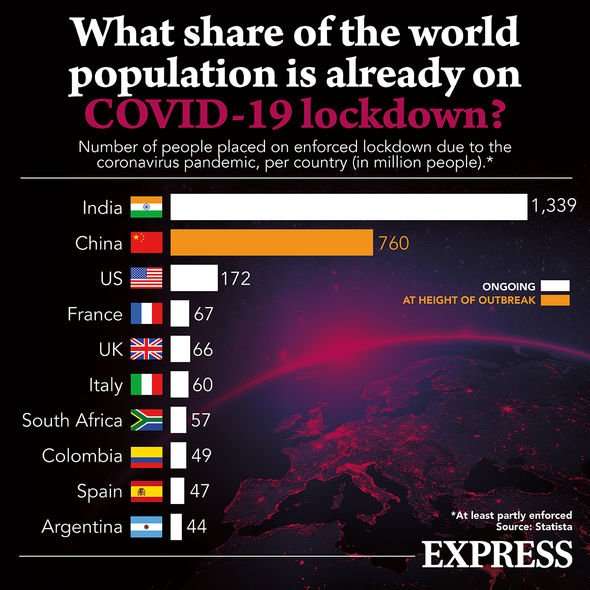 READ MORE
Coronavirus map LIVE: Britain braces for darkest day yet
In the letter, Anonymous claimed Mr Gates had advocated for strict measures, including a surveillance system that could track infected people.
Anonymous said: "In the midst of a historical pandemic, much of the world is looking to you for solutions, and it seems that this is no mistake, because you have positioned yourself as the Nostradamus of disease."
Mr Gates recently suggested implementing a "national tracking system similar to South Korea" during an online Ask Me Anything (AMA) session on Reddit.
The billionaire also advocated for social distancing as a viable way to reduce the number of infections.
However, Anonymous said: "Now, as frightened people around the world are demanding solutions and looking to people like you for answers, you have advocated for some extremely draconian measures, including a surveillance system to track down anyone who might be infected.
We're not ready for the next pandemic
"Of course, all of this sounds like a necessary step in a global pandemic, and this virus is a very real threat, but in China and other places where these measures have been implemented, human rights violations followed quickly after."
Earlier this month, Mr Gates announced he was stepping down from a key Microsoft role to focus on his philanthropic work.
The move also involved him stepping down from the board of Warren Buffet's holding company Berkshire Hathaway.
DON'T MISS:
Is coronavirus punishment for Christian persecution? [INSIGHT]
Coronavirus app could diagnose COVID-19 by your VOICE [INSIGHT]
Was coronavirus prophesied in the Book of Revelation? [ANALYSIS]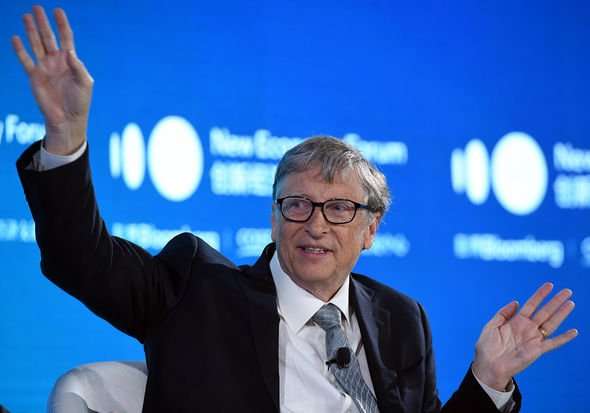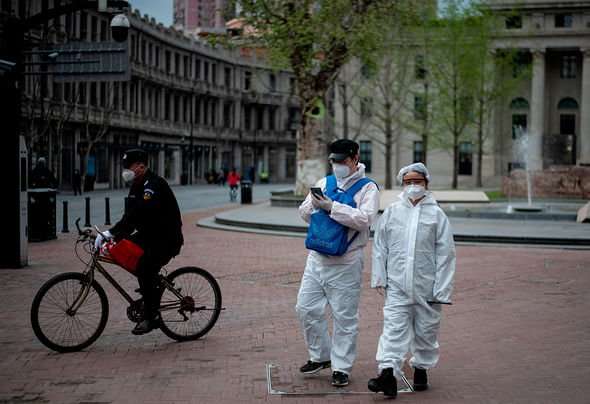 READ MORE
Police new powers: What are the Police's powers during lockdown?
The billionaire now devotes much of his time towards the Bill & Melinda Gates Foundation he set up with his wife in 2000.
The foundation has partnered with Mastercard and health group Wellcome to fund £16million ($20million) of coronavirus drug clinical trials.
Mark Suzman, chief executive of the Bill & Melinda Gates Foundation, said: "The way forward will be informed by sound science and shared data."
Dubbed the COVID-19 Therapeutics Accelerator, Mr Suzman said the initiative will "speed up R&D and slow down the spread".
Because the COVID-19 pandemic is caused by a new strain of coronavirus, there is no known cure for the disease.
Coronavirus attacks the respiratory system with flu-like symptoms and pneumonia.
The initial onset of symptoms includes sustained, dry cough and fever.
Patients suffering from critical conditions are likely to experience shortness of breath and severe acute respiratory syndrome.
Patients in elderly age groups and with underlying health conditions are most at risk from COVID-19.
Sourse: www.express.co.uk