CORONAVIRUS has infected more than 75,000 people globally, sparking outrageous conspiracy theories and rumours of the virus being unleashed on purpose. Scientists have now strongly denounced the conspiracies.
The coronavirus epidemic has killed more than 2,100 people since last year, most of whom have died in China. Since it emerged in Wuhan City, Hubei Province, scientists have scrambled to contain the outbreak.
Trending
Nearly 30 counties have been affected by the disease so far but the number of daily infections appears to be declining.
On Wednesday, February 19, the World Health Organization (WHO) listed 1,872 new infections globally.
The day before, 1,901 new infections were confirmed, and on Monday, the number stood at 2,162.
But the positive reports have not stopped conspiracy theories from flooding social media with claims of a cover-up.
CORONAVIRUS LIVE: Germany CRISIS as outbreak pushes Berlin towards recession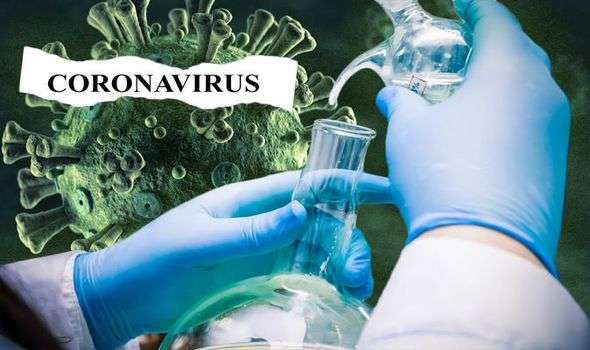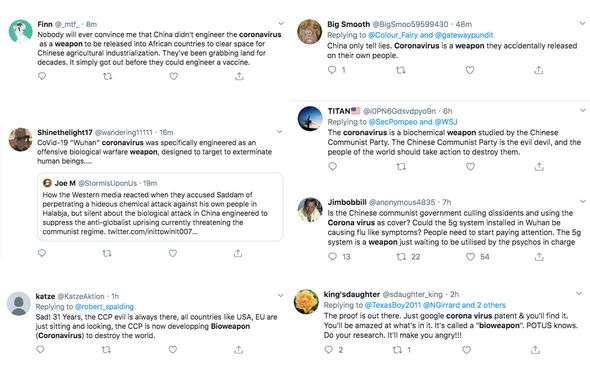 READ MORE
Coronavirus cure: Coronavirus 'spike' protein just mapped
Twitter user Anne Reymond said: "I think the Chinese government is bad and it is so good that the #PEOPLE try to come together and HELP one each other. They are right.
"How this #coronavirus came it is now 98 percent sure it is a bio weapon MOST of the scientists are convincted!!!"
Another Twitter user said: "Nobody will ever convince me that China didn't engineer the coronavirus as a weapon to be released into African countries to clear space Chinese agricultural industrialisation.
"They've been grabbing land for decades. It simply got out of hand before they could engineer a vaccine."
Another person said: "COVID0-19 'Wuhan' coronavirus was specifically engineered as an offensive biological warfare weapon, designed to target to exterminate human beings…"
A Twitter user also said: "China only tells lies. Coronavirus is a weapon they accidentally released on their own people."
Conspiracy theories do nothing but create fear, rumours, and prejudice
Coronavirus conspiracies were also spread by US Arkansas senator Tom Cotton, who suggested the Chinese government could be behind the outbreak.
He tweeted on Monday: "Again, none of these are 'theories' and certainly not 'conspiracy theories'.
"They are hypotheses that ought to be studied in light of the evidence, if the Chinese Communist Party would provide it."
But the doom-mongering conspiracies were strongly denounced by scientists who issued a joint statement on the situation yesterday.
DON'T MISS
Coronavirus live tracker: Interactive map of COVID-19 [MAP]
Coronavirus symptoms: THESE people are less susceptible [INSIGHT]
Coronavirus latest: Drone footage shows quarantine in Wuhan [VIDEO]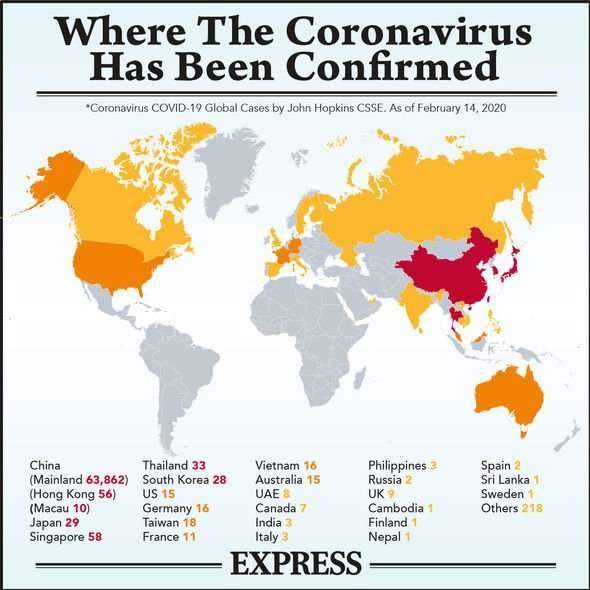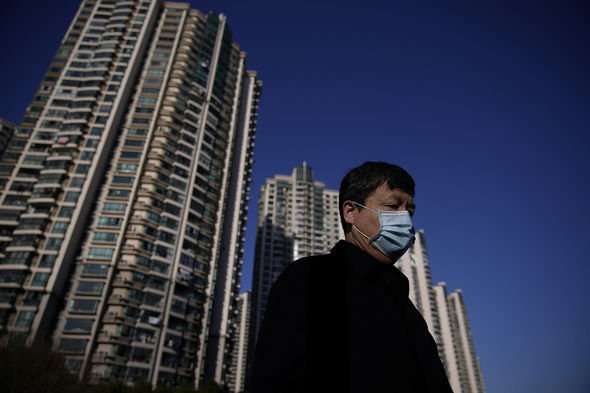 READ MORE
Coronavirus: The unexpected item you could catch the deadly virus from
The statement, penned by a team of 27 health experts from outside of China, warned against the spread of fear, rumours and prejudice.
The scientists published their statement in The Lancet, a journal that has seen an influx of coronavirus studies since December last year.
The statement reads: "The rapid, open, and transparent sharing of data on this outbreak is now being threatened by rumours and misinformation around its origins.
"We stand together to strongly condemn conspiracy theories suggesting that COVID-19 does not have a natural origin.
"Scientists from multiple countries have published and analysed genomes of the causative agent, severe acute respiratory syndrome coronavirus 2 (SARS-CoV-2), and they overwhelmingly conclude that this coronavirus originated in wildlife, as have so many other emerging pathogens.
"This is further supported by a letter from the presidents of the US National Academies of Science, Engineering, and Medicine and by the scientific communities they represent.
"Conspiracy theories do nothing but create fear, rumours, and prejudice that jeopardise our global collaboration in the fight against this virus.
"We support the call from the Director-General of WHO to promote scientific evidence and unity over misinformation and conjecture.
"We want you, the science and health professionals of China, to know that we stand with you in your fight against this virus."
Sourse: www.express.co.uk