WATCH the terrifying moment a gigantic creature is filmed in Nahuel Huapi Lake, where a British tourist died just days ago.
Earlier this week British tourist was trying to cross Nahuel Huapi Lake in a kayak when he reportedly got into trouble. The 34-year-old male was found on Wednesday nearly 20 miles away from where he was last seen. Local authorities had reportedly closed the lake because of weather conditions.
The mystery giant creature was spotted in the crystal-clear blue waters of the lake in Argentina.
The footage of the snake-like creature has led to comparisons with the Loch Ness monster.
It is very long and dark, resembling what the Loch Ness Monster has often been described as.
The shocking video shows onlookers stunned by the sight of the creature, which remains unidentified.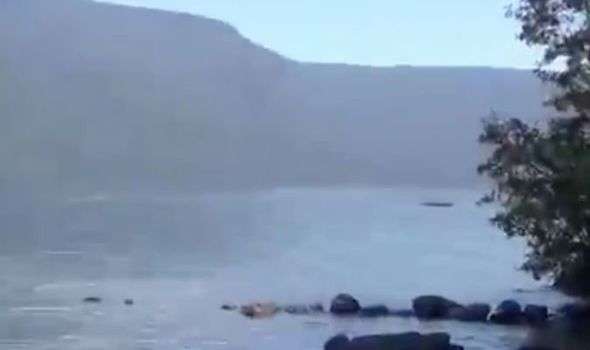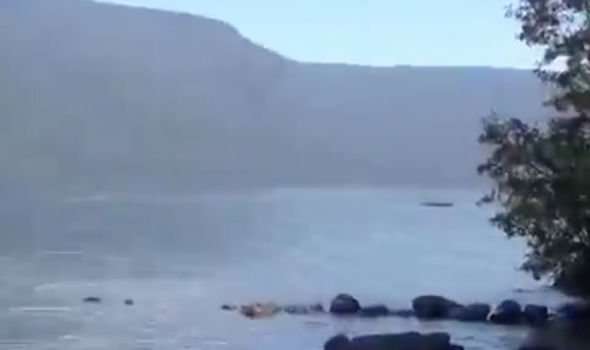 In September 2019 a similar-looking creature sparked an online frenzy in China.
The creature was filmed three times in one week moving through the Yangtze River.
The footage showed a metre-long black creature slithering through the waters of the Yangtze.
The snake-like creature was very similar to the above the creature see in the Nahuel Huapi Lake video.
The creatures in both videos are very long and dark, resembling what the Loch Ness Monster has often been described as.
In September 2019 a professor of Huazhong Agricultural University said the creature might be a huge water snake.
Ding Li, a snake and reptile expert, raised doubts, before claiming the slithering object might be something that got snagged on the bottom of the reservoir.
At 6,300 kilometres (3,915 miles), the Yangtze is Asia's longest river and runs eastward through almost the entire width of China.
DON'T MISS
Mystery of China's Loch Ness Monster finally solved [INSIGHT]
Loch Ness Monster proof: Video shows 'monster' in lake [VIDEO]
China's Loch Ness monster: Mysterious creature caught in new footage [VIDEO]
Loch Ness Monster believers were shocked that videos of creatures in China and Argentina were very similar to the Scottish folklore.
In Scottish tradition, the Loch Ness Monster is said to be a creature that inhabits Loch Ness in the Scottish Highlands.
Earlier in September 2019, researchers from New Zealand ruled out the presence of large animals said to be behind reports of a monster following an expert analysis.
The creatures behind repeated sightings of the fabled Loch Ness Monster may be giant eels, according to the scientists.
Sourse: www.express.co.uk