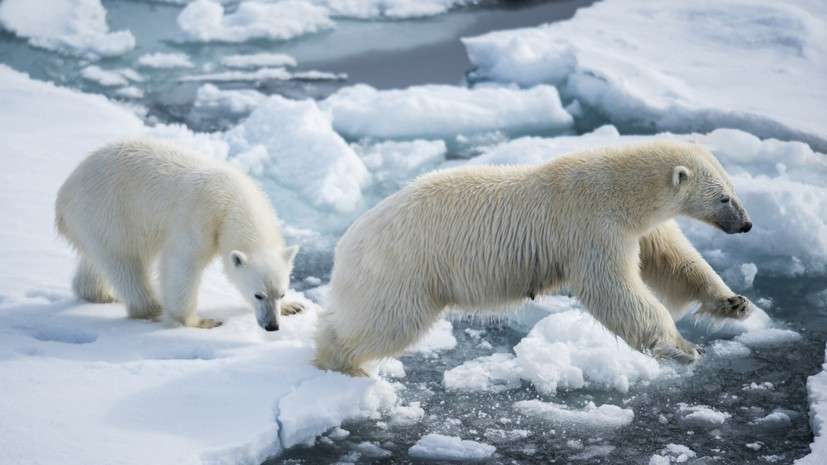 Scientists have created a single archive of movements of Far North and subarctic animals over the past 30 years. Using such a database, experts study the impact of global warming on the fauna of the region. Early spring, warm winters and melting ice lead to a change in the behavior of northern animals, researchers say. The archive includes the history of migrations and movements of more than 8 thousand marine and land animals in the Arctic and adjacent areas.

Russian scientists as part of the international team took part in the creation of an open database of animal movements of the Far North: AAMA – the Arctic Animal Movement Archive. Based on information from this archive, experts investigate the impact of climate change on the fauna of the region. This was reported in the journal Science.
The project involved scientists from more than 100 universities, state institutions and environmental organizations from 17 countries, including specialists from various institutes and institutions of the Russian Academy of Sciences.
The AAMA database includes information on the movements and migrations of more than 8,000 marine and terrestrial animals from 1991 to the present. Based on these data, scientists investigate the effect of global warming and other factors on changing the behavior of animals in the Far North, notes Gil Borer, developer of AAMA and one of the leading authors of the study, professor of civil, environmental and geodetic engineering at Ohio State University.
"Environmentalists do everything possible, but often data on tracked movements are lost… And animal tracking is a very time-consuming process… Each animal needs a sensor to track movements, which costs hundreds, and sometimes thousands, of dollars, "said Borer.
According to scientists, in the Arctic it has become noticeably warmer. Since the 1970s, the average temperature has increased by about 2.3 ° C. Researchers found that earlier spring, warmer winters, melting ice and human exposure cause significant changes in animal behavior.