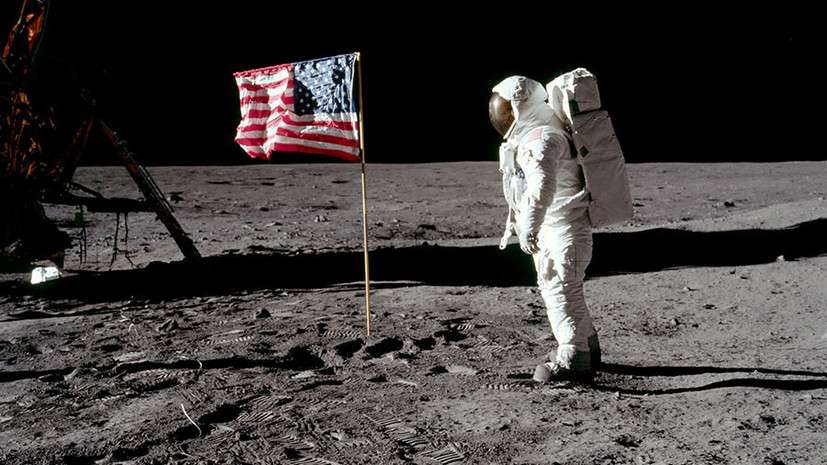 In the future, the United States may deploy its military outside the Earth. This was stated by the head of the command of space operations, Major General John Shaw. A high-ranking representative of the space forces added that it is not yet necessary to talk about the exact timing of this, so satellites are still the main instrument of this type of troops. From the point of view of experts, such statements confirm that Washington continues to actively develop the program of militarization of space, launched under Reagan. At the same time, analysts draw attention to the fact that at the moment there are no international legal acts that limit such processes.
The US military in the future may be deployed outside the Earth, said Major General John Shaw, head of the space operations command of the US Space Force.
"At some stage, yes, we will send people into space. They can carry out the work of command centers somewhere in the moon or somewhere else, "Shaw said during an online conference organized by the AFWERX group.
However, according to Major General, we should not expect the personnel of the US Space Force to leave Earth in the near future. The show believes that one day this will happen, but when exactly – you can only guess.
Also on the topic
Orbital plane X-37B
"Star Wars" is again relevant ": how the US Air Force tests an orbital aircraft X-37B
The space unmanned aircraft X-37B is in near-Earth orbit for a record 719 days. The US Air Force says it was created to…
The senior military also noted that, despite the claims of several countries for a permanent presence on the surface of the moon, the space environment is unsuitable for human habitation. According to him, in the future, US bases outside the Earth may be partially autonomous, and space forces are interested in increasing the level of robotization and self-driving of their satellites.
"The best robots that humans have ever created are perhaps satellites… These are incredible devices, and we continue to improve them. With machine learning and artificial intelligence, in the coming days and years we will have a huge number of automatic and autonomous systems operating in near-Earth, near-moon and heliocentric orbits, performing tasks to ensure national security in space, "said Shaw.
Near-Earth frontier
It is worth noting that a number of representatives of the Trump administration and American military leaders periodically express opposing views on which tasks the space forces should perform. So, in February 2020, the deputy commander of this type of troops, Lieutenant General David Thompson, expressed a position different from the current statement of General Shaw.