UFOs have long been associated with Area 51 and an alien life enthusiast has now shared bizarre footage purporting to show a disk-shaped craft hovering near the mysterious military base.
The shaky amateur 25 second-long footage of unknown origin distinctly shows disk-shaped white object appearing to hover motionless over the barren US desert.
The camera phone footage is purported to have been shot in late January 2020.
This video is an awesome capture of an actual alien craft in the Nevada area
Controversial conspiracy theorist Scott Waring took to his etdatabase.com site to speculate about what he claims is an apparent alien craft.
He said: "This video was taken on the extraterrestrial highway.
"This is an area famous for its UFO sightings in the middle of nowhere.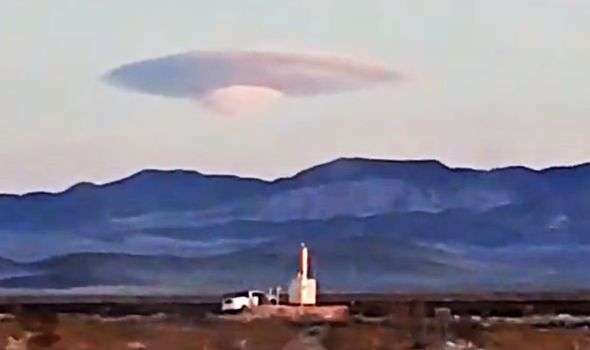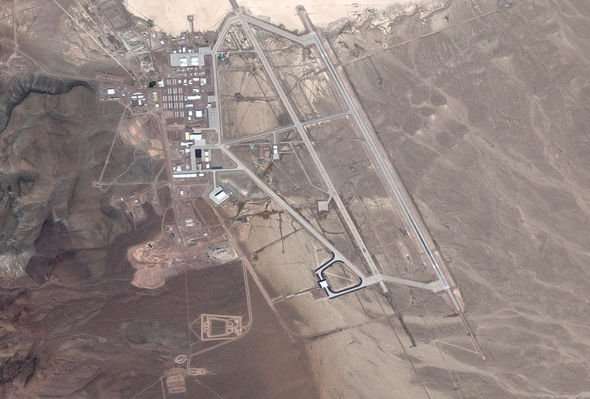 "This video is an awesome capture of an actual alien craft in the Nevada area."
The ET advocate continues by outlining the controversial theory how the nearby Nellis Air Force Base once provided land behind the old firing range to the Tall White Species, in exchange for friendship and technology.
Waring added: "This is a mothership following the mountain range.
"And guess what? The mountain range leads directly to behind Nellis Air Force Base the Tall White location.
DON'T MISS
Does Google Mars photo show crashed UFO on Mars? [VIDEO]
NASA Curiosity rover spots 'alien base' on Mars [VIDEO]
UFO abductee warns why we should NEVER contact 'evil' extraterrestrials [VIDEO]
"This is 100 percent proof alien activity is still happening in Nevada.
"I love the detail on this one, with an open payload door area at the UFO's top.
"And towards the aline craft's lower centre is a white shiny half dome, a classic disk shape."
Using the mountains to determine its size, Waring calculates the UFO is approximately half a mile (1km) in size.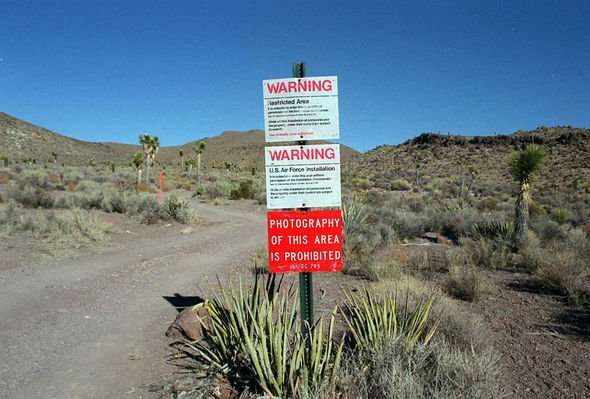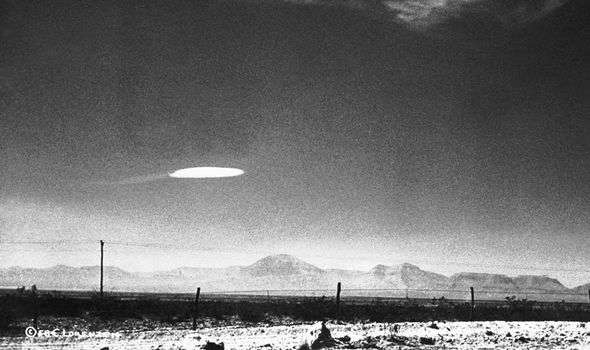 Trending
And the sighting appears to have occurred approximately 132 miles (212km) from Las Vegas, using the road sign at the video's 14 second mark.
The dubious claims about the cloud-shaped object quickly attracted scores of people to comment on the etdatabase YouTube channel.
YouTube viewer Mountain Rain appeared convinced by the UFO claims, commenting: "You know something's up when there isn't a cloud in the sky but this."
And Curtis Hill agreed, writing: "Its definitely not a "normal" looking cloud at all! Thanks for sharing."
Sourse: www.express.co.uk