A UFO has been spotted buzzing past the International Space Station (ISS) during a NASA live stream, an alien life conspiracy theorist has shockingly claimed.
Self-styled UFO expert Scott Waring made the outlandish claims about the ISS anomaly on his etdatabase.com site. He said: "I was watching the NASA live stream and noticed this huge glowing object.
"The anomaly was able to match the speed with the space station.
The spherical object is glowing, indicating the UFO is very powerful
"The UFO was visible on NASA live cam for 15 minutes."
A timestamp on the video confirms the bizarre incident took place on Sunday, January 5, 2020.
To the left of the grainy footage is a yellow portion of the orbiting space station.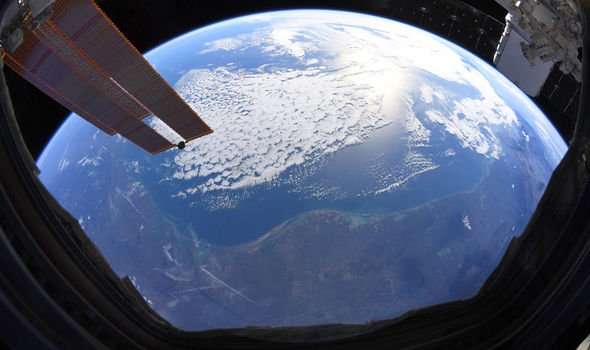 The alien life conspiracy theorist begins his post by addressing the most obvious explanation for the incident – the anomaly is just the Moon.
Mr Waring said: "If it was the Moon, it would only be visible for a minute and half at most.
"I've seen the Moon a hundred times on the camera – this is not it.
"The Moon is never seen to curve as it passes the International Space Station."
DON'T MISS
Does Google Mars photo show crashed UFO on Mars? [VIDEO]
NASA Curiosity rover spots 'alien base' on Mars [VIDEO]
UFO abductee warns why we should NEVER contact 'evil' extraterrestrials [VIDEO]
The cosmic encounter is shown both at normal speed and at double speed.
Mr Waring said: "I made the video double speed to make it faster and not waste your time, as it was 15 minutes long.
The UFO is seen apparently travelling from bottom of the screen to the top but instead of moving in a straight line.
Starting in a straight line, the UFO is then seen to suddenly curve as it moves to the upper left-hand side of the picture.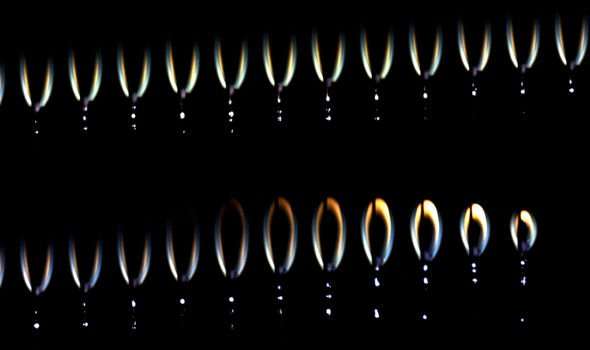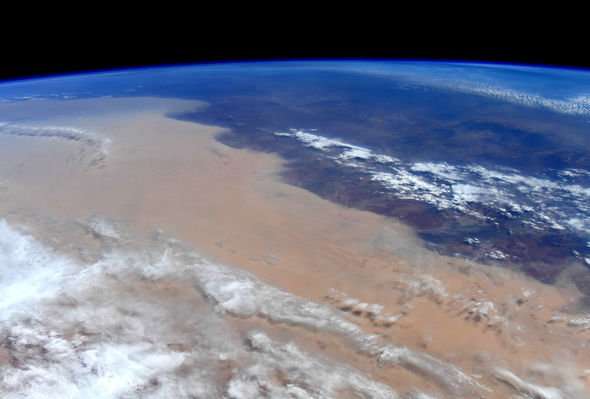 Mr Waring said: "The movement of a UFO is very important and the ability of the UFO to change trajectory like that is pretty incredible.
"At this point the object begins to move away from the space station at incredible speed.
"I know this because the object becomes smaller, which means it is moving off into the distance.
"The spherical object is glowing, indicating the UFO is very powerful."
Mr Waring believes this new video adds to the weight of evidence that NASA is complicit in hiding the presence of alien visitors to Earth.
Trending
He said: "Why won't NASA ever talk about these UFOs? Because they are real."
The bizarre claims swiftly attracted scores of comments on the UFO expert's YouTube channel.
YouTube viewer Summer Brooks appears convinced by the bizarre UFO claims, commenting: "And NASA never says a single word! Idiots!"
However, MajMat is less convinced, writing: "This could be Venus and the reason its curving is because the ISS is going around the earth and where it disappears could be going behind a small out of sight part of the ISS similar to how a sunset works."
Sourse: www.express.co.uk