A UFO sighting caught on camera by a top footballer has sparked a conspiracy meltdown on Twitter.
The UFO video prompted bizarre claims of alien visitors and "extraterrestrials from Proxima Centauri". Simon Church, 31, the former striker for Plymouth Argyle, shared the video with his 23,000 Twitter followers in search of answers.
Trending
He tweeted: "Just seen the craziest thing whilst having a look at Venus tonight.
"It was way too high to be a drone and then just disappeared #ufo #ufosighting #crazy #whatdoyouthink"
In a follow-up tweet, he said: "It was moving quickly then just disappeared surely can't be going mad after day two of isolation…"
The shaky video features a blob-like unidentified flying object that vanishes from sight towards the end.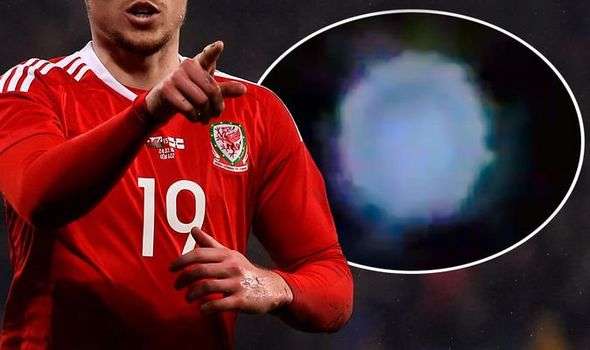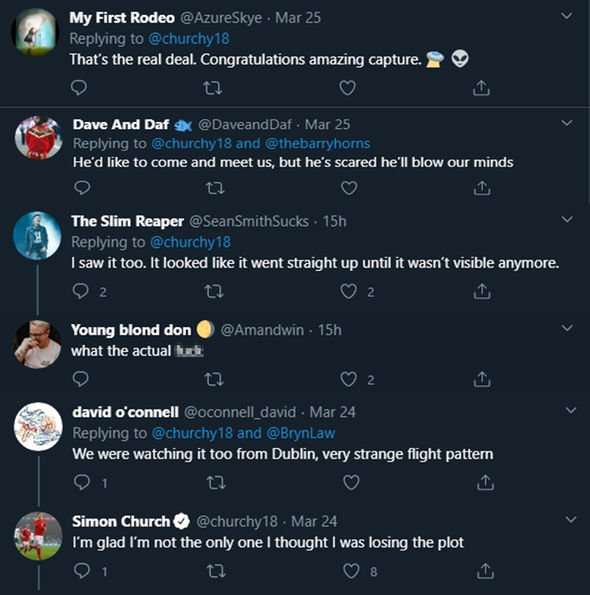 READ MORE
Alien life shock: Study suggests Mercury once had ingredients for life
Mr Church said he caught the object on camera at about 8.30pm on March 24 and it was "moving sharpish".
One person who saw the video replied: "That's the real deal. Congratulations amazing capture."
Another person said: "He'd like to come and meet us, but he's scared he'll blow our minds."
A third Twitter user said: "First wave of extraterrestrial from Proxima Centauri checking if we are down yet – but will never take Wales."
In a bid to explain the UFO, some have suggested it was a Chinese lantern or a drone.
However, the prevailing theory is the footballer chanced upon the International Space Station (ISS) during an unusually clear night.
Just seen the craziest thing whilst having a look at Venus tonight
Chris Grandon said: "About 8.30? If travelling in a straight line overhead it was the Space Station."
Another person backed the theory, saying: "Space station if it was moving fairly quickly in a nice smooth trajectory at around 19.41 or at 21.17, or could have been the planet Uranus if it was stationary.
"Your camera makes it look much bigger and more like a 'blob' as it's not properly focused on it."
DON'T MISS
NASA reveals stunning image of heart of the Milky Way [PICTURES]
How astronauts survive in isolation – what YOU can learn [INSIGHT]
NASA time-lapse: Watch Earth complete a lap around the Sun [VIDEO]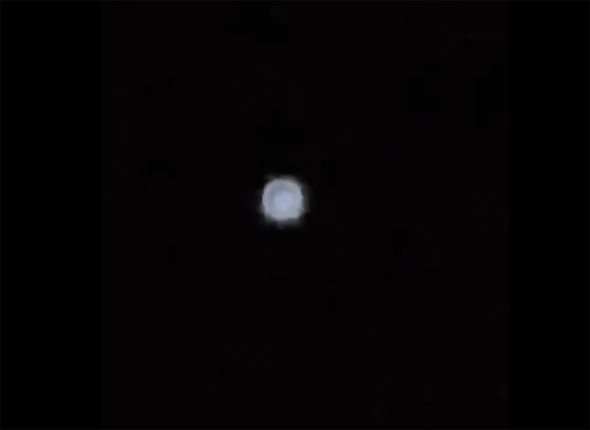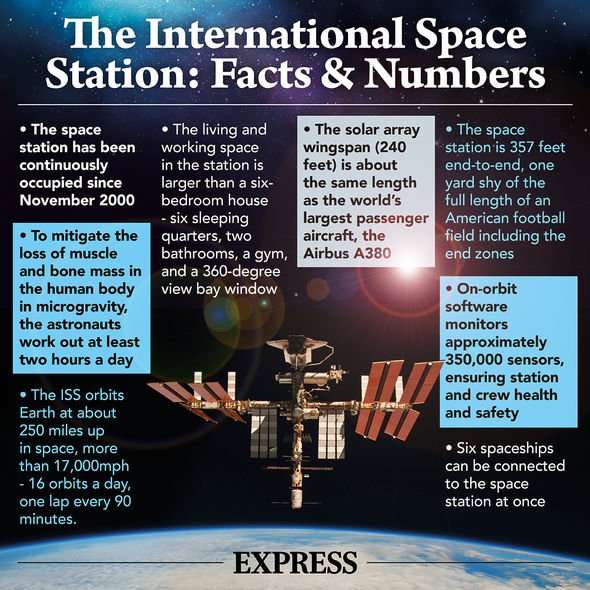 READ MORE
UFO news: NASA addresses 'alien geometrical craft' conspiracy claims
Twitter user Buzz Boncath also said: "Yep, definitely the ISS then pal – it passed over us twice tonight, once at that time and once at 10pm.
"The moment when it disappears into the Earth's shadow always make the hair stand up on the back of my neck!"
The space station can be seen from Earth on a good night and weather permitting, you can even photograph or film it.
NASA astronaut Jessica Meir has even shared a picture this week of the ISS flying over the UK in the dead of night.
The astronaut tweeted her photo on the same night Mr Church shared his video.
Mr Church said: "After watching it there it must of been the space station cool to watch but gutted it's not Mars Attacks."
The ISS is currently racing around the planet at about five miles per second.
The orbital lab is positioned in low Earth orbit at a height of about 250 miles (402km).
As the ISS flies around our planet, it completes a lap every 90 minutes, for 16 laps every 24 hours.
Sourse: www.express.co.uk