UFO hunters are convinced video footage of a bell-like UFO hovering in the sky is "100 percent" the real deal.
The 68-second video clip shows an unidentified flying object (UFO) floating over Lausanne on Lake Geneva, Switzerland. The UFO was filmed on July 20 at about 7.45am local time as it flew behind a row of trees. The bell-like object appears to move slowly in one direction without making a sound.
Trending
The UFO sighting was shared to YouTube by user Roi Soleil under the title Weird Thing Ovni, which is Spanish for UFO.
Popular UFO hunter and conspiracy theorist Scott C Waring analysed the video footage and determined it is most likely real.
He said: "Here is an early morning sighting by an eyewitness in Switzerland last week.
"He recorded a jug like UFO hovering over the treetops.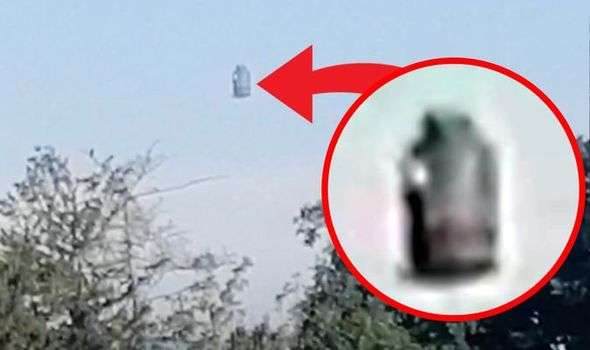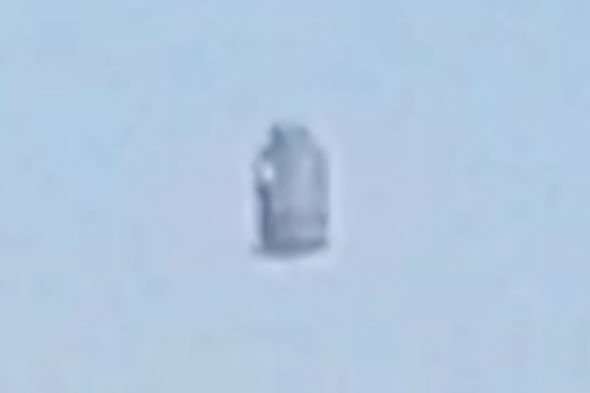 READ MORE
Life on Mars: Beneath the surface BEST place to look for aliens
"He moves the camera away from the UFO as if he thought maybe it was just a balloon that was not going anywhere anytime soon, however when he returns the camera to the location… the object is gone."
Mr Waring went on to say the object is shares striking similarities to the 1965 Kecksburg UFO incident.
The Kecksburg UFO was a supposed bell-like spacecraft that crashed at Kecksburg, Pennsylvania.
Although NASA has explained the incident in 2005 as a crashed Soviet satellites, the so-called Pennsylvania Roswell incident remains a favourite among UFO enthusiasts.
In Mr Waring's opinion, the Lausanne UFO is "uniquely similar" to the Kecksburg UFO.
Mr Waring said: "I looked over the detail, the quality of video, the colouration and fading from distance… I cannot find any flaws in it. It looks 100% real in all its aspects.
"An early morning alien encounter, this is a historical sighting."
The UFO also shares a passing resemblance to The Bell, a supposed Nazi-developed secret weapon.
Die Glocke or The Bell, is believed by many conspiracy theorists to have been the Nazi's way of defying gravity and going to the Moon, as well as having time travel properties.
DON'T MISS…
Life on Mars bombshell: Expert insists 'there's something' [INSIGHT]
NASA's zodiac bombshell exposed: What it means for you [ANALYSIS]
Alien base discovered on Saturn's moon Iapetus – claim [PICTURES]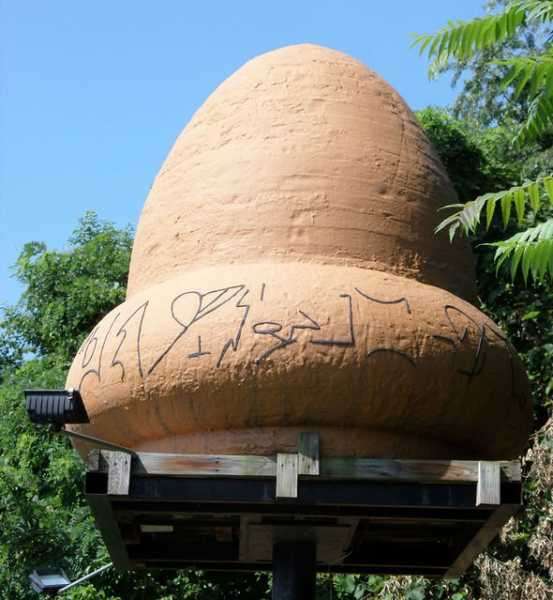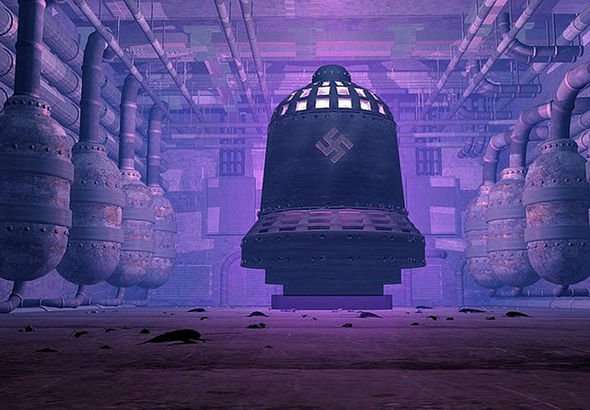 READ MORE
UFO sighting: Disturbing footage shows 'squadron of UFOs' in the sky
Conspiracy theorists maintain the weapon was developed in occupied Poland and the technology was later captured by the US.
However, the story has been debunked multiple times as pseudoscientific rumours or an outright hoax.
Brian Dunning, the host of the Skeptoid Podcast, wrote in his book Conspiracies Declassified Die Glocke has "no historical basis at all – outside of esoteric fiction".
But what about the Lausanne UFO sighting? If the video footage is genuine, it is most likely a case of pareidolia.
Pareidolia is a bizarre effect that causes the brain to see recognisable shapes and patterns where they do not exist.
Pareidolia is responsible, for example, for smiling faces in car bumpers and animal-shaped clouds.
US space agency NASA said: "Pareidolia is the psychological phenomenon where people see recognizable shapes in clouds, rock formations, or otherwise unrelated objects or data.
"There are many examples of this phenomenon on Earth and in space."
As far as scientists can tell, there is no evidence alien UFOs have ever visited the planet.
Sourse: www.express.co.uk