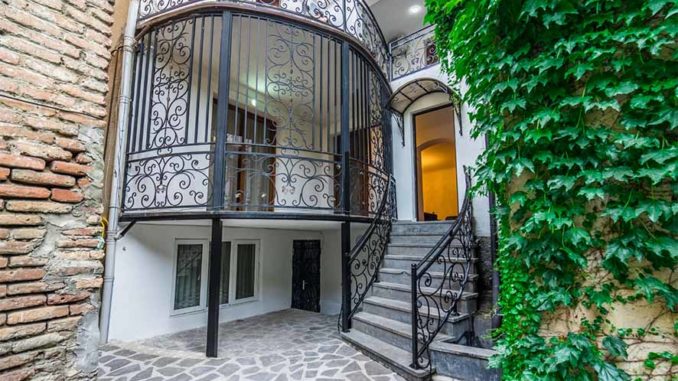 Investing in real estate in Georgia can be very profitable, but there are also certain risks associated with it. It is necessary to conduct thorough market research and consult with experts to make an informed decision before buying an apartment in Tbilisi for the real estate investment.
State of the market
Georgia's geographical location is one of the main factors making it attractive to investors. The country is a convenient platform for trade, transportation and development of international relations as it borders Russia, Turkey, Armenia and Azerbaijan. Georgia has become a strategic partner for various states and investors, which has resulted in increased interest in purchasing real estate.
Moderate property price levels are an appealing factor. It is possible to find real estate in Georgia at affordable prices, which makes investing easier. Foreign investors can benefit from lower maintenance costs and rentability. The Georgian government offers tax breaks and incentives to foreign investors. This makes the investment process attractive. This will ensure that investors' interests are safeguarded and that transactions are convenient.
Advantages
Investing in real estate in Georgia has a number of advantages:
The real estate market is growing: Georgia is one of the most popular tourist destinations in the region. The demand for real estate here is growing. The potential for high incomes from renting or selling property is creating. This is also true for the apartments in Old Tbilisi.
Attractive prices: The country has low property prices in comparison to Europe or the United States, which makes real estate investment in Georgia affordable for investors and attractive for portfolio diversification.
Convenient purchase procedure: The Georgian government has taken a number of steps to facilitate the process of buying real estate for foreign investors. You do not need to be a citizen or resident to own property, making it easier to invest.
Disadvantages
Do not forget the pitfalls of investing:
Market volatility. As with any investment, volatility is a negative factor to consider when investing in Georgia. Georgia's real estate demand is solid, but prices can fluctuate depending on macroeconomic and demand factors.
Language barrier. Causes difficulties for foreign investors who do not speak the Georgian or Russian languages. Without the ability to communicate in the native language, interaction with local agents and tenants is not without difficulty.
Political instability risk. Georgia is not immune to political unrest. Changes in the legislation can have a negative impact on the investment in real estate. Investors must therefore monitor the political environment.