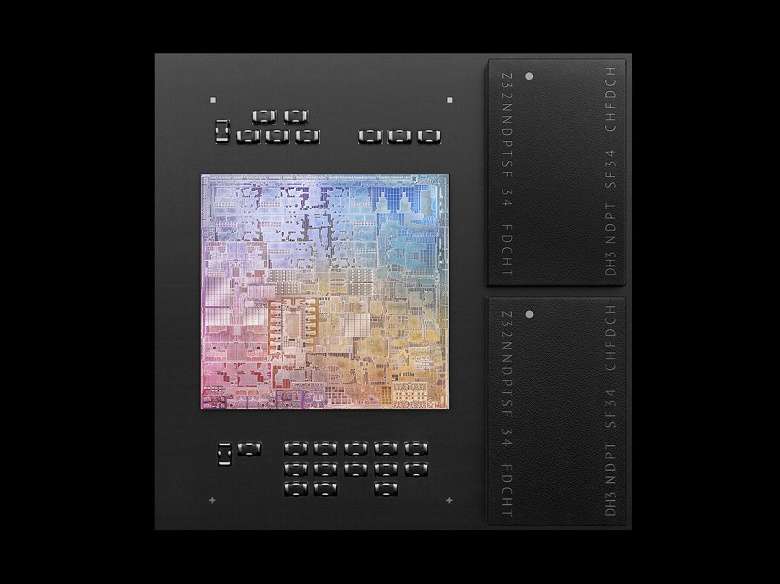 At the same time, more productive integrated GPUs are being developed
According to the source, Apple plans in 2021 to introduce a series of new processors for Macs, which should surpass the performance of the best Intel processors.
Recall that the first processor for computers developed by Apple was recently introduced. The Applе chip M1 found use in the entry-level MacBook Pro laptop, the updated Mac mini desktop and the entire MacBook Air line. The next series of processors, scheduled for release next year, will be designed for upgraded MacBook Pro models, iMac desktops and Mac Pro workstations.
Apple's plans indicate that the company is confident that it will be able to completely eliminate the use of x86-compatible processors manufactured by Intel in its computers. The company said it plans to complete the transition from Intel to its own processors in 2022.
Although Intel receives less than 10% of its revenue by selling Applе processors, Apple's actions can cause significant changes in an industry that has long depended on Intel's pace of innovation. The decision to abandon Intel processors not only frees Applе from this dependence, but also reinforces its difference from the rest of the PC market, giving a chance to capture a larger market share.
The first information about the Apple SoC appeared M1X
Informants told Bloomberg that Apple is developing processors that will have up to twenty cores. The Apple processor M1 inherited a mobile-oriented scheme with four high-performance cores and four low-power cores. It is claimed that the processor for iMac will have sixteen high-performance cores and four low-power cores. Although such a model is in development, Apple may first release an option with eight or twelve high-performance cores – depending on the success in mastering production.
For higher-end desktops and laptops scheduled for release by the end of 2021, and the new Mac Pro model, which is scheduled to be released by 2022, Apple is designing a chip with 32 high-performance cores.
For comparison: now high-end Apple laptops use Intel processors with up to eight cores, in iMac Pro – up to 18 cores, and in the most expensive version of Mac Pro you can detect 28 cores.
In addition, Apple experts are developing more productive integrated graphics processors. A GPU with 7 or 8 cores is built into the M1. For future high-end laptops and midrange desktops, Apple is testing 16- and 32-core graphics subsystems. In the future, solutions with 64 and 128 graphics cores are expected to appear.