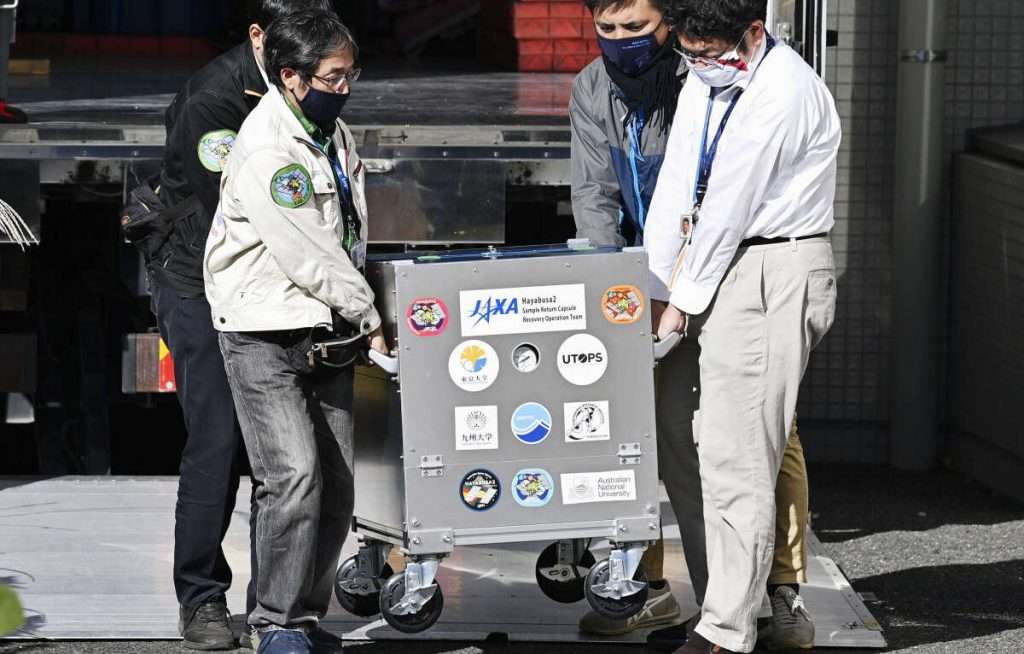 The Japanese space agency is pleased to celebrate today, Tuesday, the return of a small capsule containing samples of asteroid soil obtained using the Hayabusa2 spacecraft (Hayabusa-2), and the agency's scientists are looking forward to looking inside after all the necessary preparations have been carried out.
The device Hayabusa2 dropped the capsule from space, and it landed, as planned, in the sparsely populated Australian outback last weekend. The capsule arrived in Japan today, and now researchers will study its contents in search of keys to understanding the origin of the solar system and life on Earth.
"It's like a dream," said Yuichi Tsuda, manager of the Hayabusa2 project. "Having gone 5.2 billion kilometers in space for 6 years, this capsule has now returned to us again."
Mission representatives will be able to familiarize themselves with the contents of the capsule only next week.
At the end of a long journey from the orbit of the asteroid Ryugu, located over 300 million kilometers from Earth, the Hayabusa2 probe dropped last Saturday a capsule with samples from a distance of 220,000 kilometers to Earth, after which the capsule landed at a calculated place in Australia.
The device took two different samples: from the surface of the asteroid and from the subsurface layer. Scientists say that samples of the rocks of the Ryugu asteroid taken from the subsurface layer may contain data on processes that took place about 4.6 billion years ago, since they were not influenced by cosmic radiation and other environmental factors. Of particular interest is the study of organic compounds in these samples, since this will allow a deeper understanding of the distribution of these substances in the solar system and the possible connection with life on Earth.
Sample work will be done at the Sagamihara Science Center, Japan, in a "clean room" to avoid any external contamination. After initial research, which will be conducted in Japan for about one year, some of the samples will be transferred to NASA and other international scientific organizations for further study.