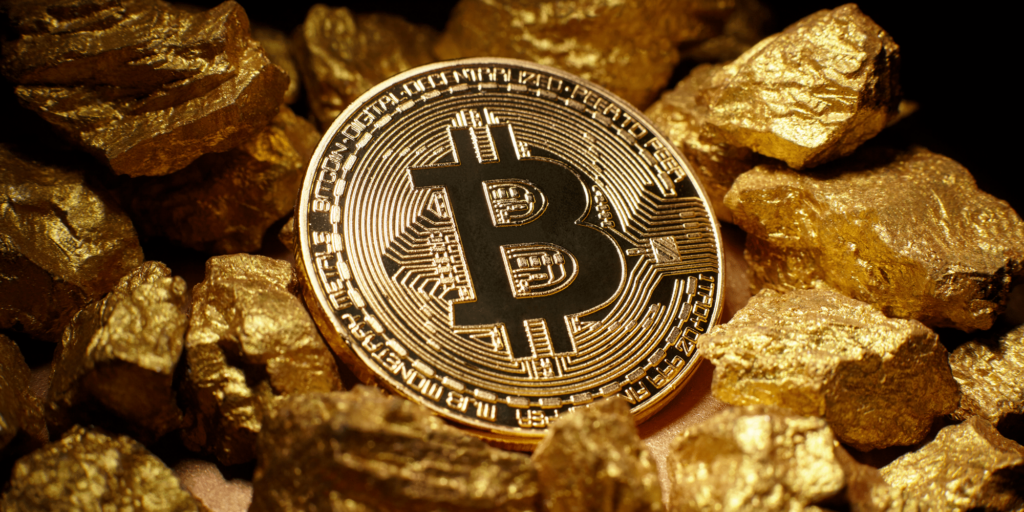 If the bitcoin cryptocurrency ecosystem implements solutions for its scaling, it will lead to a wider adoption of the coin. Against this backdrop, Bitcoin could "take a bite" of gold's share of the investment market, and the coin's exchange rate could exceed $100k.
As Coindesk reports, this conclusion was reached by the co-head of the currency strategy department of investment bank Goldman Sachs Zach Pandl. This was stated in his note to clients sent out on January 4.
"Hypothetically, if bitcoin's share of the savings market grows to 50% over the next five years (with no increase in demand for savings in general), its price will rise to just over $100K. The yield over that period would be 17-18% (taking into account supply growth over time)," reads the text of the note.
As of January 5, one BTC is trading at $46.8 thousand. Thus, Goldman Sachs allows bitcoin growth of 2.13 times.
Pandle specified that, according to the data of investment company, at cost of gold of $1800 per troy ounce cumulative investments in this precious metal reaches $ 2.6 trillion. The Market capitalization of bitcoin with the adjustments for floating rate in Goldman Sachs estimated in slightly less than $700 billion.
Thus, the share of the first cryptocurrency in the savings market is about 20%. At the same time, Bitcoin's dominance rate in the cryptocurrency market is estimated at 39.4%.
Bitcoin has become the most profitable investment
Other Goldman Sachs data shows that in 2021 bitcoin has become the most profitable investment. The first cryptocurrency rose by 60% in a year. The top 5 most increased capital markets look like this:
bitcoin – 60%;
crude oil – 55%;
S&P 500 index – 29%;
Russell 1000 Growth index – 28%;
NASDAQ index – 28%.
At the same time, FAAMG (an acronym for the world's largest technology companies – Facebook, Apple, Amazon, Microsoft and Google) yielded 37%. Investments in gold brought depositors only 4% in 2021.