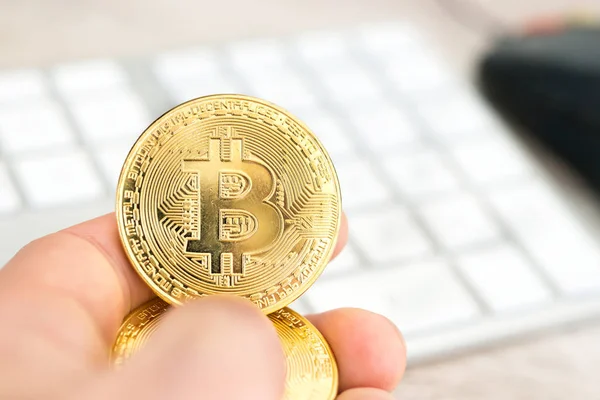 According to a poll conducted by Grayscale Investments, more than 55% of owners of the Bitcoin cryptocurrency purchased it during the last year.
26% of U.S. investors already own bitcoin, according to a Grayscale Investments survey. More than 55% of cryptocurrency holders have purchased the cryptocurrency within the past 12 months. 77% of respondents view bitcoin as an investment asset rather than a means of payment.
The online survey was conducted from August 12 to 20, 2021 among 1,000 investors between the ages of 25 and 64 whose investment assets per family (excluding retirement savings and real estate) are at least $10,000.
About 37% of survey participants said they don't plan to hold cryptocurrency for more than a year, but want to make money from speculating with the asset. More than half of respondents (55%) adhere to a long-term investment strategy. 20% of survey participants agree with the statement that bitcoin is a payment instrument.
BTC has become the most popular cryptocurrency among U.S. investors. Also almost half of them own Ethereum and Dogecoin.
In early November, it was revealed that nearly half of millennials in the U.S. (49%) are comfortable investing in digital assets. Among Generation X and baby boomers, 37% and 22% invest in cryptocurrency, respectively.
Investing in Bitcoin Has Gone Mainstream
Bitcoin's popularity among investors has exploded. According to Grayscale, more than half of all Bitcoin investors have only started investing in it in the last 12 months. And despite the instability, many people are sticking to their guns. Two-thirds of BTC owners have owned the cryptocurrency for more than a year.
And it's easy to see why BTC is so popular. According to Coinbase, the price of BTC has increased by more than 150 percent in the last year. For most investors, this equates to a significant profit. More than 90% of BTC investors who sold their holdings made a profit. And 60% of Bitcoin investors have sold some or all of their holdings.
Regardless of how well-known BTC is, there appear to be more methods for it to enter the portfolios of more investors. Almost three-quarters of investors in the United States stated they would likely buy Bitcoin through a Bitcoin ETF. The first Bitcoin futures-linked ETF, the ProShares Bitcoin Strategy ETF (BITO), debuted this year