Drill is a military tech application https://www.appdrills.com/, created by Ukrainians, which aims to teach everyone to shoot with different types of weapons and to develop this skill at a high level.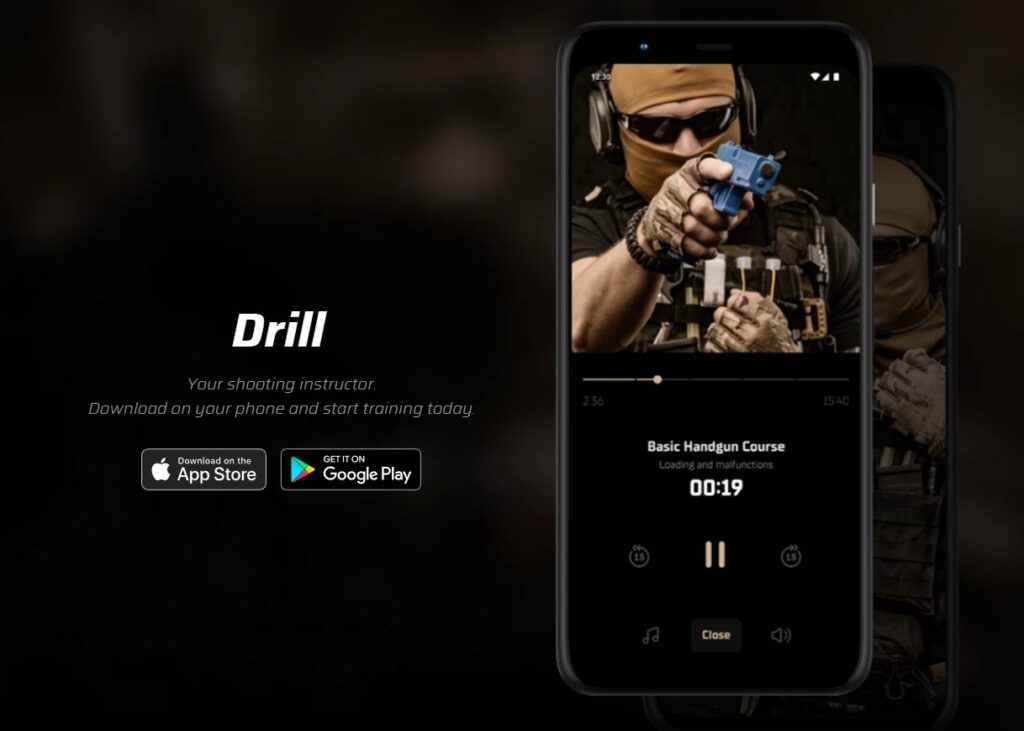 Why did the idea to create an online shooting coach arise?
Since February 24 this year, Ukraine has been in a bloody war with Russia. The Russian Federation has brazenly attacked Ukrainian territories from the north to the east and south.
With its missile and drone attacks, Russia has destroyed cities and towns, and brutal fighting is currently taking place in the Donbass. Thousands of Ukrainians have gone to defend their homeland. No one expected war, and therefore the military as well as civilians need to master military science and weapons. To make it easier to train with small arms and not have them at shooting ranges or shooting ranges, the idea to create an online shooting coach was proposed.
From idea to solution
The Drill app was developed for military needs, for whom it is important to be able to continue to train under any conditions and at any time.
And also for civilian Ukrainians who would like to gain knowledge about the use of weapons and who lack the time or opportunity to attend specialized shooting clubs or classes with a trainer.
The personal trainer for shooting is right in the smartphone and has several levels of difficulty. The app is already available in the App Store and Google Play. Now the app is free for Ukrainians.
Ukrainian and international experts – active military personnel, athletes and representatives of security organizations – were involved in the creation and testing of Drill.
All exercises were developed on the basis of many years of experience of experts' participation in real military actions with weapons and shooting sports competitions.
Special conditions of using the application for the Uranians
This project was born from a passion for shooting and tactical training, but became extremely relevant with the beginning of the war with Russia. Drill is a somewhat unique mobile app for tactical shooting and self-defense training.
After all, the apps that are available on the world market contain unstructured information, are not easy to use, costly or aimed at solving narrow problems.
Developing Drill, the team wanted to create a virtual personal trainer, which is convenient to work with regardless of location, time and environment: training in the trenches, shooting range or at home.
Given the relevance of having shooting skills in Ukraine now, the creators of the startup offer free use to residents of Ukraine until the war is over.