To avoid embarrassing situations, it is better to think before you board the plane how you will pay in buses, hotels and stores. Sometimes knowing which currency a country has is not enough. It is worth knowing what payment systems are available in the country, and whether they accept cards in cafes and petrol stations.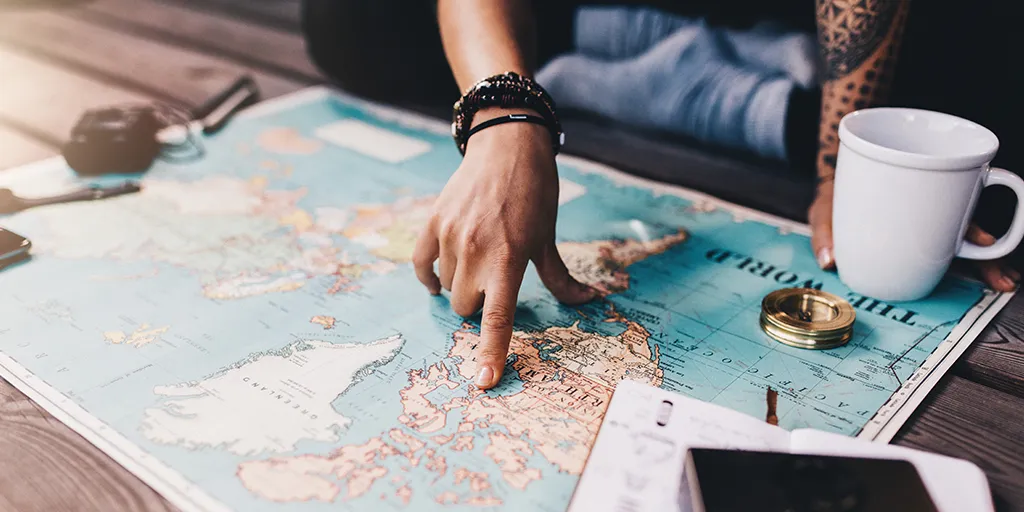 If you plan to use a credit card, it is advisable to check which one is more profitable. To do this, use the credit card utilization calculator on the "Myfin" website.
Study in advance the situation with the payment infrastructure and fraud in the chosen country. Look for Russian-speaking communities on the Internet: locals and tourists are happy to share tips and experiences. In most popular tourist destinations – Europe, Turkey, Thailand, and other countries – tourists can easily pay by card or withdraw money from the nearest ATM.
But in many exotic countries to pay by card or even find a cash machine is a big problem. Sometimes local banks do not work with any of the major international payment systems. Then it might be easier to change currency in advance and just in case to find out where you can find exchangers with the best exchange rates.
Find out if there are a lot of ATMs where you are going and how safe they are. You can use Google Maps or special applications to find out whether there are ATMs near your place of residence.
It is better to use an ATM at a bank branch or in a secured area of a hotel or shopping mall. This way, there is less risk that fraudsters will steal your card data, as it is much more difficult to install illegal equipment on the ATM in such place.
Inquire about fees. Inquire about the fees charged by your bank for cash withdrawals from ATMs abroad and for payments for purchases. This can be done by calling the bank's hotline.
Some banks offer to open cards, from which you can pay for purchases at a favorable rate or withdraw cash abroad without a fee. But it is better to find out in advance if there are restrictions on the number or amount of transactions.
International banks may have an extensive network of their own ATMs in certain countries, and preferential conditions are valid for them.
Get several cards. Better of different banks and, just in case, different international payment systems. Unfortunately, payment systems sometimes have temporary faults, and being left abroad without access to an account, even for a few hours, may be very unpleasant. Find out in advance which payment systems are most popular in the chosen country.
Warn the bank before you travel. When you choose and issue a card, tell the bank when and where you are going. Don't forget to name all the transit points, if any. Otherwise, the bank may consider your overseas payments suspicious and block the card. Make sure the bank has your phone number where you can be reached when you travel.
Download useful apps on your smartphone. For example, currency converters and interactive maps with ATMs and bank offices.