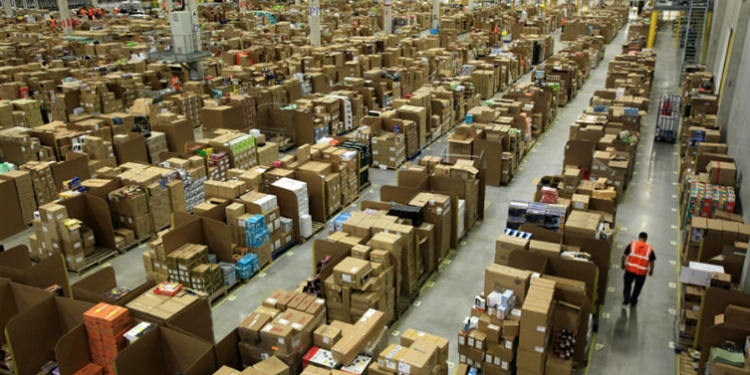 Fulfillment services is a model of cooperation where an external operator organizes the logistics of the customer – the online store. So, his area of responsibility includes timely delivery of the order to the client. The online store draws up a contract with the operator on fixed terms, completely transferring the responsibility for the organization of delivery.
Often fullfilment is practiced in outsourcing, when specialists competently set up the delivery process, working with bad reviews, returns and other customer appeals. In this article we will talk about the work of an Expansion Fulfillment company
How do Expansion Fulfillment operators work?
There are a sufficient number of organizations on the market offering this model of cooperation. However, the quality of the latter will depend on a number of parameters and the chosen scheme.
Logistics managers independently collect the order from the warehouse of the implementer and send it to the buyers. At the same time, the services also include picking and packing of goods, collection of the total parcel, and intermediate storage if necessary.
Logistics Service, organized in an online store, delivers products to the warehouse operator (individual orders or portions), after which it remains in custody of the latter. After paying for the order on the part of the customer, the operator delivers it in time.
The logistics manager can pick up the individual order or portion from the manufacturer's warehouse and the product does not go into storage for the online store, saving money for additional storage and for maintaining the logistics chain.
Fullfilment returns processing service. Depending on the terms of the contract, returns can be delivered to the online store or temporarily stored at the operator's warehouse.
A courier from fulfillment picks up the order from the retailer's warehouse, brings it to the TK terminal and makes the delivery.
Couriers deliver customer orders from the warehouse implementer to the point of pickup, addresses, postal terminals.
Courier picks up products from the implementer, takes to its warehouse, which has already formed a shipment to the city of residence of the customer. There on the spot another courier picks up the parcel and can make targeted delivery.
Advantages of cooperation with Expansion Fulfillment company
The main advantage is the comprehensive organization of logistics, so to speak, "turnkey", even an advanced online store does not always have such an effective service to optimize logistics and other related processes.
Note the other positive aspects of cooperation.
You can use the warehouse and warehouse staff operator, not overpaying for rent a round sum.
There is no need to maintain a staff of couriers and a vehicle fleet.
You can delegate the duties of a payment agent to the operator so that you don't have to set up an online cash register.