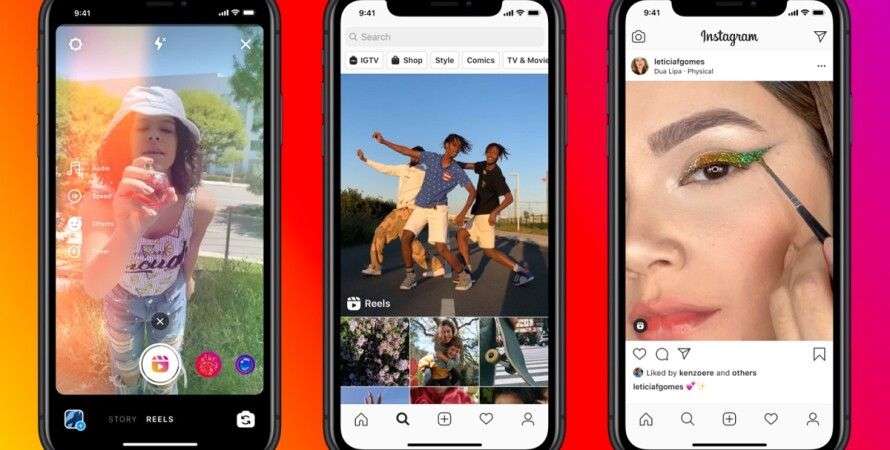 Instagram began testing the Reels short video creation service (analogue of TikTok) and the Shop simplified online shopping service back in 2019. As of August 2020, this functionality was available to users from more than 50 countries, reports theverge.com.
According to a message published on the company's official blog, the Reels and Shop tabs are on the main page in the upper left corner, and the Like and Create Post tabs have moved to the upper right corner and are now located near Direct.
Using the Shop feature, users will have the opportunity to shop online by clicking on videos demonstrating certain products, as well as receive personal recommendations and study various sorts of selections. You can pay with Facebook Pay.
As for Reels, with the help of this service, users will be able to create short and dynamic videos, as in TikTok. The duration of the videos will not exceed 15 seconds, you can use sets of effects and tracks. It is known that the service will be available to residents of those countries where Facebook has rights to use music, but Ukraine is not included in the list of these countries. AIN journalists suggest that Ukrainians will be able to watch videos, but without sound.

Earlier we reported that the social network Instagram launched the Reels service immediately on iOS and Android in 50 countries, including the USA, Great Britain, France, Germany, Australia, Japan, etc. As Robbie Stein, Instagram's product director, Reels and TikTok are different. But still, the company understood that TikTok was a very strong competitor, and therefore lured influencers from the platform TikTok to its Reels, for which it was ready to pay hundreds of thousands of dollars. In response, TikTok announced the creation of its own fund of $200 million to support the authors.
According to The Wall Street Journal, the US Department of Commerce temporarily waived restrictions on TikTok that were supposed to enter into force on November 12, 2020 in the United States. So the Reels competitor is still not out of the game.