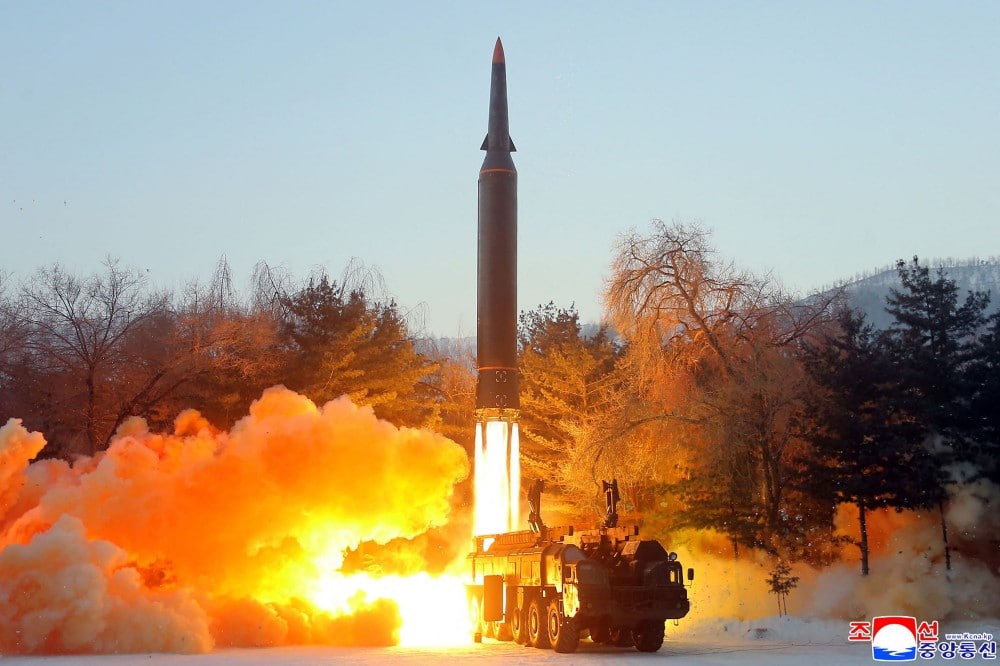 North Korea reported that yesterday's launch was a test of a new hypersonic complex. Earlier, Pyongyang made it clear that it is actively building and testing such weapons systems.
The growing "hypersonic race" has not spared North Korea. Although it is difficult to talk about Pyongyang's real progress, it is clear that the country (probably not without outside help) is on its way to creating something similar in the future.
Earlier it became known that North Korea launched an unidentified object toward the Sea of Japan. Today the North Korean authorities stated that it is a hypersonic weapon. Pyongyang itself has estimated the range of the missile at 700 kilometers. It is reported that it "accurately hit the target." Leader Kim Jong Un was not present at the launch.
The North Korean leader spoke last winter about continuing the program to create hypersonic weapons. In September, it became known about the tests of the latest hypersonic complex "Hwasong-8," which could change the balance of power in the East Asian region. The tests made it possible to assess the maneuverability of the missile, its stability as well as its gliding characteristics.
The DPRK military verified that the engine and fuel system were working properly. The range covered by the missile was not officially announced.
"Hwason-8" was developed by specialists from the DPRK Academy of Military Sciences. It is part of the five-year plan aimed at the development of strategic weapons.
"Hypersonic" refers to weapons that can fly in the atmosphere at hypersonic speeds (greater or equal to M=5, 6,000 kilometers per hour) and maneuver using aerodynamic forces. The development of such complexes is an extremely costly and very technically complex task.
Russia, China and the United States are among the leaders in creating hypersonic weapons systems. One of the most important (if not the most important) developments of Moscow in this sphere is the Zirkon complex, designed for surface ships and submarines of the Navy.