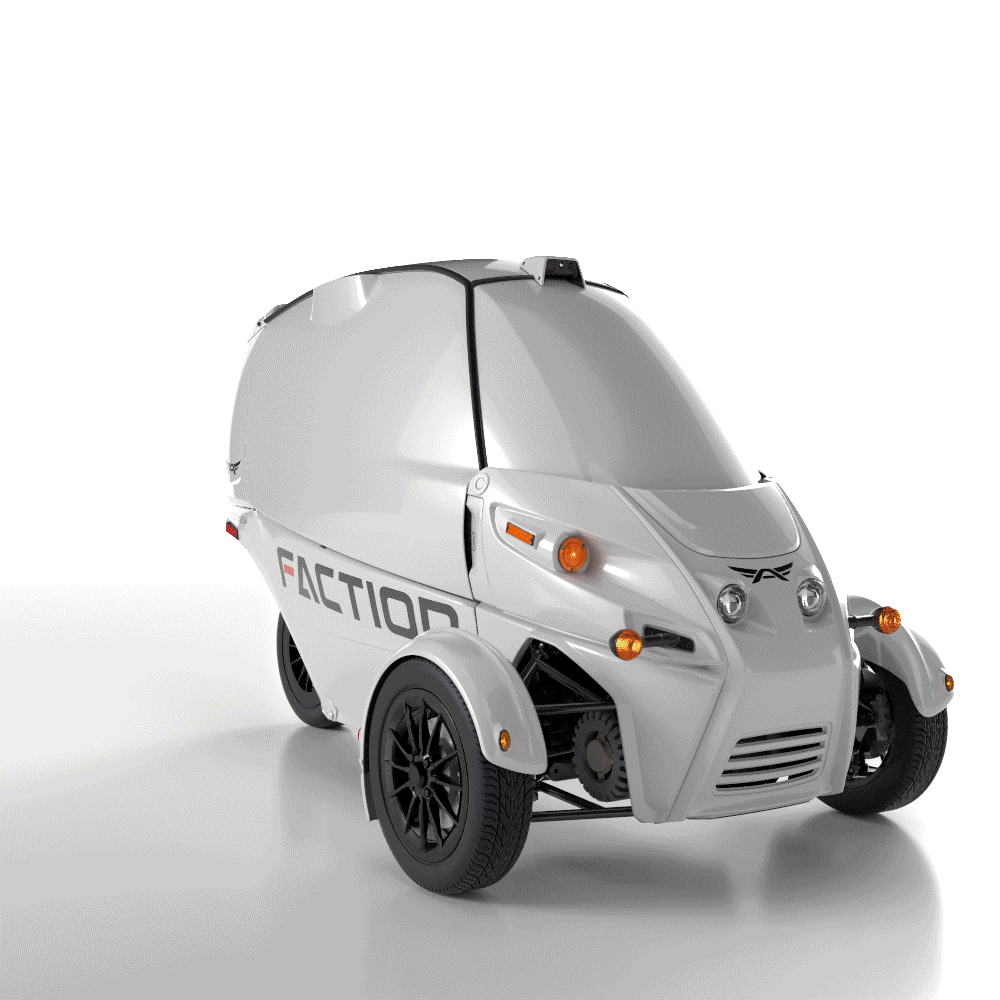 The American company Arcimoto will convert its three-wheeled electric car into a D1 drone. It will transport cargo on the "last mile," the final stage of delivery to its destination.
"The last mile" is the most expensive stretch of delivery. At this stage, the cargo is going to a specific address, so you can't carry it in bulk. Many companies believe that robots and drones will make the "last mile" faster and cheaper and are actively testing them in this area. For example, Amazon has been using small drones to transport small purchases in the UK since 2016, and Yandex delivery robots began delivering mail in Moscow in the fall.
The Deliverator reaches speeds of up to 120 kilometers per hour
Arcimoto has been developing a three-wheeled electric delivery car, the Deliverator, since 2019. It is made on the same platform as its other vehicles – Fun Utility Vehicle for private use and Rapid Responder for rescue, security and law enforcement agencies. The Deliverator reaches speeds of up to 120 kilometers per hour and travels up to 161 kilometers. The car holds more than 226 kilograms.
In February, Arcimoto, along with startup Faction, introduced the D1, a last-mile delivery drone. It's based on the same platform as the company's other vehicles. And it has the same speed, range and payload capacity as the Deliverator.
To drive autonomously, the developers equipped the D1 with cameras, radar and lidar. The drone can also be controlled remotely. Developers say it will cost less than two dollars per mile (that is, per 1.6 kilometers) to commercially service an unmanned delivery vehicle with the D1. Testing of the drone is scheduled for this year and production next year.
The media previously reported on the Cleveron delivery drone with a robotic arm. It can not only transport parcels, but also put them in boxes for storage.